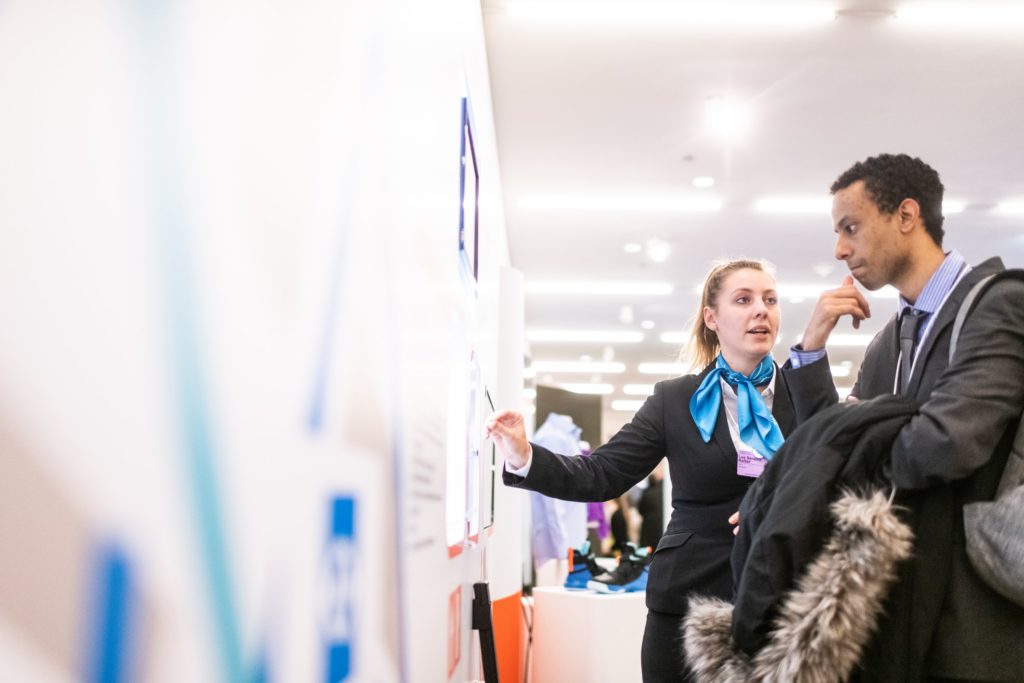 Having a part-time job for university students can help supplement their finances while gaining professional experience in a real-life work environment. Both UBC Vancouver and Okanagan value finding great talents among students and faculty members who will contribute and benefit the greater community. Students who work on campus allow students to form close relationships with university staff and gain mentorship opportunities from professors. However, working off-campus allows students to choose from a plethora of job options. While some students worry about time commitments on their studies, several companies, including part-time jobs offered in UBC, are aware of these concerns and allow flexibility specific to the student's schedules. Learning to manage time between classes and work will help students adjust to real-world challenges outside of university much easier. Moreover, several students often witness improving grades due to better organization skills to plan study time more effectively. While Canadian citizens and permanent residents are prioritized, the campuses hire based on merit and welcome applicants of any sexual orientation, gender identity, social groups, Aboriginal communities, persons with disabilities, and any other diverse group.
When students are searching for a job, they must find a job with a set/flexible schedule to make it easier to plan study time. Moreover, it is vital to find a workplace that directly or indirectly applies to your field of study or career prospects to acquire more knowledge applicable to real life and the classroom.
Co-Op Program
UBC's co-op program integrates students' classroom-based learning with relevant paid-work experiences; hence, students can participate in a full-time job while gaining academic credits. Upon completing the co-operative education program, undergraduate students can acquire a degree with the required number of work terms – applicable to winter and summer terms. Despite co-op students having to extend their degree by one year, students can gain the advantage of gaining professional work experience and access to top companies, such as Pepsi, before graduation.
If you are interested, check out this website for more information!
Work Learn (Vancouver)/ Work-Study (Okanagan)
Students part of the Work Learn and Work-Study program can earn meaningful work experiences on campus while participating in a full-time course schedule. With every student at UBC Vancouver eligible to apply, everyone has the chance to work at UBC's professional environment with jobs, such as Oral Microbiology Project Assistant, Arena Operations Staff, Shelving and Library Circulation Assistant, and UBC Farm Marketing and Education Assistant. Once completed, students can gain above minimum wage, gain mentorship opportunities, access to a professional and
growing network.
If you are interested, check out this website for more information!
UBC Vancouver
AMS Jobs
The Alma Mater Society (AMS) is UBC's student-led and non-profit organization that promotes and improves students' well-being through academic and social measures. Available part-time AMS jobs include restaurants and retail services at the Nest and Life's restaurants, cafes, and convenience stores. Working under AMS is a great opportunity for UBC students to further connect with other students, faculty, and staff while earning some extra pocket money in between classes. Both international and domestic students are encouraged to apply for year-round job openings, with no prior experience expected.
If you are interested, check out this website for more information!
UBC Recreation
UBC Recreation is always looking for fun and energetic individuals to join the team, especially at the beginning of the winter term. If you're interested in becoming a part-time coach, sports instructor, lifeguard, front desk clerk, or event staff, this job is perfect for you. The department highly prioritizes a student's schedule; therefore, they allow flexible hours to cultivate a practical workplace.
If you are interested, check out this website for more information!
UBC Okanagan
Student and Alumni Job Board
UBC Okanagan's Student and Alumni Job Board post hundreds of part-time, full-time employment and volunteer opportunities. Both undergraduate and graduate students can access the job portal site, including on-campus and off-campus opportunities with thorough job descriptions, applicant requirements, and wage details. Some of the available jobs include a Summer Programs Assistant at Kelowna Art Gallery and Reading and Writing Peer under UBC Okanagan's Academic Essentials Facilitator. If students face any issues searching for job opportunities, the Board offers a "How to" video to teach UBC Okanagan students how to properly search for paid and volunteer opportunities.
If you are interested, check out this website for more information!
Career Connections
UBC Okanagan's Career Connections allows students to connect with a prospective employer in a low-pressure environment. While the service is currently operating online, students have gathered the chance to network with outstanding corporations, such as Chartered Professional Accountants of BC, Microsoft, Google, and Ubisoft.
If you are interested, check out this website for more information!