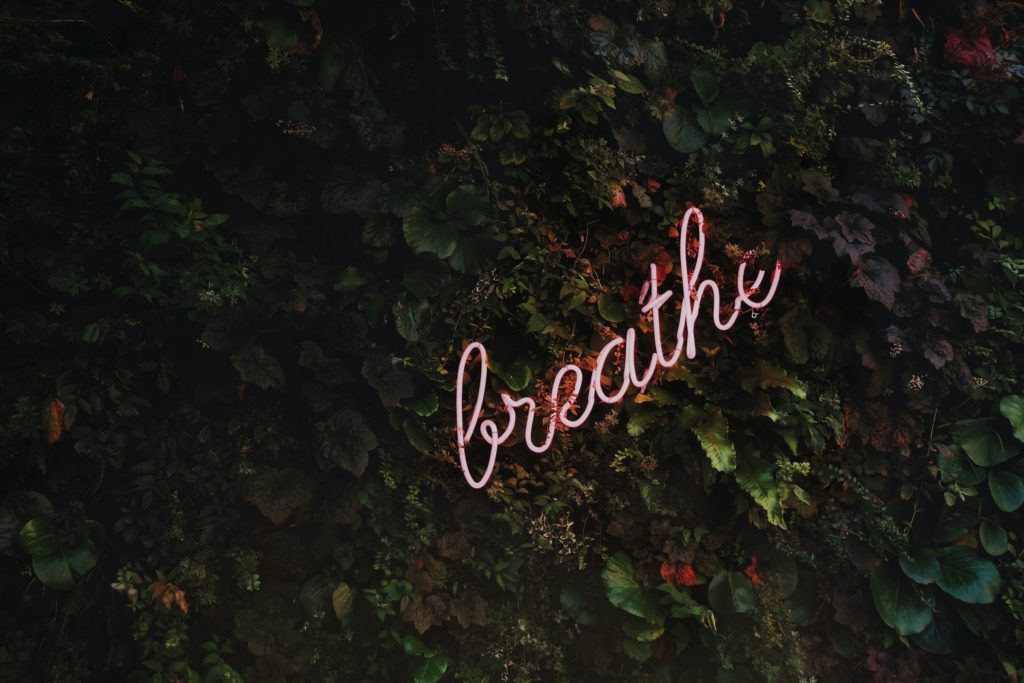 Let's face it: university is hard. Balancing a social life, academics, finances, and family can be mentally exhausting, which is why it's so important to prioritize your mental health. Here are six wellness resources to take advantage of at UWindsor!
1. Bounce Back
Sometimes, poor grades are not solely a reflection of academic obstacles such as time management issues or bad study habits.
Students often struggle academically due to a plethora of factors, which can include mental health issues, stress, and a negative social environment. Bounce Back – a weekly, nine-session program at UWindsor – recognizes that poor academic performance can be credited to a ton of different factors (or a combination of them!) and tackles it through a holistic approach. It's designed for students who struggle to achieve academic success at UWindsor, students who don't enjoy school, or students who simply don't find it fulfilling. This program helps students identify what factors in their life need to be changed to better their learning environment, and its approach is important, as it recognizes that students are people with complex personal lives and issues, not just students who spend all their time studying!
Through the Bounce Back program, students are able to get back on track by identifying and addressing the obstacles preventing them from succeeding.
2. Student Counselling Centre
Many students face emotional difficulties in school; however, it is important to seek help if you feel like you may need it. Your first step to accessing mental health help at UWinsdor is through the Student Counselling Centre. This Centre focuses on crisis intervention and short-term solutions to help students deal with what they're going through. The first step to accessing help through the Centre is by participating in an intake appointment. During this appointment, the Centre will assess your needs to see how the university's resources can best serve your unique situation. If it's concluded that a student would benefit from long-term therapy, they are referred to the Psychological Services and Research Centre.
3. Psychological Services and Research Centre
UWindsor offers free, easily accessible resources for professional support on campus, through the Psychological Services and Research Centre. This Centre serves as an opportunity for graduate students in UWindsor's Clinical Psychology Program to gain real-world experience under the supervision of board-certified clinical psychologists. They provide individual and group psychotherapy free of charge to registered UWindsor students; for individual sessions, students meet with their therapist weekly to address issues that require more than simply short-term intervention, and for group therapy, students meet to discuss topics that interest/affect them, such as healthy relationships, depression and mood resources, and living with obsessive-compulsive disorder.
4. Wellness Groups
Another great way to improve your wellness on campus is by signing up for and attending wellness groups! These groups are an opportunity to learn about yourself by discussing your opinions and broadening your perspective by listening to others share theirs. Wellness groups are an inclusive environment that allow students to bond over shared challenges and experiences, while practicing coping and wellness skills.
Groups vary in length and topic, so it's easy to find a Wellness Group that suits your interests and commitment level. Examples of Wellness Groups are Surf the Urge, which focuses on improving relationships, mindfulness, managing emotions and overwhelming thoughts, and gaining control, and Keys to Cognition, which discusses accomplishing goals, mitigating stress, improving your mood, and managing worries!
5. Drop-In Support Groups
If you're not comfortable committing to a Wellness Group for several weeks at a time, Drop-In Support Groups are a great alternative option. Each Support Group revolves around a specific, pre-determined topic that students may feel drawn towards; some examples are Racialized Voices Gather Together, LGBTQ+ Drop-in Group, and COVID-Care Conversations. Each session is of course, on a drop-in basis, and attending students are welcome to participate and share as little or as much as they are comfortable with. UWindsor hopes to provide these groups as safe spaces for students to gather and discuss their unique challenges, while fostering community and finding support in other students with similar experiences.
6. My Student Support Program
UWindsor, in partnership with the school's Students' Alliance, has ensured that all UWindsor students now have access to the campus-wide launch of the My Student Support Program, also known as MySSP. MySSP is a 24/7 counselling service that students can access from their phone! Accessible through call or text, MySSP connects students with licensed counsellors who can provide support in over 35 languages at any given time. Provided 24–48-hour notice, MySSP can service students in over 140 languages.
Counsellors can help students with common issues that can affect mental health, such as relationship difficulties, stress, sadness or loneliness, academic stress, and much, much more! This amazing resource is not only accessible during your time at UWindsor but is also available to UWindsor alumni for up to five years after graduation!
Taking care of your mental health is incredibly important, and UWindsor makes it that much easier by connecting students with these six resources. Make sure to take advantage of them and enjoy your university experience!