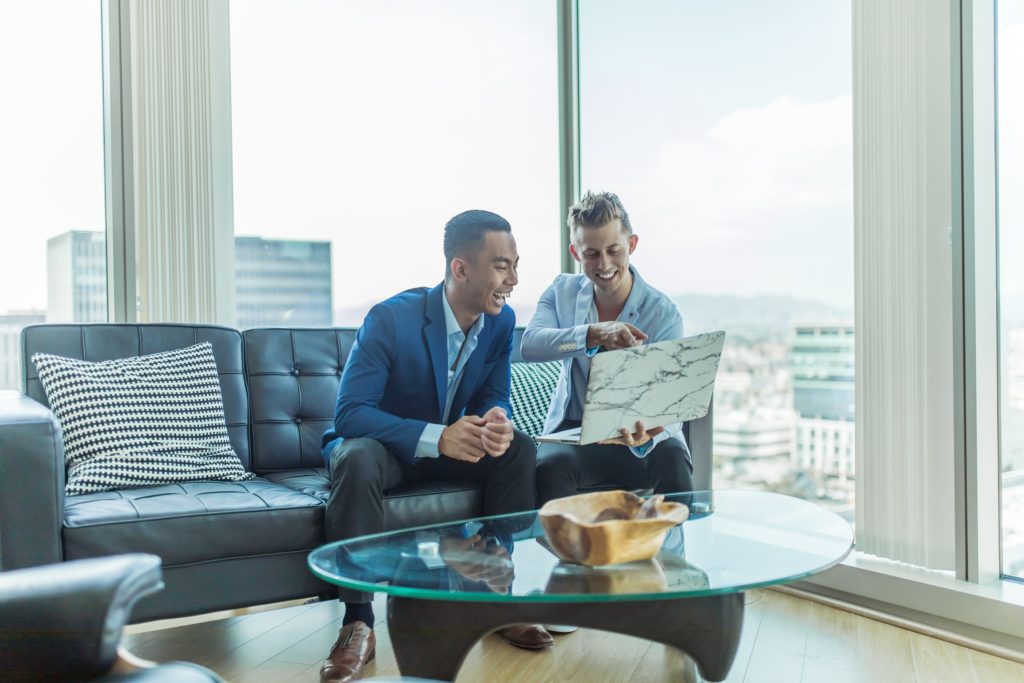 University is a huge investment, and the University of Windsor offers a number of opportunities to earn money to help fund your education! From scholarships to on-campus jobs, here's your guide to making the financial burden a little lighter!
Scholarships
The University of Windsor has a number of scholarships to help students afford the cost of their post-secondary educations. In fact, the university awards more than $10 million in scholarships, bursaries, and awards every year. Here are some of the scholarships you can win!
Automatic Admission Scholarships
Automatic admission scholarships are awarded to incoming first year students based on their overall academic average. Its important to note that the average used to determine the value of the scholarship awarded is based on a student's final marks in June, not the average at the time of admission!

All students with averages above an 85% will automatically receive an entrance scholarship. There are three tiers of admission scholarships:
Blue & Gold Level: For averages between an 85% and an 89.99%, students receive $1000
Dean's Level: For averages between 90% and 94.99%, students receive $10 000
President's Level: For averages above a 95%, students receive $16 000
The last two levels are renewable scholarships, meaning students receive the money in increments during their undergraduate journey as long as their cumulative average is above an 85%.
Awards Profile Scholarships
Let's say your average isn't the best – it's not the end of the world! Students applying to UWindsor are encouraged to complete the UWinAward Application, which provides the university with more insight into who you are as a person, as opposed to just a student! This makes you eligible for scholarships with more specific eligibility criteria.
Some examples of scholarships you can from the Awards Profile are:
$40 000 Carlo and Domenica Liburdi Memorial Award: Awarded to an incoming first-year or second year engineering student with financial need. Must be a domestic student.
$32 000 Ed Lumley Bursary: There are several of these bursaries up for grabs for students who are entering their first year at UWindsor and graduating from a high school in the Windsor/Essex County. Students must be involved in extracurricular activities and demonstrate financial need!
$22 000 Ron W. Ianni Entrance Scholarship: Four of these scholarships will be awarded to incoming first-year students who are Canadian Citizens or Permanent Residents, and who have a minimum high school average of 95%. Students must have a demonstrated commitment to leadership in their school and communities and show financial need.
These are only a few of the many scholarships available to students who complete the UWinAward application!
Outstanding Scholars Program
Another amazing opportunity that UWindsor offers is the Outstanding Scholars Program. This program is a three-year opportunity to conduct paid research with a professor during your undergraduate career. This unique and valuable opportunity allows students to network with and be personally mentored by faculty, immerse themselves in research, and receive recognition for their academic excellence. Oftentimes, Outstanding Scholars are primary or secondary scholars of articles published in peer-reviewed journals! This kind of opportunity is very rare at the undergraduate level.
The three-year program begins in a student's second year, but during their first year they receive training regarding research methods, $1500 to their student account, and mentorship from a scholar in their interested department.
Applications open in January of the year you intend to enrol at UWindsor, and students must have at least an 85% average in their top six Grade 12 U/M courses to be considered. Candidates must also complete a short survey of four questions, answering each with a maximum of 250 words.
Ignite: Work Study Program
UWindsor's Work Study Program is referred to as Ignite, and runs every year from September to April. The program funds over 500 jobs annually, which are posted in the first week of the fall semester on mySuccess – Uwindsor's co-curricular database. In order to be eligible for a Work Study job, students must be in good academic standing, be taking at least the minimum course load, and not be enrolled in a co-op term. This is a great opportunity to find part time work on campus that is flexible enough to work around your schedule as a student. This can allow you to conveniently earn money to help afford your education!
On-Campus Jobs
UWindsor also has a variety of on-campus jobs available! Lancer Recreation is the largest student employer at UWindsor, hiring over 300 students every year. There are opportunities for everyone, and working at Lancer Recreation is a great way to engage in activities you enjoy while working! Some examples of jobs available are managing social media accounts, strength and conditioning coaching, event planning, working as a personal trainer, and even working as a summer counselor!
Other jobs can be found by contacting potential employers directly. For example, research and teaching assistants can look for postings on their interested department's website or contact professors who they would like to work for. Unfortunately, there is no central database for these kinds of positions.
While at first, the financial commitment that is university may seem daunting, the University of Windsor offers many opportunities to make this burden a little lighter. Take advantage of scholarships and jobs on campus to gain experience, earn some money, and network at UWindsor!