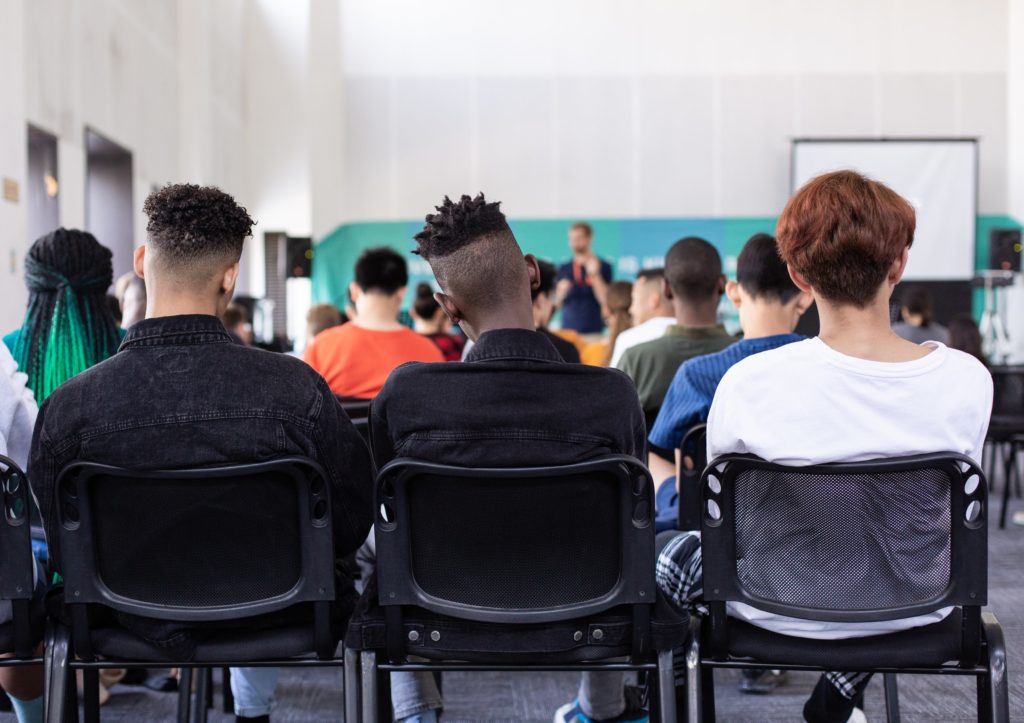 Need help easing into UofT as an international student? Here are five resources to help make the transition easier!
Transitioning from secondary school to university is a big jump for anyone, but especially for students who travel across borders to make it to the university of their choice. Across all three campuses, UofT has over 19 000 International students from 159 countries! To support the large international student community at UofT, the school has a bunch of useful resources for students to access – here is your guide to international student resources at the University of Toronto!
UofT offers useful information sessions through the Centre for International Experience with the purpose of helping international students become aware of their unique legal responsibilities and rights. These information sessions are available as recorded videos that provide explanations on topics such as:
How to Apply for a Study Permit from Outside Canada
Eligibility Criteria for Canadian Employment
How to Apply for a New-Entry Visa
Permanent Residency in Canada
And many more!
In addition to these recorded videos, UofT offers live question and answer sessions to personally guide students on topics relevant to their time as international students in Canada. While these sessions are useful for asking specific questions, make sure to watch the pre-recorded informational videos beforehand, as they cover the vast majority of questions and concerns international students have.
Global Chatter Hour is an opportunity for UofT's international students to connect with one another – while there are plenty of opportunities to make friends at UofT, international students may appreciate having a designated space to bond and discuss shared experiences with one other! If this sounds like something you're interested in, Global Chatter Hour is for you. It exists in the form of virtual meetups in what is described as a "relaxed virtual environment" where students connect, play games, and engage in conversation. It runs once a week during the school year and doesn't require you to sign up – you can just drop in when it suits your schedule!
International Student Experience Ambassadors are upper-year undergraduate and graduate international students who help new international students with the transition of moving into UofT. Students are welcome to reach out at any time during their undergraduate experience and can do so in multiple ways: from scheduling one-on-one video chats to drop-in sessions, communicating through emails or Facebook, International Student Experience Ambassadors are easily accessible and eager to help!
UofT's Intercultural Learning Program is an opportunity for students to build their intercultural skills. This means learning to be more conscious of how your cultural identity and experiences shape the lens through which you perceive the world, being more aware of culture and its influence in your daily life, and improving your intercultural communication skills! This is a semester-long program, during which involved students meet several times for different events, such as socials, peer discussion groups, and workshops! This program is also eligible for your Co-Curricular Record, meaning your involvement will be recorded on your CCR!
Lastly, if you find that the resources available to you as an international student are not fulfilling your needs effectively, the University of Toronto welcomes applications for the International Student Experience Fund. Through the ISEF, students can win funding to implement an initiative dedicated to enhancing the experiences of international students at UofT, foster intercultural engagement between international students or international and domestic students, improving faculty engagement, or internationalizing the UofT experience. These initiatives can be academic or non-academic, and on a fundamental level, serve to aid in the alignment of UofT's learning experience with its goals and global mission.
The ISEF offers two levels of grants:
Seed ($5000 – $15 000) grants are awarded to encourage experimentation and provide funding to newer, smaller-scale projects which have the potential to scale in size.
Impact ($15 000 – $60 000) grants are awarded to large-scale initiatives that have the ability to significantly improve fundamental aspects of the international student experience at the University of Toronto. These can be projects designed to scale successful initiatives in local contexts, or new ones with an inventive approach to improving student life.
UofT is home to thousands of international students and has a ton of resource to enhance their experience. Whether you have a question about paperwork, notice room for improvement, or simply want to connect with other international students, these resources can help take your UofT experience from great to exceptional!