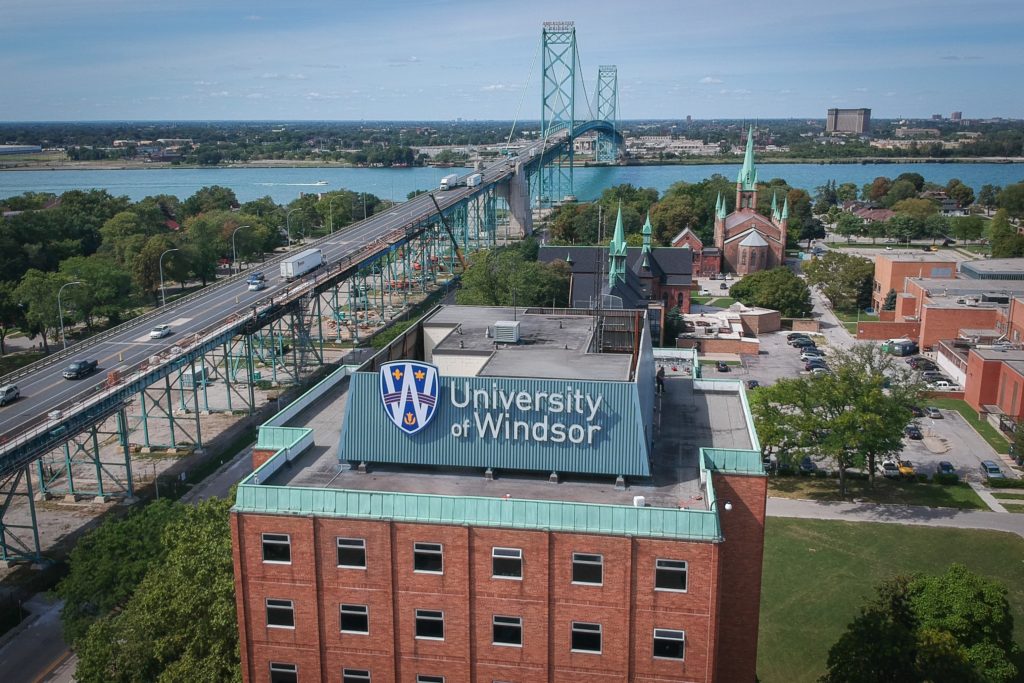 When course selection season comes around, it's always helpful to know who the best professors are at your school. Instead of having to do the research yourself, I did it for you! Here are UWindsor's top professors, and the courses they teach.
We all love Rate my Professor; it saves us from wasting time, getting bad grades, and lots of unnecessary stress! To determine who UWindsor's best professors are, I found the highest rated profs with over 50 reviews, and came up with the top eight (in no particular order):
1. Mohammad Hassanzadeh, Mathematics Department

Dr. Hassanzadeh is currently an assistant professor in the Electrical and Computer Engineering Department at UWindsor, who has also taught in the Mathematics and Statistics department for many years. He's won several teaching awards for his excellence at the university, and students continue to appreciate his kind and human approach to teaching.
Student Review:

"The best professor I have had so far. Took his class online due to Covid. He had our backs every time, understood the problems of remote learning, and helped us in every way possible. As a human, he is very inspiring and always uplifts your mood. I had to wake up at 5 in the morning to take his class and would get a good start because of it."
2. James Green, Chemistry Department
Dr. James Green is a professor in the Chemistry Department of UWindsor, specifically teaching Organic Chemistry! Interestingly, Professor Green attended UWindsor himself, earning a Bachelor of Science and majoring in – you guessed it – chemistry.
Student Review:

"He's an AMAZING prof literally one of my favourites of all time!!!! He really wants you to learn and will teach you anything 1 on 1 if you go to his office hours like I did. Trust me, if you have the option to take him, he's as good as it gets in the department."
3. Ted Vokes, Psychology Department
Dr. Vokes is a professor in the Psychology Department, and also received his PhD from UWindsor. One of his classes, PSYCH116, runs notoriously late, but Dr. Vokes is known to make the class interesting as his passion is apparent in every lecture he teaches!
Student Review:
"Hands down my favourite professor thus far. Just took psych as a random elective and boy did I get lucky. His passion really shows in the effort he puts in explaining things. Very interactive lectures that will actually serve you in the real world. His exams are fair and as long as you show up to class and do the readings, you'll be fine!"
4. Eahab El-Said, Business Department

Dr. El-Said teaches at the Odette School of Business at UWindsor and is well-known for going the extra mile to ensure students are comfortable with course material! In fact, every single one of the students who reviewed him said they would take his course again!
Student Review:

"El-said is probably my favourite prof to date. Extremely approachable and has the clearest teaching style. cares about his students and is very clear about what will be on midterm/final. prep for weekly quizzes because they are very helpful. all exams are very fair if you attend class and pay attention to what he says. 10/10 would take again"
5. Kristina Verner, Computer Science Department
Dr. Verner is a professor in UWindsor's Computer Science Department and is currently teaching courses on Cyber Ethics and Social Media & Media Technologies. She has a ton of experience and positive reviews garnered from teaching over 75 undergraduate courses!

Student Review:
"By far my favourite prof. She is literally perfect. So understanding of students' situation and very easy to talk to. She's very enthusiastic about what she does. Class is more of a conversation than a lecture. She extended deadlines multiple times just to take pressure off students close to finals. Study the terms and your golden for the final."
6. Daniel Beliciu, Psychology Department

Dr. Beliciu has been a professor in UWindsor's Psychology Department for over eight years. His transition into online learning during the COVID-19 pandemic has been commended for its smoothness, and he is known for his organized and easy-to-follow courses!
Student Review:
"Amazing professor! Very interesting lectures where almost all of the material for examinations are from. Will relate lecture slides to his own experiences and family so it always makes sense. Reasonable with what he expects from you. I would love to take another class taught by Professor Beliciu."
7. Danielle Souillere, Sociology, Anthropology, and Criminology Department
A former UWindsor student herself, Dr. Souillere is now a Professor and Associate Dean of Academic and Student Success at the university! Students say that she wants you to succeed and always makes time to help students who may need it.
Student Review:
"Dr. Danielle Soulliere is one of the best professors at the university. I would recommend taking this course and if you have this professor, it is a HUGE bonus. She cares and is accessible outside of class. Her expectations are clear. As long as you study and stay on top of your work, you can get an A in this class!"
8. Marcello Guarini, Philosophy Department
Professor Guarini joined the UWindsor faculty in 2002 and has built a reputation for simplifying complex course material! If you're taking his introduction to philosophy class, make sure to attend all of your classes – while Dr. Guarini is a great professor, hard work is essential to succeeding in his class!
"Best professor at the university without question. He's approachable, brilliant and cogent. What else can you ask for in a professor? If you make the time to go see him (as you should) you may end up with a friend as well as an awesome professor! Not necessarily an easy A, but if you go to class and work for it, it's not beyond your grasp."