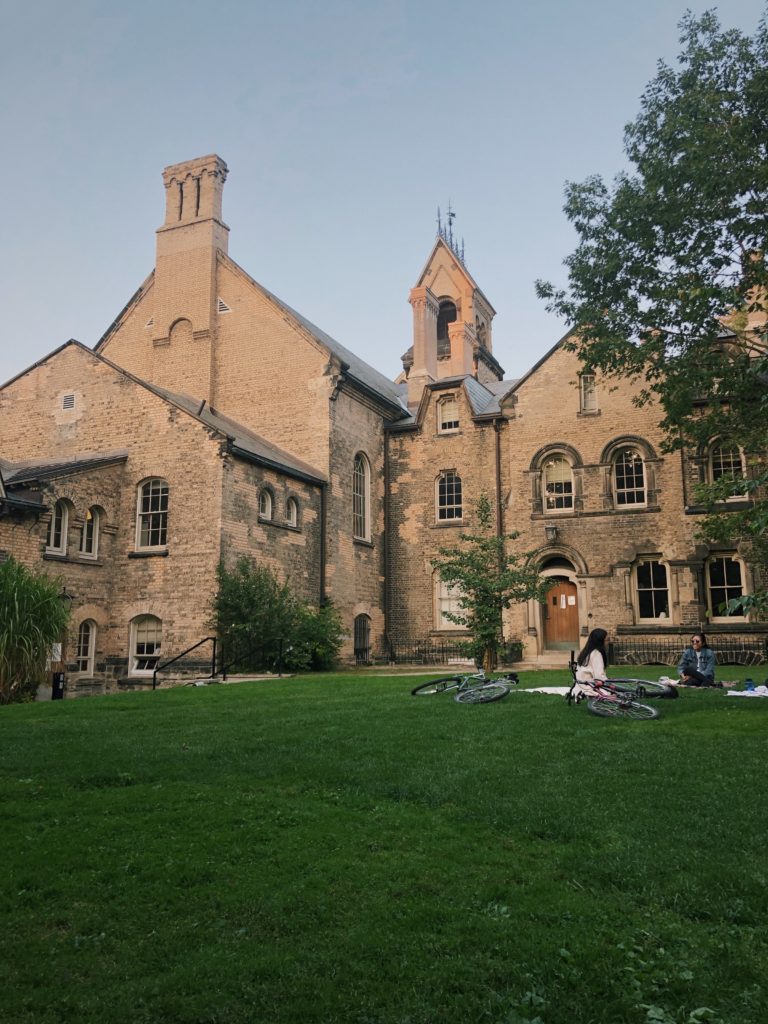 Let's face it: UofT isn't known for its social life. Here are five kinds of clubs to join that'll help you network, make friends, and have fun!
The University of Toronto has tens of thousands of students, and with a student body so large and diverse, there is a club for almost everything! From Quidditch to the third largest student union in North America, intramural sports teams to debate, UofT has something for everyone, and if you find that a club you want doesn't exist, you can always create your own!
Here are five types of clubs to get involved in at UofT!
1. Student Government: University of Toronto's Students Union (UTSU)
First off is UofT's student government! The UTSU is the elected student body that represents all students at the St. George campus. If you are enrolled as a full-time undergraduate student at UofT, you are automatically a member of the UTSU, and part of your student fees go into funding it! The UTSU operates autonomously from UofT's administration and strives to be a "democratic, accessible, and member-driven organization" that organizes events, advocates for students, and connect students with services such as the UTSU Health & Dental Plan, Food Banks, and the annual Tax Clinic!
If you're interested in being part of student governance at the University of Toronto, you can join the UTSU as either an executive or a director.
Executives: The executive team is elected every Spring and oversees the daily operations of the UTSU. It includes the President and five Vice President positions overlooking different parts of the student union's functioning.
Board of Directors: The Board of Directors, composed of 44 students, is also elected every Spring and serves as the governing body of the UTSU. The Board has Directors representing each of the colleges, as well as each of UofT's streams/admission categories (such as Computer Science, Social Science, Life Science, etc.).
As elections occur in the Spring, incoming first years aren't able to be a member of the executive team or board of directors. For this reason, the UTSU launched the First Year Council (FYC) in the Fall of 2019, composed entirely of first years from across the St. George Campus! Students in the FYC "plan events, organize programming, and advocate for students in their first year," and as opposed to being elected, FYC councillors apply to join the committee in early fall of each year. The Council also elects a President and Vice-President internally, who report to the UTSU's Board of Directors!
2. Arts and Science Union (ASSU), and Course Unions!
The Arts and Science Union serves as the academic student union for the University of Toronto's St. George Campus. The ASSU represents students on an academic level, advocating for policy changes, working on program improvements, and running campaigns on behalf of UofT's undergrads!
The ASSU is composed of seven executive members, three staff members, and over 60 course unions! Elections for the executive members, including the President and Vice President, occur in the Spring of each year, and all full-time UofT students (or ASSU fee-paying students) can run in the elections.
If you're not interested in serving on the executive team of the ASSU, course unions are another great academic extra-curricular that can help you create connections and network in your area of study, while providing you with a leadership role you're passionate about! Course unions exist to represent the students in various Faculty of Arts and Science's disciplines, and by taking a course within those disciplines you're automatically a member of the relevant course union. Course unions organize events, represent the students who take their courses, and create academic communities for students to belong to. Here is a list of course unions – you can reach out to them individually, or simply contact the ASSU for information on how to get involved!
3. Hart House Clubs
Hart House is a historic UofT building (which first opened in 1919!) that serves as a place where students can connect with each other and the world at the University of Toronto. The building is a hub for students to access, offering facilities for studying, dining, socializing, and even working out – there is an entire fitness centre and aquatics facility at Hart House! Hart House really has something for everyone, and the building offers members of the UofT community the opportunity to engage through several registered clubs and musical groups! Here are a few examples:
Hart House Debating Club: The Debate Club at Hart House was established in 1919 and is one of the oldest and most highly regarded debating societies in the country! The Club offers a space for students to learn how to effectively communicate their ideas, develop the confidence necessary to both question and defend their beliefs, and a platform for students to compete amongst each other and other schools! The Debating team competes at the regional, national, and international levels, and offers students the amazing opportunity to represent UofT on a prestigious platform!
Hart House Camera Club: The Camera Club is one of the oldest student photography clubs in North America and is an unparalleled opportunity for UofT students to immerse themselves in the interesting world of photography! The Club hosts an annual exhibition of students' work (now in its 98th year!), photo walks to provide students with a community platform, and "critical salons" for students to give and receive friendly critique. Hart House offers a dark room to process films and make prints, and a digital suite for scanning and editing.
Hart House Singers: The Hart House singers is a choir for first-time and experienced singers to come together and enjoy the art of choral singing! The group does not require auditions and performs music from all around the world.
4. Intramurals
UofT's intramural program is one of the largest in the country with over 12 000 students playing intramural sports every year! Informally beginning as early as the late 1800's, UofT intramurals today offers a variety of sports for all interests and skill levels. From soccer to badminton, dodgeball to spikeball, intramurals surely has something for everyone. While COVID-19 has limited intramurals exclusively to Esports for the 2020-2021 academic year, as the province opens up intramurals will likely resume in the future!
5. Special Interest Clubs
Don't fall prey to the mentality that clubs are solely to boost your resume and acquire leadership experience; joining a club at UofT should be a fun experience where you meet friends and have a good time! Hobby and Leisure Clubs that focus on special interests are a great way to relax during a stressful week and engage in something you love with your peers. Here are some examples of clubs at UofT:
UofT's Anime and Manga Association (UTAMA): Founded in September of 2004, UTAMA is dedicated to bringing students who are interested in Japanese animated and illustrated media together. The group meets every month to socialize, eat pizza, and engage in anime trivia, and sometimes even hosts raffles for anime merch!
Astronomy and Space Exploration Society (UTASX): UTASX is an undergraduate, student-run space community at UofT, that serves to "educate, excite, and inspire students professionals, and the general public about astronomy and space." The society was founded in 2003 and has since grown to over 1200 members! Each year, the group hosts an Annual Symposium, and hosts a plethora of other events such as "Observing Nights," science competitions, and panel discussions.
Concrete Canoe Team (UTCCT): The UTCCT is a student group that builds, designs, and races fully functional concrete canoes annually at the national competition. The team has consistently placed among the top in the country and first in the province! The UTCCT team spends the year prior to the national competition recruiting new members, finding sponsors, hosting events, and planning and creating their concrete canoes.
UofT has thousands of clubs to choose from, and while these are an overview of the options available to you, they are only a few of the many opportunities to immerse yourself in student life at UofT. Fortunately, there is an online directory accessible here with all the clubs you can choose from. Have fun exploring your interests, making friends, and engaging in the UofT community!