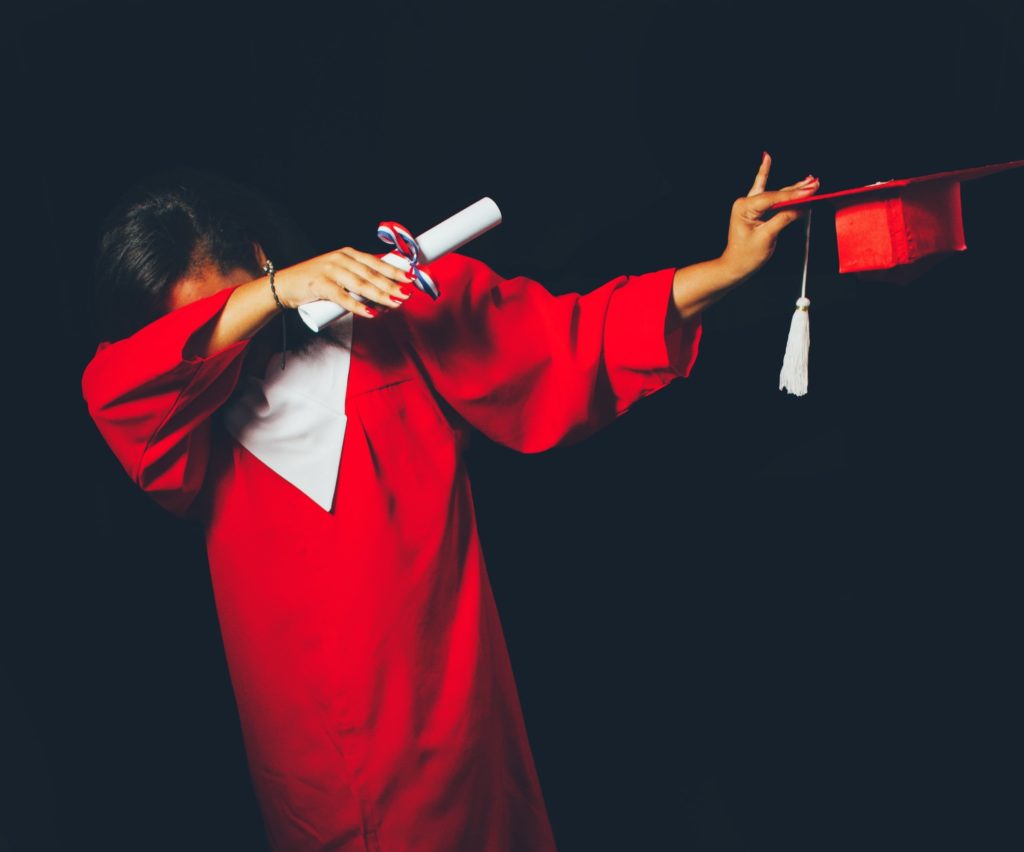 The University of Alberta awards $32 million in undergraduate scholarships each year, so whether you're a scholastic achiever, community leader, or well-rounded student, the U of A has got an award fit for you.
For all you newly graduated high school students entering the pool of first-years' at the University of Alberta, there are a handful of Entrance Scholarships that you just might be eligible for! With admission-based-scholarships, you could be starting with scholarships that you don't even have to apply for. That's right, there is no application required! You will be evaluated for these scholarships when you apply for admission, and your eligibility will be based on your high school admission average at the time of your admission offer. Here are some of the scholarships that you will be assessed against and potentially matched with…
The Gold Standard Scholarship awards the top 5% of students in each faculty with a scholarship up to $6000, depending on admission average.
The Indigenous Entrance Scholarship is awarded to self-declaring First Nations, Metis or Inuit applicants with an average of 80% and above; these students may receive an award of $1500.
AP and IB Scholarships recognize the top 25 AP and 25 IB students for their achievement of taking an academically rigorous program; these students will receive an award of $1000.
For the top incoming out-of-province Canadian students, the National Achievement Scholarship awards students a scholarship of $30,000, which is payable over a four year period.
International Student Scholarships are awarded to students with superior academics who are attending high school in Canada on a study permit, and these students may receive a scholarship up to $9000 which is payable over four years. Similar to this scholarship, the Maple Leaf First Year Excellence Scholarship can be received by students attending high school in Canada on a study permit with an admission average of 80% and above; this award rewards students with a scholarship up to $3000.
Aside from the previously mentioned scholarships, there are also many award opportunities that students can apply for themselves, such as the application-based scholarships which are available to all types of students. For all you high-achieving students, the Jason Lang Scholarship and the Louise Mckinney Scholarship recognizes and rewards the outstanding academic achievements of Alberta post-secondary students and encourages them to continue in their undergraduate or professional programs of study. Candidates are eligible to receive a value of $1000 for the Lang Scholarship, and a value of $2500 for the Mckinney Scholarship.
If you are an Indigenous learner, you have a place at the U of A with scholarships and awards available to support your educational journey. The following scholarships and awards below are available for students who are First Nations, Inuit or Metis people of Canada…
First Peoples' House Awards & Metis Education Foundation Awards competition is a competitive award that highlights the preservation of culture and leadership within a First Nations, Metis or Inuit community. As such, student applicants should focus on their involvement with a First Nation, Metis or Inuit community and speak to how they preserve culture and/or demonstrate leadership within the community.
The Indigenous Careers Award is designed to encourage Indigenous learners who are Alberta Residents, to pursue and complete post-secondary studies in degree programs leading to high-demand career outcomes in Alberta.
The University of Alberta also has a series of financial supports designated for First Nation, Metis or Inuit Documentation, wherein students who provide one of the determined documents of Indigeneity, are eligible to be considered for awards and financial support.
Undergraduate Academic Scholarships are academic scholarships designed to recognize and reward top-achieving students based on their previous academic year. Leadership Awards are designed to recognize students who demonstrate exceptional leadership involvement through university and community activities. Selection for these awards is based on academic standing and/or demonstrated exceptional leadership. So, to be considered for academic scholarships applicants must achieve a minimum GPA of 3.5 on a minimum of 24 credits over the most recent September to April period; for leadership award applications must achieve a minimum GPA of 2.0 on a full-time course load over the most recent September to April period.
Applying for scholarships can be overwhelming, so here are a few tips to help you navigate the process:
In your applications, it's important to let the U of A know what you are passionate about and how that passion is incorporated into your life; highlight the impact the activities that you're passionate about have had on you and your community!
Select your top three activities that demonstrate engagement, accomplishment, and leadership. These activities can include mentorship, community involvement, volunteerism, public service, athletics, academics, and involvement in any societies/clubs.
Basically, choose activities that highlight who you are and what you're all about!
Be creative, show your passion, elaborate on your experiences, and just be yourself.