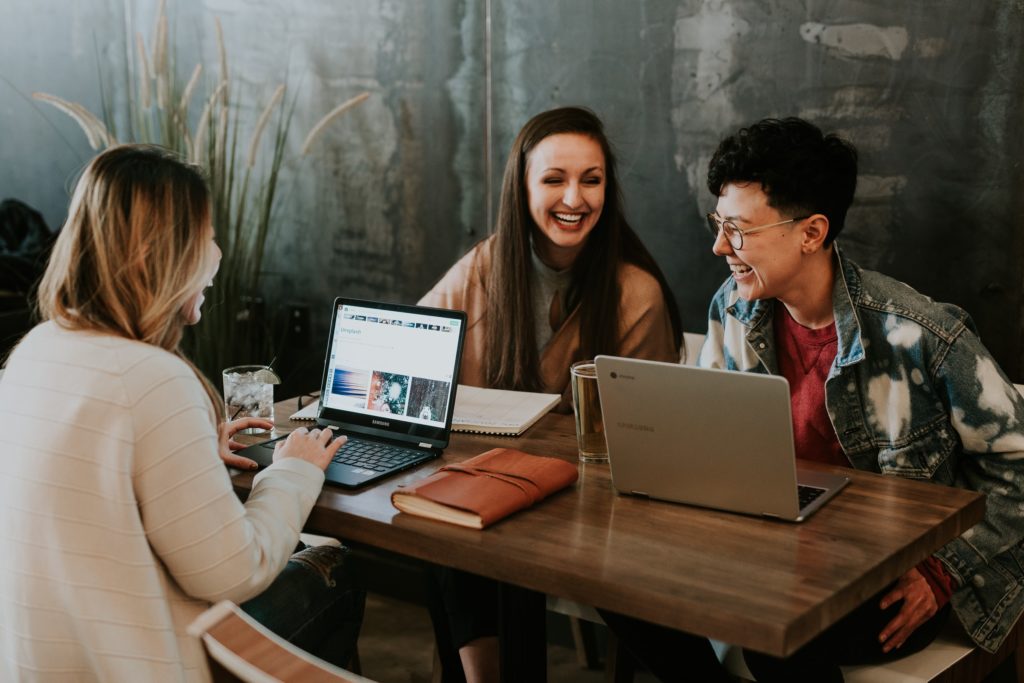 New to campus, or just looking to get involved in a student group on campus? Welcome to the University of Calgary's Student's Union Clubs! Ranging from academics to sustainability, and everything in between, the student clubs on campus are an excellent way to get involved, meet friends, and enhance your student life at the University of Calgary. With over 300 student-run clubs, each provides unique opportunities to engage you with the community, the school, and with each other.
How Can I Get Involved?
There are a lot of different ways you can find clubs on campus and become a member. Clubs Week is just one of the many great ways to get exposed to the organizations on campus! Essentially, Clubs Week is an opportunity for clubs to showcase what they're all about, and bring together people who have similar passions and interests. Visit one of the 300+ clubs at this event during the September or January semesters to find your niche – it's a week that you do not want to miss out on!
Club Hub is also a fantastic place to put your foot in the door to exploring the student associations that the U of C has to offer. It's an online platform that features an organized list of all of the clubs, associations and organizations to help you expand your network of friends and collaborators by enabling you to join and get involved with ease. Browse through the many categories of clubs to narrow down your search and tailor it to your interests, or use the search bar if there is an organization you already have interest in. Club Hub allows you to contact the organization of your choosing right from the site so no extra steps need to be taken – it's made effortless and seamless to get you connected with your fellow University of Calgary students, the Students' Union, and organizations outside of the campus community.
While student organizations are an awesome way to put yourself out there and get the most out of your university experience, there are plenty of events that the University of Calgary hosts yearly that are a must-have-experience before you graduate.
Stay in the loop about events going on and around campus by joining the UCalgary Meet-Up! UCalgary Meet-Up is a casual program that encourages students to attend the best events that the University of Calgary has to offer. This program is available to any and all U of C students who want to participate, and once you register, all you have to do is show up to the events! Whether it be cheering on the Dinos at live games, competing with each other at a board game night or participating as a team in a soccer game, everyone who joins will have the chance to Meet-Up with new people and be the first to find out about the best events on and around campus.
During this time of social distancing, UCalgary Meet-Up will not be running for 2020-2021 year. Not to worry, though, U of C staff and volunteers have put together an abundance of events to help you stay connected during this time. Join the UCalgaryTogether event series – a platform for you to connect with others, find community and support and socialize through events that are hosted by volunteers from the COVID-19 Volunteer Support initiative!
Throughout the school year, the creeping feeling of anxiety and overwhelming stress is inevitable. Give yourself a break and the stress-release you need at the annual UCalgary Wellness Event. This Campus Mental Health Strategy event connects you with fellow students with speed friend-making and a host of other UFlourish events that are aimed at connection and resiliency. The wellness initiative UFlourish looks at current and pervasive social challenges with a lens on wellbeing and mental health to deliver student and campus group-led events. It's a month-long wellbeing initiative, hosting various events for UCalgary students, faculty and staff to build positive mental health, resiliency and community connection through a series of workshops, seminars and events. UFlourish is a great way for you and the UCalgary community to learn more about wellness, resources on campus, expand your mental health toolbox, and connect with others in new ways. To sum it up, this is an event that you will definitely want to register for.
Feel like you just need to unwind a little after a long week? Engage in fun and laid back activities while meeting new people at the University of Calgary's Unwind Events. Unwind is a free, weekly get-together that offers students the chance to get together and find a community on campus. This event presents various social opportunities that you can drop into whenever you have time. Whether it is club collaborations, paint nights, open mic events, and more, it's always important that you find time to Unwind, and this event is a great way to do that as you study at the U of C.
Not everyone shares the same love and passion for sport, but be assured that whether you're a sports fan or not, the varsity sports games are the events that you have to go to at least once before you graduate! Wear your red and yellow, and cheer and shout for your Dino's! Each game is filled with an electric atmosphere that brings students, staff, alumni and other community members together. Overall, it's an experience not to be missed.