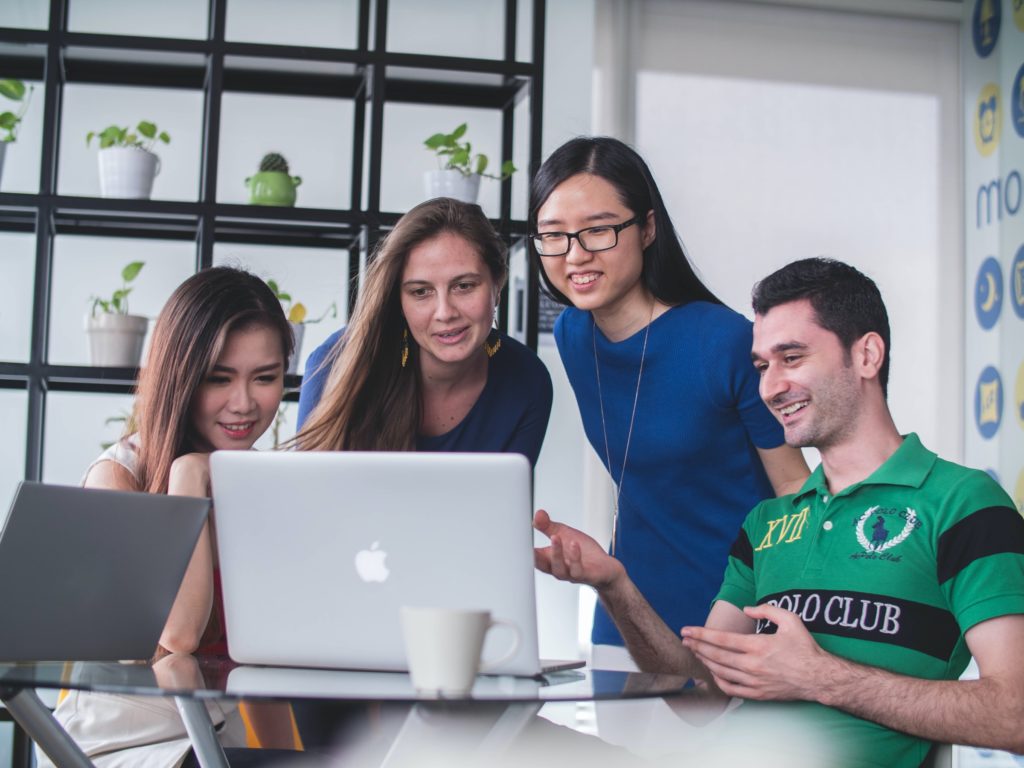 Getting involved in a student group at the University of Alberta is a great way to meet fellow students and add some excitement to your campus experience! With more than 400 student clubs and associations, the U of A probably has a student group that's right for you – whether your interests are academic, cultural, recreational or political, there are so many ways to get involved and make new friends! Here's a few examples of the clubs and student associations offered at the U of A…
If you're in search of the spirit of sisterhood, look no further than Alpha Gamma Delta! Delta Kappa is the University of Alberta chapter of Alpha Gamma Delta, and is the largest sorority in Canada. This organization is all about providing opportunities for personal development through the spirit of sisterhood, and promotes the value of fraternal membership and commitment to higher education. Make lifelong friends that seriously become your second family, and help continue as an advocate of inspiring women to impact the world.
Become a volunteer mentor with the Boys & Girls Club Bigs Students' Association!
The Big Brothers Big Sisters Boys and Girls Club Students' Association at the University of Alberta gives students the opportunity to get involved with mentoring an elementary or junior high student through the BGCBigs of Edmonton. Build a meaningful relationship with a child, act as a positive role model in their life, participate in various activities like playing board games and making crafts, all while introducing them to the possibility of exploring post-secondary education in hopes of offering exposure to possibilities for the future.
Channel your inner athlete and compete with fellow students through the Club Sports program at the U of A. The Club Sports program is part of Campus & Community Recreation and supports student groups to deliver physical activity programming to their members – there are so many options, like competitive and recreational sport, dance, martial arts, swim, outdoors activities, and more! Here's a few options of clubs that are currently sanctioned and supported by Club Sports: University of Alberta Badminton Club, Bollywood Dance Club, Cheer Team, Contemporary Dance Club (MOD), Dance Team, University of Alberta eSports Association, Fencing Club, Figure Skating Club (UAFSC), Hip Hop Club, Lacrosse Club, Orchesis Dance Performance Group, University of Alberta Outdoors Club (UAOC), Powerlifting Club (UAPA), Rowing Team (UART), Rugby Club, Squash Club, Swim Club, Synchronized Swimming Club, University of Alberta Table Tennis Club, TaeKwonDo Club, Triathlon Club, Ultimate Club, Water Polo Club.
If you love creative writing in all its forms, the Creative Writing Club on campus is great option for casual hangouts between writers, in a noncommittal and relaxed atmosphere. This group is dedicated to the love of creative writing and provides a space for writers to share their writing with fellow peers in a judgement-free environment. An added bonus is to stop by and check out talks hosted from professional writers, writing workshops, and the student-run Anthology! Remember, it's super casual so you don't need to feel pressured to stay the full time, just go for a good hangout with like minded individuals!
The easiest way to find out more about the many clubs on campus is through BearsDen – it's the online centre for non-academic and cocurricular activities on campus. BearsDen is a student resource that allows you to search through all the organizations and select categories of student groups that are suited to your interests! Discover unique opportunities at the University of Alberta, find organizations, and join recognized student clubs and associations to benefit your unique student experience.
Can't find a student group that captures your interests? Feel free to start a new one! Register your new club or organization to receive office space in SUB and gain access to many financing and fundraising opportunities.
As a post-secondary student, navigating the resources available to you on campus can be overwhelming, and sometimes difficult to even find information about. While BearsDen is available to connect you with peers and fellow students to make lasting connections, there are also many student services and resources available to you at the University of Alberta. Here's just a few examples of the services at the U of A that are definitely worth taking advantage of as a student…
For those who are seeking to get ahead of the game, or are curious about exploring career options, the Career Centre is your source for career and employment information and expertise at the U of A! This Centre offers counselling and support to help empower U of A students and alumni to develop the skills, knowledge, experiences and connections they need to confidently establish and manage their careers. Take action and try new things, engage deliberately and intentionally in activities that follow your curiosities and interests, and get involved in life beyond academics.
To make life easier for students, the University of Alberta has services on campus to help you take care of your physical, emotional, and spiritual needs. With the SU Health and Dental Plan, students are eligible to receive an amount of insurance coverage in dental care, health care, and travel health coverage. There are also on-campus dental clinics, medicentre clinics, and mental health clinics that are available.
If you ever find yourself feeling lost or confused within your program or faculty, be sure to connect with your Student Advisor! Faculty-specific advisors are at your service to help you get the answers you need about your program of interest. No matter what questions you have about the U of A, admissions, and university life, your advisors are committed to supporting you in getting those questions answered.
Get active at the U of A!
Whether you are getting your workout in at the Hanson Fitness and Lifestyle Centre, participating in a group class through Campus & Community Recreation, or are having a friendly game of squash at the Van Vliet Squash Club, the University campus has an abundance of facilities for you to enjoy. Take advantage of the fitness centres on the North Campus, South Campus, basketball courts, dance studios, ice rinks, swimming pools, and so much more – these amenities are here for your student-access!