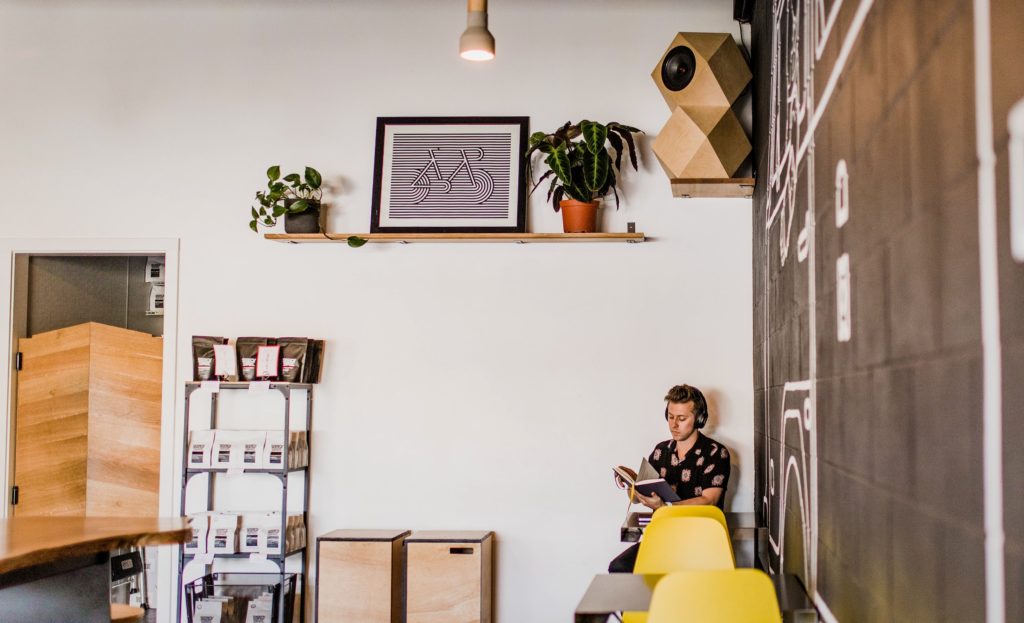 Lets face it, as university students, we all face tons and tons of work, limited time, and too many distractions. Not to mention that finding a good place to get away from the mass of students and study is near impossible sometimes. Trying to concentrate in places with lots of people buzzing around is always loud and distracting, and simply not the ideal studying space. Here's a guide to six of the best spaces to hide from the crowds to lounge and get your study on – it'll make your search for a good study spot that much easier.
The Loft
An often quiet study space that is not especially busy is The Loft. This hidden gem is located on the 4th floor of the MacEwan Student Centre, and is one of the most peaceful and serene spaces to study. Hint about this space, there are outlets at every station and they all work! An additional bonus accompanying this area is the Women's Resource Centre that is situated directly across from The Lost. It's the perfect cozy and private place to either study or take a break from the books. The Centre's space is designated first to those who need peer support and priority goes to them, but your chances of snagging a comfy seat to settle into are looking good, just be sure to ask about it first!
Education Block
The Doucette library on the third floor has all the quietness and none of the student body rush. With plenty of tables for you to feel comfortable and spread your work on, this library has some cozy spots with nearby charging outlets. An added bonus of this space is the areas right outside the library that offer more tables and study spots, just in case you start to feel a little too warm in the compact library space. The 1st and 2nd floor of the Education Block may be a more preferred space for a group study or get together – the long tables and comfy couches make the most enjoyable space to crack down on your group studies.
Scurfield Hall
Away from all the madness and busy parts of campus, Scurfield Hall offers an accessible and convenient study space, or if you prefer, just a good spot to hangout and socialize. Here, there are a bunch of rooms available for students to book, so it's a great place to ensure a quiet spot alone ahead of time. The physical space itself is a soothing atmosphere with so many windows to allow bright, natural lighting for optimal studying conditions. There are ethernet plug-ins available, washroom facilities and a water fountain nearby as well.
The Law Library
The Bennett Jones Library, aka the Law Library, is the student approved quietest place for anyone to study on campus. Despite the mezzanine and work rooms being available to law students only, the other levels and study space at the bottom floor are open for other students use, even if they're outside the faculty. This space is designed with outlets stationed at every cubicle (but not all tables), bright lighting, PC labs available, the necessary washrooms and water fountains nearby, and of course, the quietness that you need to hone in on your studying.
Kinesiology Hall
The area housing the Kinesiology buildings serves as a collaborative, yet quiet space for students to use. There are lots of tables and seating, easy access to charging stations, PCs available, printing available, and bright lighting. If you get a little snackish, Brew & Blendz is a local homegrown coffee shop, located within the KNES vicinity, and offers a menu that will satisfy your caffeine and food cravings. Whether you're an early riser or are settling in for a late night study session, this is a great space that is open at the crack of dawn at 6AM, and closes after sundown at 11PM.
The Science Collaborative Space (SCS)
Although this space is dedicated to the science students, don't hesitate to take advantage of this awesome space – it's really open to everyone. Located in the Science Theatres between the two large lecture halls, the Science Collaborative Space serves as an innovative learning environment that helps students build a sense of community and foster a sense of connection, and doubles as the perfect quiet zone to get some much needed studying in. Natural lighting is abundant with large windows lining the length of an entire wall, and tons of comfy armchairs with working outlets make for a comfortable seating arrangement where you can relax. To be more secluded from distractions, there are also a few small workrooms that are an excellent place to tuck yourself away and grind out those assignments.
Sources:
https://awakechocolate.ca/blogs/stay-awake/top-5-study-spots-on-ucalgary-campus-by-cassandra-morano-university-of-calgary-awake-campus-manager
https://www.wizeprep.com/blog/the-best-study-spots-at-the-university-of-calgary
https://www.su.ucalgary.ca/studyspace/index.php
https://science.ucalgary.ca/current-students/undergraduate/student-experience/science-collaborative-space