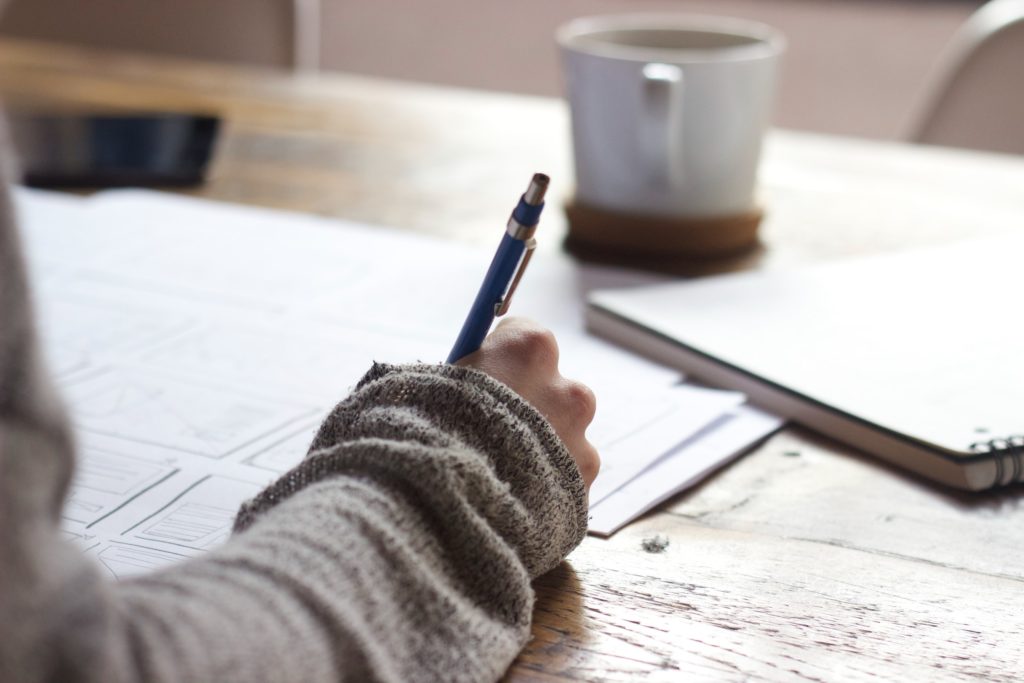 How the University of Alberta is Supporting Student Mental Health
The University of Alberta offers a variety of campus-wide courses, programs and initiatives designed to help students better understand the emotions they are experiencing – the fear, anxiety, stress, sadness, and more, that accompanies the transition from highschool to post-secondary, and all the uncertainties that students encounter as they embark their university journey.
Despite all the resources available, students may experience difficulties verbalizing their own mental health struggles, and many don't know how to help their peers who appear to be lonely, sad or distant. Whether you're in need of mental health support for yourself, or are seeking guidance in how to help the friends and classmates around you, the University of Alberta's Peer Support Centre (PSC) is equipped with trained volunteers that are at your aid. While offering peer support, this Support Centre also provides help in crisis management, information and resources, and allows for a safe place for students to talk. These trained volunteers are here to listen to your issues – no issue is too big or too small – and help you uncover some steps you can use to improve your situation. The PSC is a Students' Union service that offers a free, confidential, and non-judgmental place to talk to someone for support in a confidential and safe environment.
As a mental health support service, the U of A ACCESS Open Minds Team is dedicated to making a difference in how students access and engage with mental health supports, and are committed to providing ongoing assistance to students throughout the process of accessing these services. By listening to students who may be experiencing feelings of stress, overwhelmed, confused or who are simply looking to improve their overall well-being, ACCESS strives to bridge service gaps and connect students to effective resources.
Counselling & Clinical Services at the University of Alberta aims to provide accessible and compassionate psychological and psychiatric services to U of A students. To help students improve their personal, social, and academic well-being this particular mental health service offers consultative services to the University community using a short-term therapy model, and includes individual and group counselling options. The first step in accessing services at CCS for any student is an initial consultation, during which you share your reasons for seeking help with a mental health clinician and then collaboratively discuss a plan for how to work with your challenges.
In striving to promote gender equity on a broad scale, and advocate for the safety and acceptance of individuals of all genders and sexualities in campus life, The Landing is a Students' Union service at the University of Alberta main campus that offers support for gender and sexual diversity. The Landing offers one-on-one peer support services, Queer Peer mentorship, regularly scheduled drop-in-hangout hours staffed by volunteers, support, resources, referrals, education sessions (for students, staff, organizations and the general public), awareness campaigns, advocacy, outreach and events, and volunteer opportunities. By providing support services that are available to all students – and to address the needs of LGBTQIA+ communities at the U of A and beyond – The Landing promotes change in the quality of life of students at the U of A who are marginalized on the basis of gender and/or sexuality.
First Peoples' House provides an environment and empowerment for First Nations, Metis, and Indigenous (FNMI) students to achieve personal and academic growth through a support system that is guided by the beliefs and cultural teachings as First Peoples. The First Peoples' House helps the U of A provide an environment that encourages full access participation, and success for Aboriginal students. If you are seeking student wellness support or need someone to talk to, the FPH Student Wellness Worker can offer one-on-one emotional support, mental health education, self-care practice suggestions, relationship guidance, off-campus housing resources, and crisis support.
The U of A Sexual Assault Centre (UASAC) actively works towards creating a campus community free of sexual violence and operatre from a feminist, anti-opressive, intersectional, trauma-informed, and person-centred framework. If you have experienced sexual violence, you are not alone and it is not your fault; the Sexual Assault Centre provides drop-in crisis intervention support to survivors of sexual violence, and is here to support you, connect you with the services that can help, and will guide you through the options that are available. With your consent, UASAC can help no matter who, what, how or when – they are here to help you.
Not sure how to start your mental health conversation? The University of Alberta offers various mental health workshops and therapy groups that can guide your journey of how to get help. Connect with Workshops (casual seminars) that give you a chance to learn about a mental health topic while interacting with a mental health professional and your peers. These workshops will help you to understand a particular mental health issue and teach you strategies to deal with it.
Therapy Groups are a great way to address some common psychological issues, and unlike workshops, Groups meet regularly for a predetermined period of time (usually 4-8 weeks). If you're in need of a supportive and safe environment to learn strategies to overcome psychological challenges, and to interact with other students who have similar challenges, book an initial consultation to find which Therapy Group is right for you!
Workshops:
Learning to Relax
Targeting Anxious Thoughts
Facing Fears
Therapy Groups:
Brain and Behaviour: Adapting Your Thoughts and Behaviours to Manage Low Mood and Anxiety
Social Anxiety and Shyness
Social Anxiety and Shyness: Behavioural Exposure
Worrying That Works
How of Happiness
To navigate, access and connect with any of these mental health resources, get in touch with these links below:
Peer Support Centre
2-707 Students' Union Building / Phone (780)-492-4268 / Help Line (780)-492-HELP / Email psc@su.uaalberta.ca
ACCESS Open Minds (North Campus):
2-300 Students' Union Building / Phone (780)-492-4773 / Email accessom@ualberta.ca
Counselling & Clinical Services:
2-600 Students' Union Building / Phone (780)-492-5205
The Landing
0-68A Lower Level Students' Union Building / Phone (780)-492-4949 / Email
First Peoples' House
2-400 Students' Union Building / Phone (780)-492-5677 / Email fph@ualberta.ca
Sexual Assault Centre
2-705 Students' Union Building / Phone (780)-492-9771 / Email sexualassaultcentre@ualberta.ca
If you are in a crisis situation or are in need of urgent and immediate support, please phone ACCESS 24/7 at 780-424-2424, ext 2, the Kids Help Phone at 1-800-668-6868, or Hour Distress Line at 780-482-4257.