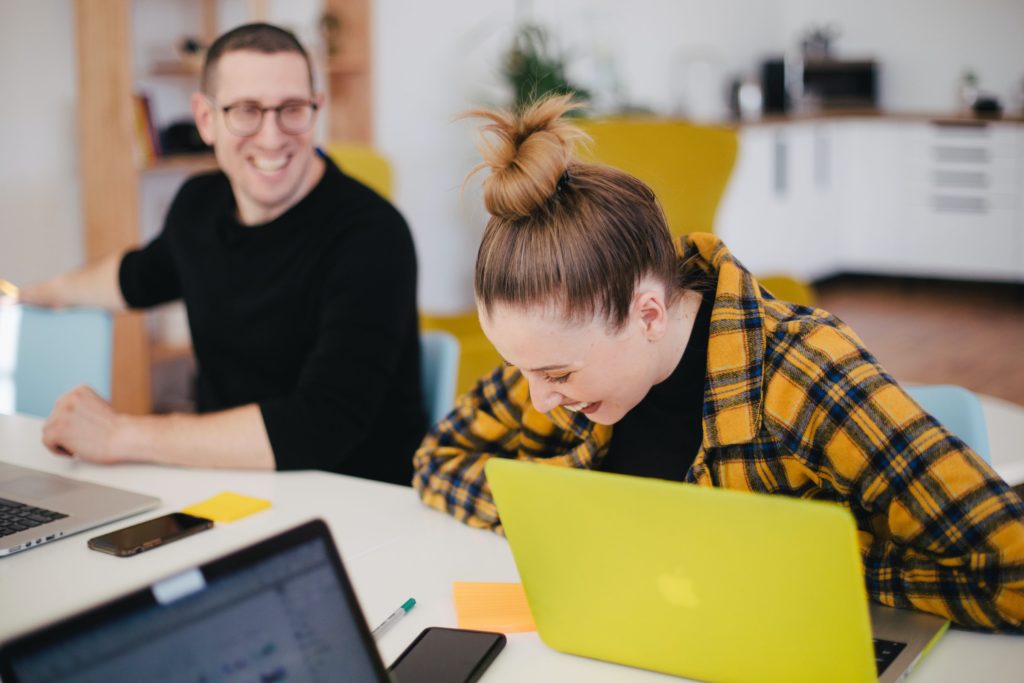 Finding a Job on Campus
Being a broke university student is no fun, yet almost every post secondary will at some point (if not always) feel the gravity of low funds in their bank account. It's no secret that balancing a heavy course load with an overwhelming amount of assignments, study time, social life, fitness schedule and much needed down time makes it impossible to schedule in any room to find, and let alone keep a job. Not to mention, the travel time it takes to get from campus to said workplace. This is a struggle that you are most likely already aware of, but don't worry there is good news to shed light on the financial struggle. Have you considered finding a job on campus? If the answer is no, then this is light about to be shed – there are a number of departments and offices on campus who regularly hire students! On-campus work is available pretty much within any building on the UCalgary campus, including main campus, downtown campus, Syphilis campus, Foothills Medical Campus, McMahon Stadium and any vendor located on any of these campuses. All you need is an updated copy of your resume and your Social Insurance Number to work in Canada. The days of looking at your checking account and shedding a tear are no more, and travel time is practically eliminated – here are some awesome places to find on-campus employment opportunities!
Athletics Department
At each athletic event, student assistance is valued and necessary to help run and execute the event to its full potential during the school year. The Dino's athletic department invites applications from current University of Calgary students for part-time positions during the varsity season. Positions range from Sports Information Assistants, Staticians, Event Music Coordinators, Event Staff, Mascot, Security, Public Address Announcer, and many other positions as they arise. Be sure to visit the Dino's athletics department website for more info.
Active Living
If being active at work is up your alley, Active Living hires hundreds of part-time and full-time staff for jobs that encourage healthy living and fun. A variety of roles are available throughout the year, and they hire a number of lifeguards, intramural sport coordinators, referees, front desk staff, summer camp instructors, Centre staff, personal trainers, skating instructors, gymnastics coaches and more. A branch off of this program is the Outdoor Centre, which also hires for various similar positions in April and May for the entire summer. If either of these sound like the job for you, don't hesitate to apply online.
MacEwan Centre Food Court
These businesses do their own thing, and are independent of the university itself. Inquire about job opportunities at the cash register of each location on campus, and have your resume ready with a copy of your availability/course schedule!
Students' Union (SU) Opportunities
Under the direction of the student leaders, 50 full-time staff and more than 500 part-time staff and volunteers are hired onto the SU team to deliver a wide range of programs and services to the campus community. Within the MacEwan Student Centre, the SU operates and provides different services like cashier positions at Stör, restaurant employment at the Den & Black Lounge, faculty representative positions at the MacEwan Student Centre, and other jobs at the MacEwan Conference and Event Centre. Reach out to the Student's Union for more details.
University Bookstore
Employment at the Campus Bookstore typically hires for positions like manager, clothing and general merchandise, ancillary services, operations, book research coordinator, and more. Positions are also available at the Medical Bookstore (located at Foothills Campus), the Corner Store and Starbucks – all of which can be easily applied for online.
University of Calgary
Under a large institution like UCalgry, there are many behind the scenes jobs that require the support of a student army. Lots of internal offices hire students for various admin roles, IT positions, summer and student staff roles, academic staff, management and professional staff, support staff, and even postdoctoral scholars. Depending on the job that you are applying for, and whether it is full time or part time, there is a potential for group benefits, pension and other programs offered through employment at the University of Calgary. To find positions available, these can be found online or by searching for these opportunities on indeed.com.
Research
Experience research outside the classroom and pursue your research passion and work with world-class researchers in the lab and in the field. To find a position, contact the professor in charge of the research topic that you are interested in getting involved in. While applying, don't get discouraged, you may have to contact several researchers and go through multiple interviews before obtaining a position, but if research is a passion of yours then the process will definitely be worth it!
Sources:
https://www.ucalgary.ca/student-services/iss/resources/finding-job-campus