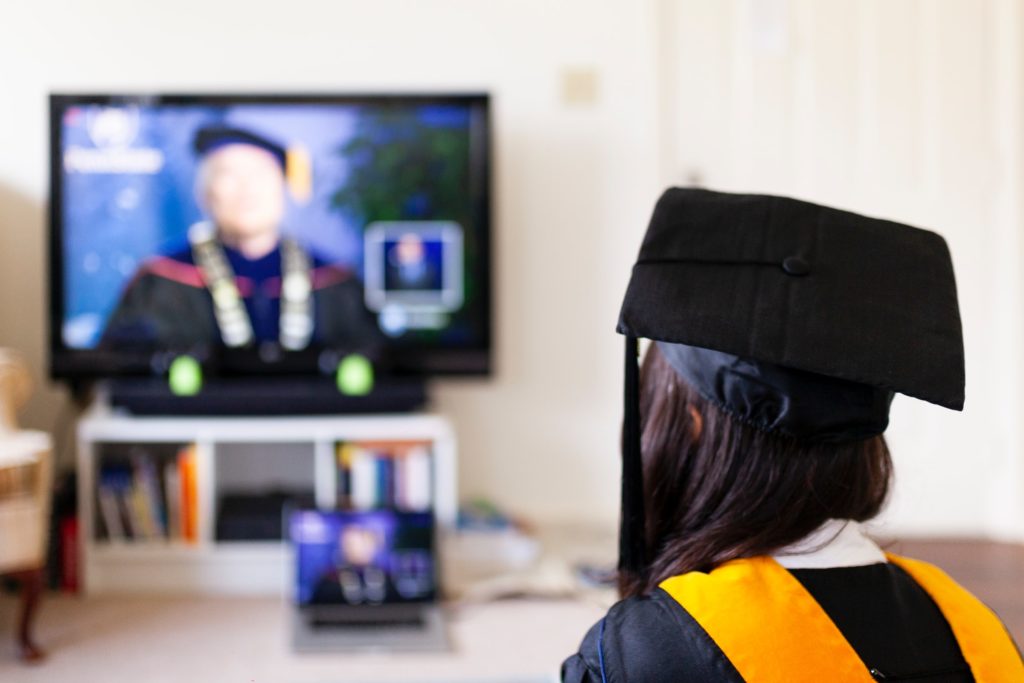 Choosing a post-secondary path is a big decision – every course is different and every institution is different. While applying to the University of Alberta, there are several ways to set yourself up for success! Here's a few tips to maximize your chances of getting into the U of A…
Choose the right program for you. At the U of A, students get to choose between over 300 undergraduate programs and 500 graduate programs, in over 300 research areas! All these options may seem overwhelming to select the right program for you, so be sure to check the program offerings, time duration, and future prospects before making your decision. Most importantly, pursue your passions and choose a program that will stretch your limits in exploring and developing your potential!
Apply early! As admission is competitive, works on a rolling basis, and space in each program is limited, it's a good idea to give yourself the competitive advantage of applying early. Every applicant is unique and every enrollment cycle is adjusted based on a variety of factors. To be considered for admission, applicants interested in the U of A need to have the required courses for their program, meet the mining requirements for their program, and fill out a complete application for admission with the applicant fee.
Do your research – know the deadlines that are specific to your program of choice! Some of the common deadlines observed at the U of A Fall undergraduate admission are October 1 (Applications open), March 1 (Last date for most direct-entry courses), April 30 (Deadline to apply for a guaranteed place in the residence), May 1 (Deadline to accept the admission offer), and June 15 (Submission of final transcripts).
Are you ready to start your first year at the University of Alberta? Here are the top things that are helpful to know about the U of A as a first year student…
Each year, the university hosts a New Student Orientation as an opportunity to learn about your new campus, connect you with resources, meet other incoming students and welcome you to campus! The campus tour helps you get familiar with your campus and helps prepare you for an easy and comfortable transition to academic life. Join one of the various student panels which discuss first year topics around academics, student life, and the campus community – it's a great opportunity to get answers to any questions that you may have, to get advice, and to chat with current students who will spend the day with you as your Faculty Leaders.
The U of A offers loads of options for students to expand their education and experience beyond their courses. More than 425 Student Groups provide students with opportunities to pursue academic, cultural, recreational and political interests. Exposure to a wide range of activities and people makes you a more dynamic and versatile student, and even better, these groups are a great way to connect with others and make new friends!
If you're interested in seizing the opportunity to travel, go abroad with the U of A. The Study Abroad Program gives students the opportunity to study at dozens of partner institutions around the globe. Continue your program in various, internationally vibrant learning and research environments like Italy, France, Australia, Germany, Japan, Turkey, Colombia, and many more!
To make the most out of this new university experience, knowing what to expect at the U of A and where you can go for the information you need is important. Whether you're an Open Studies student, or are enrolled in a faculty-specific program, Academic Advisors are available. Student Connect and Faculty Student Services can help with any questions specific to your academic program – for program/degree planning and checklists, course selection/registration, declaring/changing major, academic standing and appeals, transfer credit, exams, career advising and more, your Advisors are at your service.
The University of Alberta takes pride in its traditions and hallmarks. From the University Flag, Motto, school colours and Cheer Song, traditions such as these few mentioned have been valued and celebrated years from their establishment date.
There is a principle in the word 'truth' that we've all committed ourselves to, not just as students, but as enlightened human beings. The University Motto holds this importance as the essence of a university, expressed broadly in as much as one short phrase – Quaecumque vera. This motto comes from the Bible (Philippians 4:8), and means "Whatsoever things are true". As an expression to aim and live by, the University Motto is a tradition at the U of A that marks a reminder for pursuit of truth, pursuit and advancement of knowledge, commitment to education, and fairness and justice.
A representation of the brilliance and natural beauty of Alberta is rendered in the colours of the University of Alberta Flag. Drawing on her inspiration from the autumn colours of the river valley below the campus, Marion Kirby Alexander offered the original suggestion for the infamous green and gold. The green represents the wide stretches of prairie land bounded by deep spruce forests and is symbolic of hope and optimism; the gold represents the golden harvest fields and symbolizes the light of knowledge. On the 5th of October, 1908, these colours welcomed a hallmark through the University Flag that U of A students wear so proudly today.
With words written by undergraduates Chester Lambertson and Bob (R.K.) Michaels, the University of Alberta Cheer Song was created in 1935, prompted by a contest put on by the Students' Union. Later in the 1950s, the music was arranged by Professor Richard Eaton. While many students may go their whole undergraduate studies without knowing the existence of this cheer, it is a song in celebration of the U of A, and is something definitely worth knowing about!