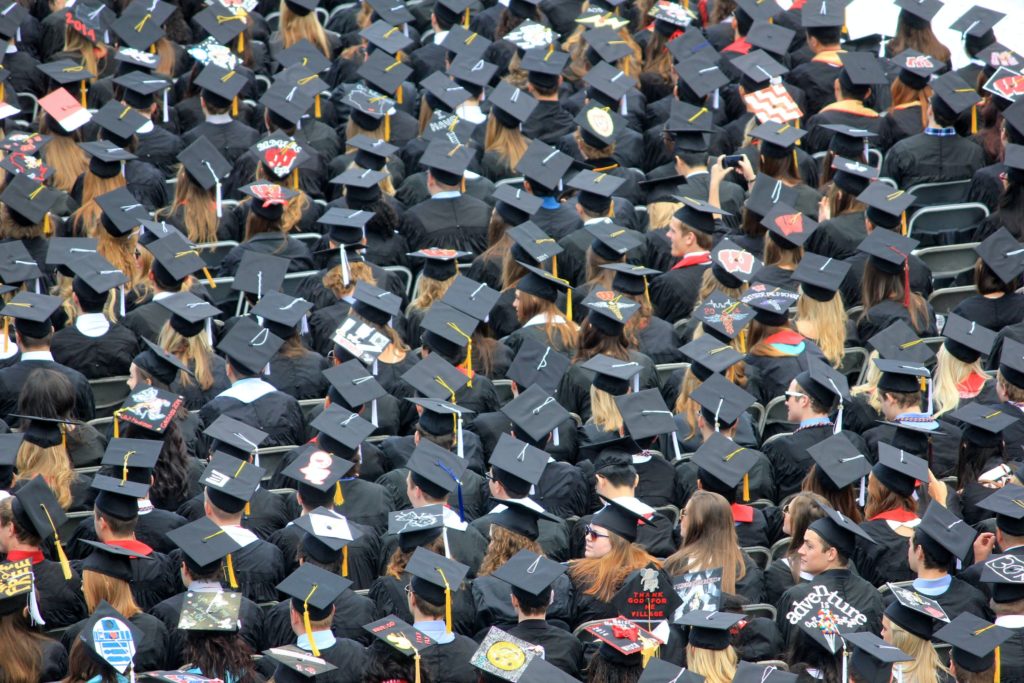 It's no secret that post secondary education costs add up, and frankly drain your finances quickly. From tuition and textbooks, to living expenses and extracurriculars, it can be scary and overwhelming to balance the payments. Luckily, the University of Calgary provides both need-based and academic-based awards, like scholarships, grants, bursaries and loans to help shoulder the financial burden.
Entrance Awards
For those applying for admission to the University of Calgary, there are many available scholarships and bursaries to students. UCalgary values its high achieving entering students and the Prestige Awards are specifically designed for those students. The criteria for these awards may vary, but always include not only academic excellence but also accomplishments outside of the classroom. Aside from the Prestige Awards, the university also provides High School Awards and Bursaries that are offered annually to undergraduate students in any faculty entering first year directly from high school. High school student athletes are eligible for the Athletic Awards offered, in which no application is required – the student is simply nominated by the university's athletic director. Lastly, if you busted your butt pursuing an International Baccalaureate Diploma in high school, your efforts do not go unnoticed! UCalgary has a special International Baccalaureate Diploma Scholarship that awards $2000 for this academic merit.
Indigenous Awards
The University of Calgary acknowledges and respects the rich diversity of their learners, communities, their aspirations, and their cultures and traditions. With this in mind, the university provides scholarships, awards and bursaries to Canadian Indigenous students. The Elizabeth and Walter Fairey Bursary is a highlighted, top award created in memory of the late Elizabeth and Walter Fairey to celebrate their commitment to post secondary education for Canadian Aboriginal Students. This award is offered annually to a continuing Canadian Indigenous, undergraduate student (entering 2nd, 3rd or 4th year), and awards up to $4500. Other featured awards include the Metis Scholar Undergraduate Award, which awards up to $5000, the D.H Greggs Indigenous Award, which awards up to $2000, and the Dr. Michelle Hucul Indigenous Leadership Award, awarding up to a value of $1,850. Each Indigenous award recognizes and requires documentation for verifying Indigenous status.
International Awards
Being an international student is not a small price to pay. These are grand expenses that the University of Calgary recognizes, and as such, has put in place different featured awards to provide international students financial aid through scholarship, awards and bursaries. The UCalgary International Entrance Scholarship is a prestigious award that recognizes outstanding accomplishments of an international student beginning their undergraduate studies. The criteria for the Scholarship includes not only academic excellence, but also accomplishments outside the classroom. The benefits of the Scholarship award a value of $15,000 and is offered annually to undergraduate international students entering their first year in any undergraduate degree and wh have satisfied the requirements to qualify. Other featured awards include the UCalgary Award for International Student Athletes, awarding a value up to $10,000, and the UCalgary International Undergraduate Award, which awards students up to $5000. External organizations that offer awards, scholarships or loans to international students include the following: Global Affairs Canada, Universities Canada, MPOWER Financing, and Scholarships Canada.
Louise McKinney Scholarship
Established in honour of Louise McKinney, the Louise McKinney Post Secondary Scholarship recognizes and rewards students for their outstanding academic achievements. The Scholarship gives recognition to full time, Alberta post secondary students who are residents of Alberta and encourages them to continue in their academic journey. Recipients of this award are granted $2,500.
Financial Need Based Awards
UCalgary has numerous financial supports for students that are available for undergraduate, professional faculty and graduate students who have a financial need. Of these Financial Need Based awards, featured awards include the Tuition Reinvestment Bursary, which awards up to $5000, the GSA Support Bursary, which awards up to $1500, and the Student Peer Assistance Bursary, also awarding up to $1500. To be eligible for these awards, students must be able to show a financial need (calculated by allowable costs – available resources = need), and provide documentation on costs and resources if required.
All You Need to Know About Financial Resources at UCalgary
With rising tuition fees and expenses of going to university or college, financial aid is rarely an afterthought for students. As a post secondary student, you will likely use a variety of sources to help cover the multitude of varying costs while attending university, and one of the best things you can do for yourself is learn about the resources available to maintain and cover the inevitable expenses.
At the end of the day, it is your responsibility to plan for the costs of your studies, so it is important to review all the information about fees, payment options and tools for financial support. To help you prepare for your expenses at the University of Calgary, use the UCalgary cost calculator to help estimate your upcoming expenses – there is an Undergraduate Cost Calculator, a Graduate Student Association's Cost Calculator, and a "Get an idea of the cost of living in Calgary" Calculator. These are a great tool for you to use to grasp what your financial situation may look like.
Next, it is important to consider how you may budget your expenses. If you're interested in finding information on how to make a budget, how to save money as a student, or how to manage your debt, the Money Smart Program at UCalgary gives you access to free financial literacy resources to help you on your way to a healthy financial future. Get money smart with the Money Smart Workshops, where you will learn about budgeting, cash flow, money saving strategies, financial planning and more. For assistance that is a little more personalized to your financial needs, deep dive into one-on-one financial planning support by applying for an appointment to engage in a budget review or financial goal-setting session with a financial literacy peer mentor.
Of course, government student assistance programs and student loans are also available to students who are Canadian citizens, permanent residents, protected persons and American citizens. The Student Financial Support team at UCalgary supports the administration and confirmation process for all government loans and grants across Canada and the U.S., and facilitates the process by communicating your enrolment status to your lender. Student loans are a very common and reliable way to fund your education if you need financial assistance.
Lastly, if you are experiencing financial insecurity, you can reach out to Enrolment Services at UCalgary to talk to an advisor who can make recommendations to resources or services or supports on campus, such as emergency bursaries, short-term emergency loans, and food insecurity resources.