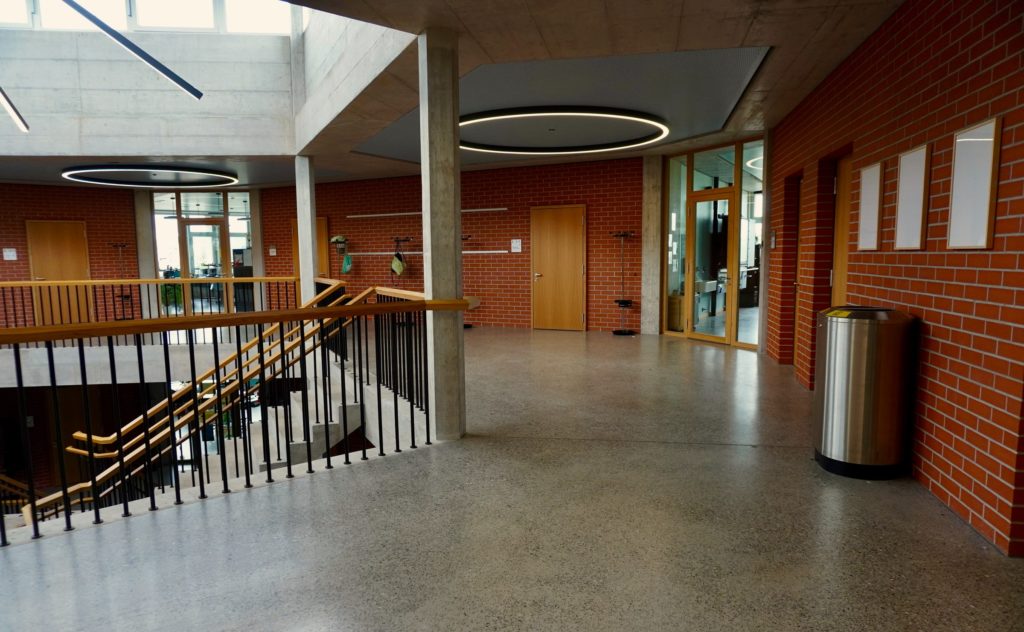 Where you live, and with whom, plays an essential role in your satisfaction with your university journey. The environment that you call home should ultimately be your place of rest, relaxation, where you can study, feel safe, and be productive and happy. For many students, starting university means moving out of their parents house for the first time and many consider living on and off campus. Regardless of whether you choose to live on or off campus, moving out for the first time is a new territory that requires lots of consideration. Find out what options are available at the University of Calgary and learn the pros and cons of each living option at this school!
Living On Campus
Living in residence at the University of Calgary puts you in a prime location with access to nearly everything – your classes, your bed, world class facilities, food, study spaces, academic and mental health support, and much more. Whether you live next door to the library or the dining hall, you can't knock the convenience factor. On campus, everything you need is just around the corner. Aside from the easy access to all your needs, you are given an elevated community experience where you can connect with other students on a more personal level. Having a residency community provides countless opportunities to meet new people, make new friendships, and relate to one another's experience that much more. Access to social clubs and events is a benefit of living on campus that definitely shouldn't be overlooked, especially with the many events that are specifically for students living on campus residence – you'll have a packed social calendar before you know it. Another top incentive of living on campus is the proven increased academic success. Yes, when you live on campus you are more likely to have better grades! Being so close to designated study spaces, peer study groups, academic supports, and even your lecture halls are proven to be assets to your studies. These are just a few of the endless benefits to students who choose to live on the UCalgary campus, and if you feel like this could be the right fit for you, here are the top residencies at the University of Calgary….
Kananaskis and Rundle Halls offer dormitory-style living in fully furnished single and double rooms, with the option of living in a gender neutral wing or in a single-gender wing, and a choice of a 5 or 7 day All You Care to Eat meal plan. Each room is equipped with a mini fridge, single bed, desk, cahir, bookshelf, dresser, bulletin board and closet. There is also a designated study space on the main floor.
International House residency ticks all the boxes of everything that you'd want in an on-campus living experience. This building is connected to the Dining Centre with direct entry into The Landing, providing easy access to the Residence Services office and the underground tunnel system, where students can go pretty much anywhere on campus without stepping foot outside – honestly, this is perfect for the cold Calgary winters. The sleeping arrangements are offered in a two bedroom suite style and a single suite style. The two bedroom suite features two completely private bedrooms with a double bed, mattress, dresser, desk and chair, and common areas like the bathroom are shared within the suite. It's a fantastic option to maintain your personal time and privacy while still having the benefits of a roommate. In contrast to this option, the single suite is like living in a hotel room. This private space features a room with a queen size bed, mattress, duvet, three sheets, two pillows, two pillow cases, the typical dresser, desk and chair, a mini fridge, microwave and TV. An added bonus is the once a month, housekeeping and linen service!
Yamnuska Hall is known for its Leadership in Energy and Environmental Design. This certified eco-friendly design uses a third less energy than a conventional residence building. A small breakdown of how it functions to conserve energy: heat is captured from outgoing exhaust air to warm incoming fresh air using heat recovery wheels, and indoor air quality is optimized through the selection of low-emitting materials. The living space itself is similar to a small apartment, with private rooms (two and three bedroom options), a kitchenette, kitchen table and chairs, and a shared in-suite bathroom. This Hall is equipped with an epic games room, fitness centre, laundry room, two lounges on every floor large enough to accommodate all students on the floor, and two fully-equipped event kitchens per floor – and is all so conveniently located with easy access to secure bike storage and transit routes.
For those of you who choose to live on campus, in a few years from now you will be able to look back fondly and appreciate all the benefits and wonderful memories that living in residence allowed you during your studies at the University of Calgary!
Sources:
http://studentcaffe.com/thrive/housing/choosing-where-to-live
https://www.ucalgary.ca/ancillary/residence/live-us/places-live/first-year
https://quadatyork.ca/top-5-benefits-living-campus-school-time/