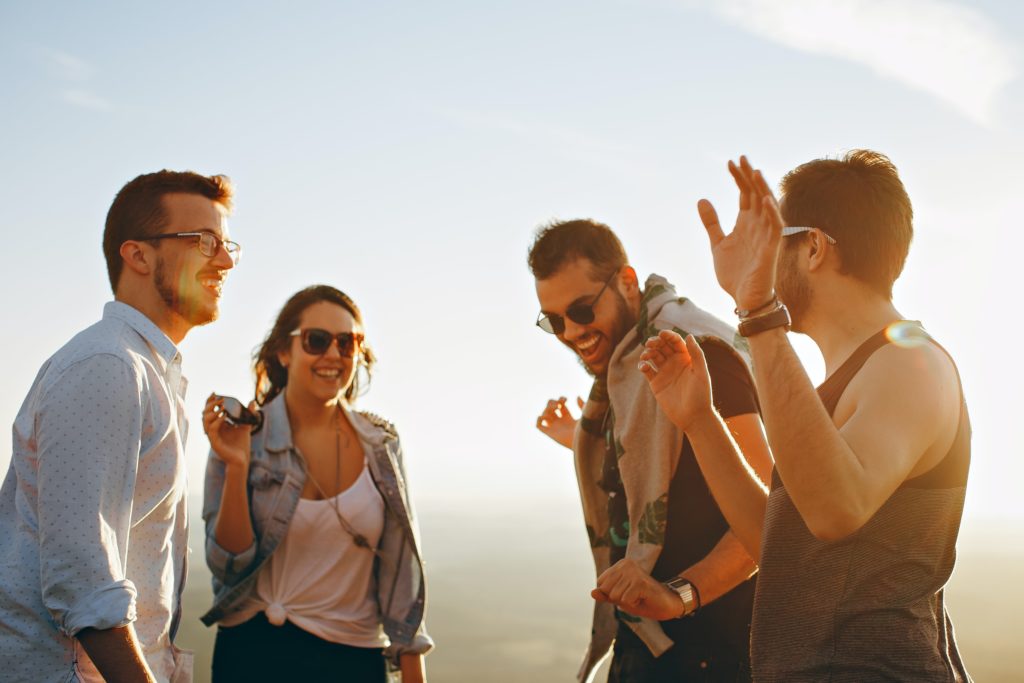 Your number one tool to academic success is easily the academic support that you have access to while in your post-secondary studies. Academic support makes studying at Georgian College more enjoyable. Barrie Campus provides academic advising through the Academic Success Centre to assist and empower students with anything related to the courses and programs that they are journeying through. Whether its tutoring, learning strategies, or course-specific advising, this Centre aims to provide you with access to the resources you need to be successful.
The Writing Centre
Through positive and well focused appointments, the Writing Centre provides supportive encouragement to learn effectively and efficiently, to earn higher grades, become more independent learners and persist throughout their studies and beyond. If you're looking for someone to write that assignment you've been putting off, or to edit a piece of writing that you have done, this is not the place for you. It can, however, assist you with using proper grammar, writing clear sentences, creating paragraphs, preparing a presentation, or to simply get feedback on how you could improve your paper. The Writing Centre is not your personal editing service, but rather a resource that works with you to become a stronger and more confident writer.
The Math Centre
Lets face it, not everyone can be a superwiz math genius, but at the Barrie Campus everyone can get access to math help. Whether you need help in general math, statistics, accounting, computer math, calculus – or really any math need you may have – there is always someone who can help you at the Math Centre. This resource will help you develop effective strategies for how to approach mathematics with information that is specific to how you study and practice math. There is on-campus, drop-in math support or you can make an appointment. Or, you can check out topic-specific screencasts created by the Barrie math Technologist online. Reduce your overall math related anxiety and visit the Math Centre for help.
Tutoring Resources
Tutoring support is a beneficial way to sharpen your study skills and ease exam anxiety. To set you up for the best possible success throughout your academic journey, tutoring is a free service for all Georigan students! At the Barrie Campus, students can access drop-in tutoring support and booked appointments offered in many programs. Tutoring is available in the areas of: accounting, computer networking, environmental, pre-health biology, big data, massage therapy, pre-health chemistry, practical nursing, architecture, civil engineering, electrical engineering, and fitness and health promotion.
Appointments are 30 minutes long and up to twice a week to accommodate your needs, as well as the needs of other students. Each tutoring session will have specific and realistic goals that you help create, and with these goals in mind, your tutor will coach you using tips and strategies to improve and build your learning and study skills. It's the perfect opportunity to work through assignments or specific programs with the help of peers and instructors, improve your writing skills, learn better study habits, and more.
If you choose to hire a tutor outside of the College, make sure you negotiate a contract that includes how many hours of tutoring, pay rate, how long each tutoring session is, start and end date of the contract, and so forth. This is important to maintain the integrity of both parties involved in exchange!
Library and Academic Success
Connect with the Barrie Campus library for research help, to access free tutoring, and to utilize the drop-in math, writing and language help centres. Covering a wide array of topics, you can find in depth information for any research or assignments using the full list of online databases that the library subscribes to. From company profiles, reports, bibliographic, trade information, directory listing, and comprehensive full text content, this is a fantastic resource with unlimited searches for all your academic needs.
Student Advisors
Explore your academic goals, manage stress and time management, as well as get connected with campus supports through your student advisor.
Testing Services
On campus, the testing services provide admissions for testing, placement testing, missed and make-up tests. If you have test anxiety or other other circumstances, this resource also provides accommodations for students with individual occurrences.
Cooperative Education and Career Success
As Ontatio's number one college in co-op education, Georgian provides support networks to help you champion your way to a full time position after graduation. As you collaborate with students from various disciplines in your co-op placement, Cooperative Education and Career Success is your go-to support for co-op work experiences, job searching, career planning, and more, as you take this dynamic approach to your education.