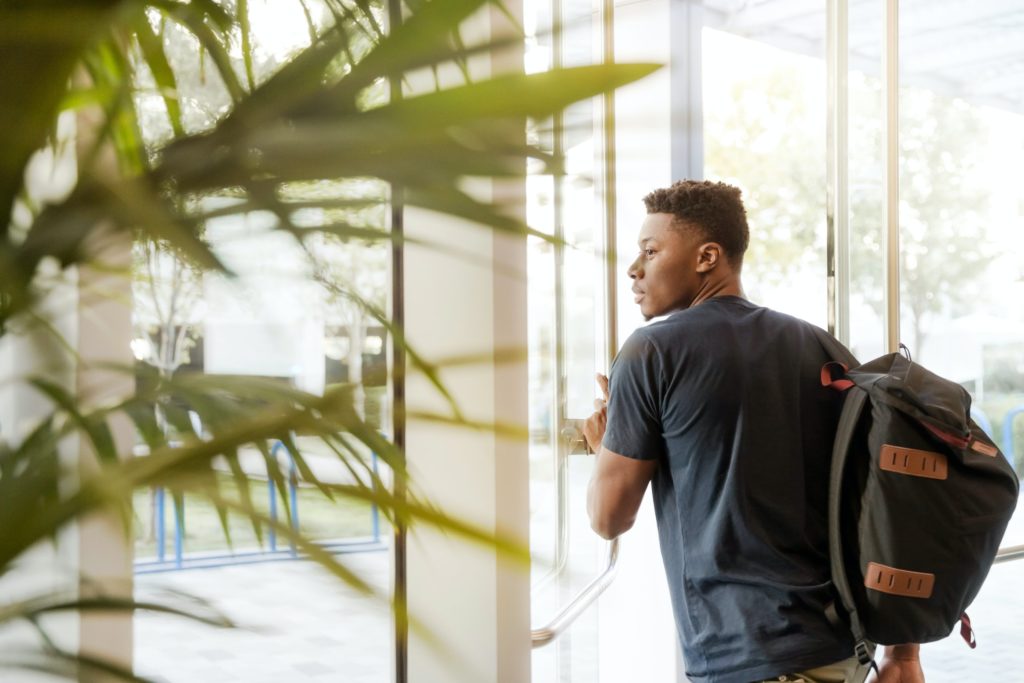 How to Get Involved on Campus
College can be an overwhelming experience, but getting involved in campus clubs and activities will not only help you to make friends, but will also fuel a feeling of connectedness with your campus community. Get the most out of your social and educational experiences during college by seizing the opportunity to get involved in your new campus life at Georgian College through social activities, clubs, student organizations, and more! Here are some ideas to start your quest to get involved in the Barrie Campus community.
Top Clubs on Campus
Joining a student club or society will bring you closer to people who have the same hobbies or interests as you, and by surrounding yourself with people who have similar interests, you can set yourself up for wild success. Or, it can also be used as an opportunity to explore different ideas and expand your general perspective. Student clubs connect you with a tight and intimate community that is specific to a domain of interest, where you will be encouraged, challenged and motivated. Overall, joining clubs on campus positively impacts your mindset and your college experience.
On the Georgian College Barrie Campus, joining a club is something that you must experience before you graduate! Here are a few clubs that are worth checking out.
Super Smash Bros Club: Yes, there is an entire club dedicated solely to the Super Smash Bros enthusiasts.
The League of Extraordinary Gamers: This one is dedicated to those who share a love of classic tabletop games, and is a great way to meet others in a super casual and enjoyable way – you can bring yourself and any friends you want, it's open to everyone!
Kodiaks Bowling: For some good ol' fashioned fun, kick back for some fun recreational bowling. P.s. it's especially fun at glow-night bowling!
Anime Club: Attack on Titans, Naruto, Castlevania, you name it – this club watches them all.
Georgian College Automotive Business Students' Society: Attention car enthusiasts, this club is devoted to your undying passion for cars, motorcycles, trucks, and more.
These clubs may be all fun and games (and the perfect way to get your mind off school), but there's also a wide range of student associations with more of an academic focus.
Georgian College Debating Society: Develop friendships and debate any topic you like in a safe environment.
Georgian College Psychology Club: Enjoy monthly guest speakers, advocate for mental health, and aim to generate informative conversations to help end the stigma!
Enactus Georigan College: Be a catalyst of social, economic and environmental change while using business as a means to do so.
During your time of study at Barrie Campus, if it ever crosses your mind to join a club – do it, you won't regret it. And, if the club you have in mind doesn't already exist – create it! The Student Association (SA) on campus makes it easy for you to plan out and act out your new student club. What are the perks of running a club, you may ask? Receive funding from your GCSA, get access to GCSA resources, be a part of promotional opportunities, and best of all, meet a whole new lot of like minded people.
Get Involved with GCSA
Want to get more involved with student life? The Georgian College Student Association is driven for students by students, and is 100 percent dedicated to enhancing student life. With numerous opportunities for students to get involved, Barrie Campus SA has various ways for you to represent your fellow students and many ways for you to become part of something great. By volunteering your time and service to different events, causes and organizations that this Association works with, you give yourself the chance to make your college experience more meaningful and give back to the community, while developing skills that will be useful no matter what path you take after graduation. Become a part of GCSA by running for an executive director position in the annual election, joining the Student's Athletic Association, get involved with the GCSA Promo Crew to help promote and set up for events, sign up to be part of the Orientation team, volunteer to help out with the Georgian Food Locker program, and so much more! No matter what aspect you get involved in the Student Association, the GCSA is the right place for you.
Annual and Upcoming Events
Between all the people to meet, classes to take, and places to get involved on campus, the events at Barrie Campus are the highlights that you will not want to miss. With so many exciting arts and campus-culture opportunities, including a variety, Barrie Campus encourages you to explore their community and take part in the excitement throughout the year. The diverse range of special events and activities adds tremendously to the wonderful quality of life that is enjoyed at Barrie.
A few annual events that are worth mentioning include the Student Leadership Conference, the Students' Executive Council, the GCSA Appreciation Banquet, and the Georgian Clothing Swap.
Barrie Campus Recreation
You don't have to be a varsity athlete to enjoy sports in college! Intramurals, extramurals, and recreational tournaments are a fantastic way to meet other campus peers with similar interests while getting some exercise. Georgian Barrie Campus Recreation has something for everyone. From coed, women's and men's play, to popular sports like ice hockey, volleyball, indoor climbing, ski nights, and dodgeball, there is surely no shortage of fun.
For the competitive recreational athlete, the Barrie Campus Extramurals are right up your alley. The Extramurals are programs for skilled players, and are designed to give both full-time and part-time students the opportunity to represent the Barrie Campus on "intramural all-star teams" in tournament play against students from other college campuses. Tap into your competitive spirit and try out your skills on an all-star team!
If the competitive edge isn't quite for you, the Barrie Campus Intramurals are intended to give participants an opportunity to enjoy various sports, network with other participants, and above all have fun! Regardless of skill level or playing experience, these activities are available to full-time and part-time students, with faculty, staff, alumni and community fitness members having limited access.