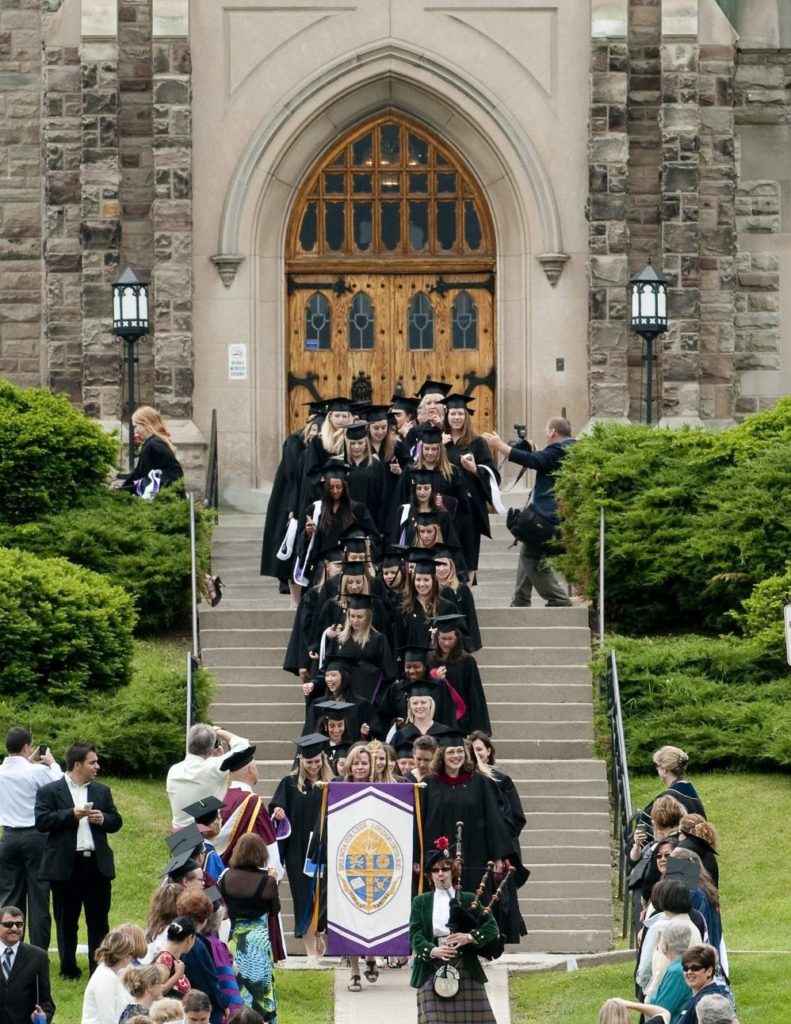 Leaving your home country to study abroad can be a scary transition, but Brescia University College strives to ease your stress and help international students adjust. It is important to understand that you are not the only one! Brescia has a large population of international students, who are all going through the same thing as you. Brescia truly has something for everyone, and you will find the place where you best fit in. Below are some of the services, resources, and programs available to Brescia's international students.
Student Connector Program
The Student Connector Program essentially pairs new international students with upper year international students. The purpose of this buddy system is to allow the transition to a new school, and country, become a bit easier. The upper year student acts as a role model or older sibling type figure to help guide the new student. The upper year student shows the younger student around allowing them to explore all aspects of campus. They are able to share stories about their home countries, and talk about their feelings with someone who has gone through the transition before. The Student Connector Program is a great resource for new international students that they can utilize to their full advantage.
Christina's Closet
Christina's Closet is a program that is run by students for students. This program allows students the opportunity to get new or gently worn clothes and accessories for free that have been generously donated. There are endless fees and expenses in University, and Christina's closet wants to help alleviate some of the financial burden. Not only does this program help students financially, it also helps to reduce waste and landfill capacity by reusing and recycling items. The program was initially created by Brescia's International Program Coordinator in August of 2018.
Multicultural Club
The Multicultural Club is a place that allows international students to engage and embrace their culture in opportunities around campus and throughout the community. They stand for diversity, inclusion, and celebrating everyone's differences! Students share their stories and information about their culture, while getting to learn about other students' culture.
International Meet and Greet
The International Meet and Greet program is designed to allow international students to meet with professionals in London to discuss economic opportunities they have available to them in Canada. Being from a different country, it is completely understandable that international students would not know the resources and job opportunities they have. They are able to learn from professionals about what a career in Canada would entail, as well as how to obtain a job in the Canadain workforces.
Additional support services for international students can be found here. International students also always have access to Western or the other affiliate schools (King's, and Huron) student resources for internationals.