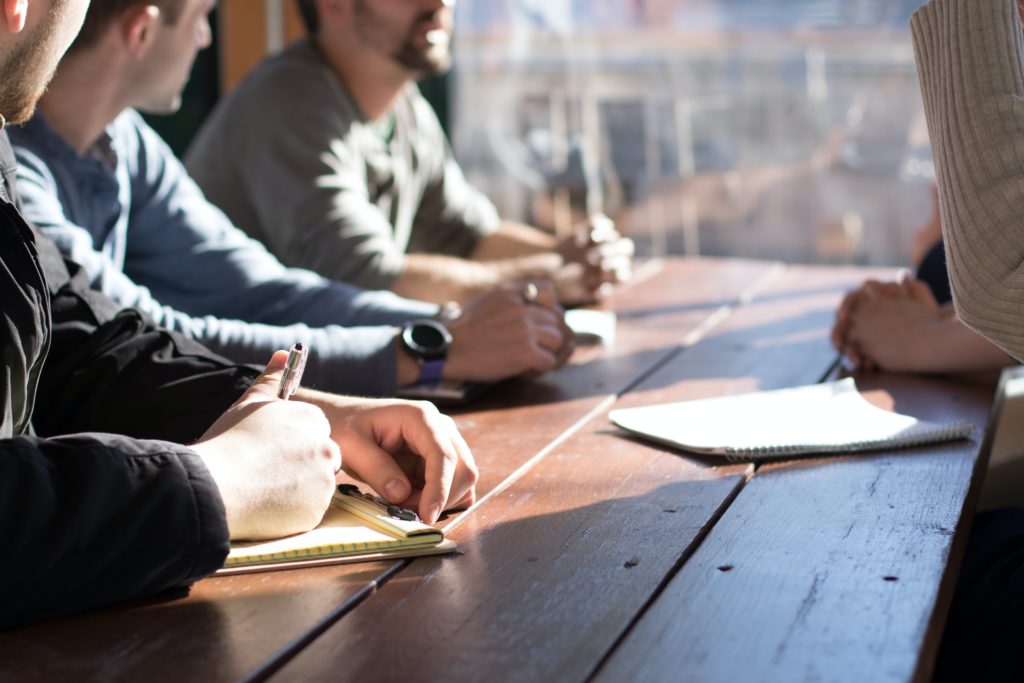 Services to Use on Barrie Campus
With campus situated in a prime location that's one quick trip away from one of the world's longest freshwater beaches, Barrie Campus is a welcoming and safe place to study, with all the amenities. Through a vision to deliver student-focused services and unique learning opportunities that promote the highest quality of campus and community life, this campus is fully equipped with a campus bookstore, library, cafeteria, academic counselling, services for students with learning and other disabilities, career services, and more. Here are the top six student resources offered on campus…
1. Student Success Advising
School is undeniably hard sometimes, and the transition from any stage of life to college life can be tricky. If you are feeling overwhelmed or in need of guidance, talking to a student advisor can help you to learn better, feel better, and ultimately do better. At Georgian, student success advisors are readily available to support you through each aspect of your journey at Barrie Campus to build skills and create connections that will allow you to flourish. Get support with many topics ranging from learning online, group work, time management, assignments, reading and note-taking, presentation skills, writing a test, stress management, goal setting, or even making a plan to bounce back and move forward after hitting a rough patch.
2. Cooperative Education and Career Success
Do you thrive off of collaborating with others? Or dream of being your own boss and starting your own business? Experience cooperative education and work integrated learning at Georgian! Over 6,200 employers partner with Georgian to offer student work experiences that have the potential of leading to full-time positions after graduation. It's a chance for you to gain experience as part of your program – whether it be through cooperative education, clinical placement, field placement, internship, entrepreneurship, and more, this is a sure way towards career success.
3. Health Services
Georgian's Barrie Campus is home to a variety of Health and Wellness Clinics. On campus, students have access to a number of health care services available at a reduced price and flexible hours. Not only do these on-campus services serve student health and wellness needs, they also provide a space for practical experience with real clients under the guidance of experienced professionals including nurse practitioners, dental hygienists, registered massage therapists and other wellness professionals. Through your GCSA "mystudentplan", Georgian provides students with health and dental insurance coverage for non-emergency health and dental needs. There is also an insurance coverage plan for international students as well, through "guard.me" International Insurance. Available through your insurance coverage, resources like an optical clinic, nurse practitioner clinic, oral health clinic, student-led acupuncture clinic, speech, hearing and language clinic, and more, are services to support your health.
4. Indigenous Services
Get connected with the Indigenous Resource Centres located at the Barrie Campus. These centres provide Indigenous students with a culturally supportive and comfortable environment where they can study, socialize, and access a wide range of resources. Their friendly student advisors and staff are here to support you academically, personally and spiritually. Feel free to join in on the feasts, potlucks, cultural teachings, craft nights, study and lounge areas, and computers that are provided through the resource centres.
5. Accessibility at Georgian
Georgian College understands that each individual comes with a unique set of strengths as well as areas of need. Accessibility advisors at Barrie Campus support and advocate for students who face physical, medical, sensory, mental health or learning barriers to education. Georgian believes in equal treatment in education without discrimination on the ground of disability, as art of the protection for equal treatment in services. Accessibility advisors also support students throughout the education process by encouraging independence and self-advocacy while providing individualized services and accommodations.
6. International Student Resources
Welcome to Canada! Georgian College wants to make your transition as an international student as comfortable and seamless as possible. As such, the Segal International Centre is here to help you settle in and provide the tools you need to reach and exceed your potential as a Barrie Campus student. To assist you in a smooth transition, this international student centre offers small classes, lots of student resources, friendly staff, volunteer and work opportunities, dynamic varsity teams, and clubs and campus events, to name a few. Student life is important to adapt to a new environment, and the International Student Orientation is a great opportunity to get the information you need about any student resources tailored to your needs as an international student, not to mention that it's also an excellent start to making friends and getting familiar with the spaces and services available.