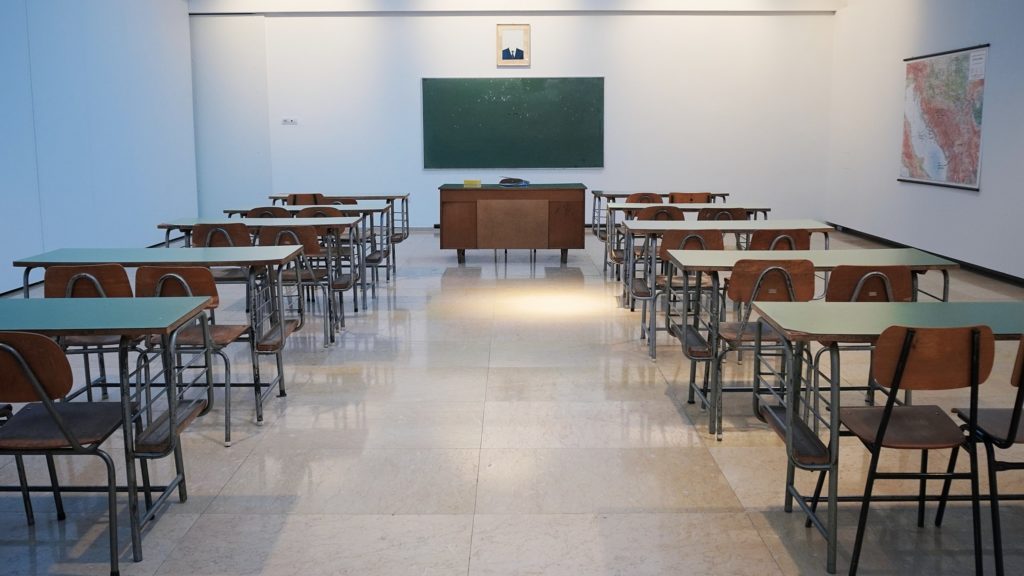 Popular Programs at This School
With a plethora of programs, Georgian College offers a transformative experience that connects students to the skills they need, a mindset to succeed, and the confidence to thrive. This college works with industry and community partners to deliver quality work placements and co-op experiences with top employers. Not sure which academic program you belong to? Here are some of the top programs that Georgian College, Barrie Campus has to offer.
1. Automotive Business
Gain automotive industry experience and build your network through the Automotive Business Program, and receive up to 12 month of paid Co-op work terms. With a graduate employment rate of over 90 per cent, this program helps build the future leaders in the automotive industry. Attend automotive conferences, networking events, class trips and hear from current industry-leading guest speakers. The Automotive program at Georgian features experiential learning at its best – it's a great place to start your automotive career, and jumpstart endless opportunities in dealership operations, vehicle manufacturers, aftermarket and more.
2. Business Management
Make your mark with relevant courses, work experience and applied learning projects with the Business Management Program. This program will allow you to explore business theory and concepts from experienced faculty, and will teach you how to apply your acquired knowledge in the real world. Prepare for a career in this field and gain the necessary skills to help you be successful while embarking on your career in marketing, accounting, human resources, bookkeeping, office administration, and more.
3. Design and Visual Arts
Turn creativity into a career. The Design and Visual Arts Program offers a wide variety of general and specialized training across a broad spectrum of subject areas. If you are looking to find your niche in the world of art and design, or you're on a fast track to your career, this program gives you the exposure you need to be successful in whatever creative domain you choose. Barrie Campus provides an optimal space to learn, collaborate, create, and most excitingly show the work that you create. Enjoy the opportunity to network with leaders in your field and real world clients by showcasing your work at Georigian's annual grad and scholarship shows! The Design and Visual Arts program is nothing short of excellence as it prepares you for the real world through very hands-on, tactical and applicable skill sets.
4. Engineering and Environmental Technologies
Your innovative mind is at the front lines of the future. Through the Engineering and Environmental Technologies Program at Georigan College, you will develop the skills to apply engineering and technology solutions to real world environmental issues. This program is focused on applying science, ecology, and engineering to minimise the adverse impacts of human activity on the natural world. Throughout the curriculum of the program, key industry representatives participate on the program advisory councils to help develop student learning experiences that align with employer needs in the field. The highlight of studying such leading-edge technologies at the Barrie Campus, is the hands-on experience that the program provides through Cooperative Education semesters. Best of all, through the Co-op, many students within the program find full-time employment with their Co-op employers upon graduation.
How to Into Georgain College
Wondering how you can get into a program at this school? Admission requirements are different for each program and the application process will vary depending on your particular pathway into Georgian. Before you apply for any full-time program, it's essential that you get familiar with the steps you need to take and the admission requirements you need to meet. Georgian provides 6 simple steps to follow for a successful admission:
Find the Georgian program that is right for you.
Make sure you know the admission requirements for your chosen program.
Submit your application online.
Send your documents (i.e. high school transcript).
Track your application through your Georgian College student portal.
Know your application cycle dates to check acceptance status and program availability.
Once you have received your official acceptance letter and Georigan's Barrie Campus is your confirmed new college home, you can get excited about what classes you plan to take! Here are some of the mostly highly rated professors to look out for while you select your courses…
Top Professors at Barrie
Karen Woods, Professor in the Marketing Department at Barrie Campus
If you think you won't enjoy an 8AM class, think again. Woods is a favorite among students and is claimed by students as an all around great prof. She's an energetic, funny, and inspiring individual who makes learning course material fun and enjoyable for all students. An aspect of her teaching that students have particularly enjoyed is that Woods doesn't live or die by powerpoint slides, which makes attending the class actually interesting and beneficial (because we've all had that one prof who only reads off the slides… boring). You can expect some good class discussions and well explained material. If you get the opportunity to take her class – even if the only one left is the 8AM time slot – do it!
Melissa Bassoriello, Professor in the Biology Department at Barrie Campus
When course material gets tough, there is no one quite like Basoriello to answer your many questions and really make sure that you understand the concepts. With raving reviews, Basoriello somehow keeps her students' attention all throughout the semester, to an end where they keep coming back to whichever class she'll be teaching in the next. Many of her students have spent up to 3 or 4 semesters because they genuinely believe her to be a one-of-a-kind professor. You can look forward to amazing lectures with an imaginative teaching style, from an incredibly caring professor. For extra help, she is easily accessible outside of the classroom. Bassoriello doesn't just view you as a student, but as a human being who goes through times of difficulty and need.
Ryan Habkirk, Professor in the Engineering Department at Barrie Campus
A respected member of the Engineering Faculty, and revered professor by students, Habkirk truly cares about his students and the education he is providing them. He makes tough courses easier simply by the effort that he puts into the lectures he delivers. Needless to say, Habkirk is without a doubt extremely engaged and dedicated to the success of his students. While knowledgeable and extremely helpful, Habkirk is also humble and shows no ego in making his classes fun and well directed. To make the course material more relevant to his students, his teachings draw on student's own knowledge and experience. Habkirk is a professor that Georgian can not afford to lose, and his classes are something you definitely do not want to miss out on.