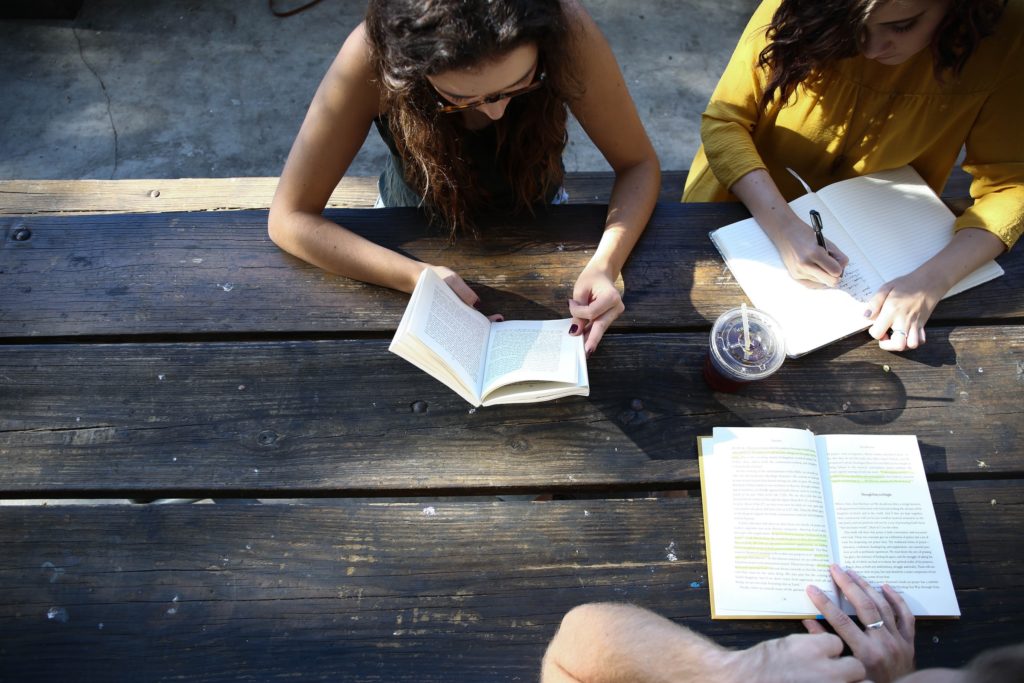 Explore the different housing options and job opportunities that Barrie Campus has to offer!
Where to Live on Campus
Where you live during your first year of college can have a direct impact on your academic success. On-campus living provides you with everything you need to make your college experience enjoyable and safe. If you choose to live on campus, you'll have many opportunities to get involved in the campus community at Georigian College. Enjoy the convenience of being only steps away from campus, with all your necessities right at your fingertips.
Barrie Residence Life
Skip the worry of that roommate who doesn't pay their bills, and upgrade to living on campus! Living in residence on campus allows you to avoid the burden of a 12 month lease that you would get living off campus, and instead only pay for the academic year (8 months). It's also a great way to manage your living expenses and feel secure in knowing that you're independent of your roommate's costs. On Barrie Campus, the residence houses 524 students in a spacious, eight-storey building that overlooks the campus to the west and Little Lake to the north. Your suite comes fully furnished with a double bed, desk and dresser, and each bedroom features high speed internet access. The comfort of the residence is equipped with a laundry facility, common kitchen, common lounges, a front desk that is staffed 24 hours a day, and building access is secured with resident swipe cards to ensure your safety.
Off Campus Housing
If you have decided to live off campus, Georgian College provides valuable information and a number of resources to help you protect yourself as a student while you search for housing accommodations.
Moving away for college is exciting, but before you sign a leave or move into your new place to call home, it's important that you take time to learn about housing rules and regulations in Ontario – especially if you're new to the province or country. Another thing to keep in mind is tending to your understanding of what responsibilities look like as a tenant when it comes to maintaining your unit, being a good neighbour and abiding by property standards.
Perhaps one of the most obvious, location and transportation considerations will have a big impact on deciding how far your future living space will be from the Barrie Campus, and may be a good indicator of which neighbourhoods are best suited to these needs to narrow down your search.
Off campus living expenses can accumulate quickly and may arise unexpectedly. Having a roommate can be beneficial in this aspect, but also keep in mind that there could be risks if your new roomie isn't as well financially planned. Aside from this, college roommates can become friends for life, with a little common courtesy and respect. Make sure you get to know each other before leaping into this big commitment.
There are many routes to find housing off campus. Georgian College has partnered with Places4Students, which specializes in finding off-campus housing solutions to post secondary students, and is a service free of cost to Georgian Students. To find property listings tailored to your needs, this is a great resource to use. Off campus housing opportunities are available throughout the City of Barrie in houses, apartments, townhomes and one private student residence. Georgian Green Student Residence Apartments is a private residence apartment complex that caters exclusively to College students. A total of 257 students are housed here within three, four-storey buildings, with four suites per floor and 5-6 bedrooms per suite.
Top 10 Jobs on Campus
Balancing a job while in university can be challenging. Luckily, there are dozens of part-time student jobs available at the Barrie Campus. With over 40 part-time positions on campus, there is no doubt that you earn while you learn. Students can apply for many of these positions through the Georigian Connects portal at carreerandcoop.georgiancollege.ca.
Athletics, Recreation and Fitness Jobs: Positions are available as a campus recreation convenor or minor official, climbing wall positions, customer service, facility maintenance, fitness centre positions, marketing and promotion opportunities, or even mascot and varsity game crew.
Barrie Campus Stores: Work as a cashier, a part of floor staff or fulfillment.
Library and Academic Success: Contribute to the success of your peers as a peer tutor, or work in the library and a library student assistant.
Orientation and Transition Team: Find employment as a lead mentor or student coordinator.
The First Class Cafe and The Last Class: Work on this campus cafe as a banquet server/catering staff, bartender, host/hostess, server, barista, cashier, or licensed security.
Student Success: Jobs as a note taker, or a wellness and health action team ambassador are available.
Georgian College Students' Association; Positions as an ambassador, street team, director, or executive are all areas of employment at the GCSA.
International: Become an international student ambassador, or find jobs as an English for Academic Purposes (EAP) chat club leader, or recruitment assistant.
Residence: The campus residence hall hires for positions at the front desk, as well as resident advisors.
Recruitment: Find employment as a campus ambassador.