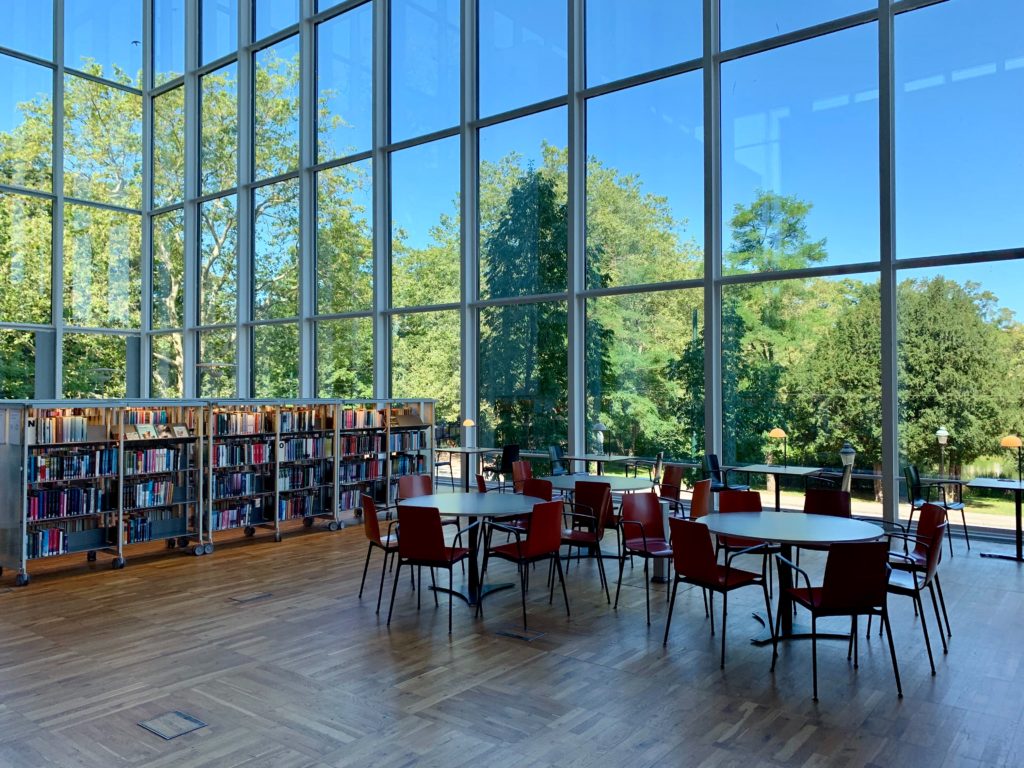 Although they are not as well-known, University Colleges do exist, and thousands of students graduate from them year after year! University Colleges are basically just smaller universities that offer less programs and accommodate smaller numbers of people.
Brescia University College, Huron University College, and King's University College are the affiliate schools to the well-known Western University, and definitely don't get enough credit! Most people underestimate the experience at a university college and think it's "not for them" however, there are many benefits to attending affiliate University Colleges over main campuses, which happen to go unnoticed.
Reality is, University Colleges (also known as Affiliate Schools) have a lot to offer students, and provide a well-rounded, exciting university experience.
This is why I chose to attend a Western University affiliate!
Smaller Campuses and Smaller Class Sizes
Don't you feel intimidated by large campuses? Like there are so many students and buildings, and you'll never meet people or be able to figure-out your way around? This is exactly how I felt on my hunt for a post-secondary institution that was right for me.
One of the best perks of affiliate schools is the tight-knit community and small class sizes! As the saying goes, "you're definitely not a number at Brescia". Many times at large universities students feel that they are just a number in the "system", and that they can't make a change on campus. With the smaller sizes of affiliate schools like Brescia University College, students are able to have an enriching, fulfilling education – with the comfort of a small community.
Many would argue that affiliates give students "high school vibes" which has definitely been my experience! Learning at a small campus gives students the opportunity to get to know everyone on campus, learn their way around easily, and stand-out in their classes and extracurriculars. It's definitely a great option for students who don't enjoy getting "lost in the crowd" and want to make a difference on-campus. Brescia specifically offers so many ways for students to get involved on campus.
Professors
Along with the small class sizes, you are able to personally know your professors, and have a professional relationship. Brescia has amazing professors that particularly enjoy the one-on-one connection that they are able to make with students.
Most importantly, at affiliate schools YOUR PROFESSOR KNOWS YOUR NAME! You are not defined by your student number, and have more flexibility with academic support as the professors want to help! There are minimal TA's at affiliate schools, so you are able to ask your prof for help to ensure that you understand all course content.
Some honourable mentions for profs at Brescia include AJ Miller, Tim Nugent, Jillian Vanover, Nancy Keeton, Vicki Tinsley, and Craig Barrette!
Affiliate Students Graduate With a Western University Degree
That's right! Affiliate students graduate with a degree from Western University, meaning that it doesn't matter which campus that you are at. If you particularly enjoy the smaller-campus feel (and the benefits found on this list) then go for it! Besides earning your prestigious degree, it's important to also have an amazing experience. If the affiliates are the right path for you, you are still able to call yourself a "Western" student, wear your Western merch, and have an enriching experience at Huron, Brescia, or King's.
Funding and Scholarships
On top of the perks of earning a Western Degree, the affiliate schools at Western have more opportunities to finance your education. What is special about the affiliates is that they offer renewable entrance scholarships – which Western (main campus) does not offer. Students are able to easily fund their university education with recurring scholarships – which you should definitely check-out!
Brescia is Canada's Only Women's University
Brescia was created to provide women the opportunity of higher education, which was not common in 1919 (when Brescia was founded). The affiliate still remains female-only today and provides students the opportunity to build a sense of community, and feel identity and belonging. Women can reach their full potential at Brescia, and are supported within the community. Brescia is known for women in leadership, and gives female students a safe space where they can thrive throughout their university education.
Affiliate Students have access to Western Resources
Lastly, affiliate students have access to Western Universities resources! As an affiliate student, you truly have the freedom to be part of both the Brescia University College community and the Western University community! You are able to take Western University classes (up to 2.0 credits per year), partake in Western University extracurriculars, access Western University services, connect to Western University alumni, and more. Learning at an affiliate school gives students the best of both worlds in terms of providing an abundance of options for classes, programs, resources, services, extracurriculars, campus events, etc. and ultimately leads to an enriching, fulfilling university experience!