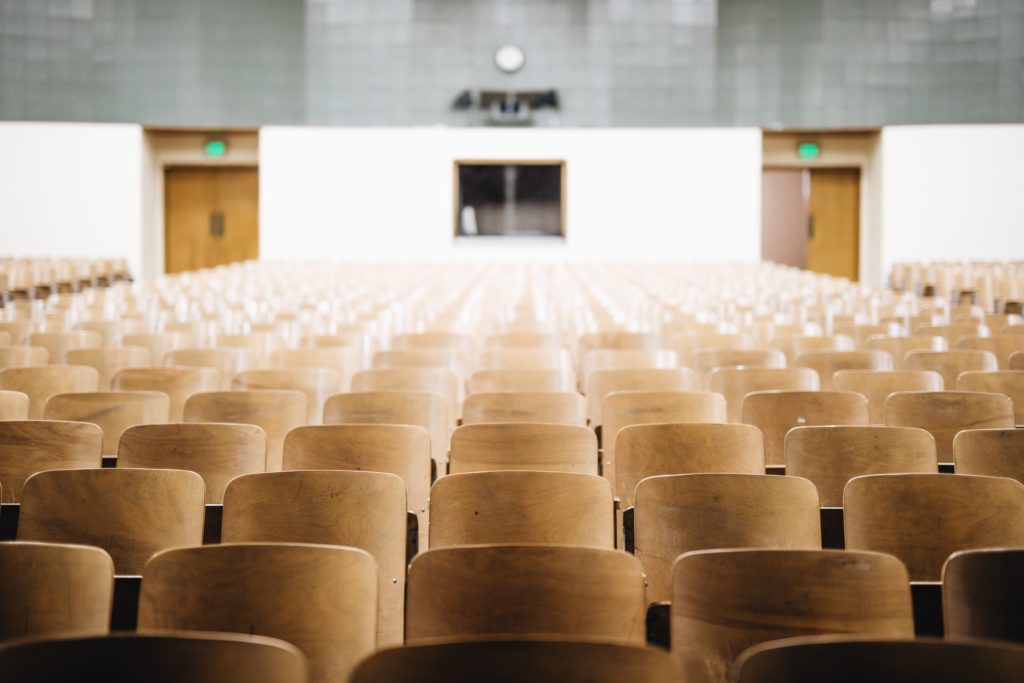 When choosing the university that is right for you, it is great to hear about other people's experiences at the school. This can give you insight on what to expect, and information about Fanshawe, that the school may not directly tell you. Below are real people with real stories who want to share their experiences with you!
Abe
Abe graduated from Fanshawe College in 1994. As a teen, he would have always considered himself as a fiend for radio and broadcasting. He was referred to Fanshawe when he called his favourite DJ from the radio and told him about his interests. He enrolled in the radio and media production program. Fahshawe provided him with the experience of gaining radio time with the school's radio station, as well as the skills to be a successful host. He loved Fanshawe so much he could not leave! Abe has been working as the professor and program coordinator for the radio and media production program at Fanshawe for the past 22 years.
Kara Pilhak
Kara Pilhak graduated from Fanshawe College in 2016. Kara joined Fansahwe after completing a psychology degree at Western main campus. Her previous degree did not give her insight or experience in what she would later want to pursue. Kara decided to go to Fanshawe to study early childhood education allowing her to realize her passion for children. Kara is currently the director for Oak Park Cooperative Children's centre in London. She is grateful for her time at Fanshawe as it allowed her to learn about herself and the skills needed to be successful in early childhood education.
Tara
Tara graduated from Fanshawe College in 2008. She was drawn to Fanshawe because of their interior design co-op program. It was extremely significant that Tara was able to learn while gaining a feel for interior design. This co-op opportunity made it easy for Tara to realize that interior design is her passion and how she must work hard for what she wants. Tara currently lives in Toronto and has worked as a freelance interior designer for 11 years.