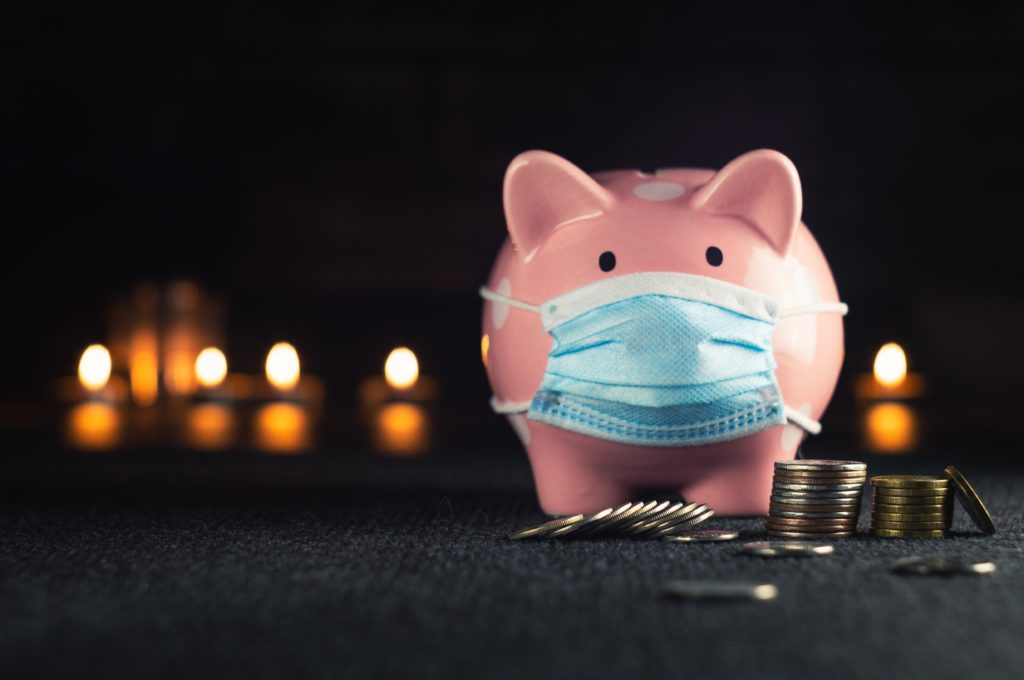 Looking for extra support with financing your tuition? Check out CIBC for their awesome student products and lines of credit, designed to help you crush it at school.
Most of us can agree that finding the best strategies to finance tuition, rent and supplementary fees like textbooks and transit expenses is difficult at best. But, the University of British Columbia (UBC) Vancouver and Okanagan campuses get it. They offer several scholarships, grants, and other financial aid resources to help you get through it while focusing on your studies.
Top Scholarships at UBC Vancouver and Okanagan
Presidential Scholars Awards
Known as one of the most prestigious awards to Canadian citizens or permanent residents, the Presidential Scholars Awards had approximately 1,750 eligible candidates from UBC Okanagan, and 10,000 applicants from UBC Vancouver were evaluated based on academic achievements and leadership experiences. The Presidential Scholars Awards include a one-time award worth approximately CAD$5,000 and renewable awards of CAD$40,000 for students of UBC Okanagan and CAD$80,000 for students of UBC Vancouver. Under the contract, the renewable awards are payable over four years of undergraduate studies.
If you are interested, check out this website for more information!
Schulich Leader Scholarships
STEM fields are booming (Science, Technology, Engineering, and Mathematics). Both UBC Vancouver and Okanagan offer exceptional STEM programs under its Faculty of Engineering, Science, Applied Science, and more! The Schulich Leader Scholarships recognize talented students across Canada who demonstrate potential in reaching new boundaries in the pursuit of science and technology. If you're an engineering student, a CAD$100,000 scholarship could be yours for up to four years. If you're not studying engineering, you might be looking at an CAD $80,000 scholarship.
Loran Awards
Under the Loran (Long-Range Aid to Navigation) Awards, academic performance is only one indicator of leadership. To the Loran administration, personal values of grit, integrity, and personal autonomy go a long way. The scholarship can offer up to $100,000 over four years. Alongside the rigorous selection process, you must present leadership experiences that have greatly created a positive impact on Canada's community. To understand the extent of the award's competitiveness, during 2020, only 36 Loran scholars were selected amongst 5,194 applicants.
Check out the official website for more deets.
Musqueam First Nations Scholarship
UBC Vancouver is located on the traditional, ancestral, and unceded territory of the Musqueam People, while UBC Okanagan sits on the lands of the Sylix Okanagan People. One of the ways UBC acknowledges its strong relationship with Indigenous groups, such as the Musqueam First Nation, is to offer a community-based scholarship that will raise overall educational awareness on the Indigenous communities and support their undergraduate, post-baccalaureate, and graduate studies. With recipients being selected based on their openness to learn and benefit the greater community, the award is valued at up to $5,500 annually, renewable for up to four years.
More information on the website over here.
Top Financial Aid Resources For Domestic Students
If you are an incoming or current university student facing financial distress, UBC Vancouver and Okanagan campus offer resources for financial aid- either funded by the educational institution of the government of Canada. The main difference between a bursary and a loan is that a bursary is non-repayable, while loans are repayable and subject to interest rates.
University Of British Columbia Bursary Program
While following the framework provided by StudentAid BC, the UBC Bursary Program is designed to help domestic students pay for education fees and living costs. In order to receive the designated amount of funding, the UBC bursary team is subjected to financial assessments, such as determining family income, for eligible British Columbia students.
If you are interested, check out this website.
Repayable Funding-Student Loans
If you're an undergraduate student completing both winter and summer sessions, the Government of Canada might have your back. They award Loans based on your family income and education fees, including textbook costs and living expenses. If you're concerned over loan applications, do not hesitate to receive financial advice from Student Services.
Non-Repayable Funding- Student Grants
Student grants are also offered for full-time and part-time if you're an eligible Canadian student. Basically, the Government of Canada will determine the appropriate grants and amount of financial aid. For the 2021 school year, if you're an eligible full-time student you can receive a maximum of CAD$6,000 of financial aid; on the other hand. If you're a part-time student, you can anticipate up to CAD$36,000.
Student Banking with CIBC
As a first year student at the University of British Columbia, every dollar counts. Why waste money on unnecessary banking fees, or time spent trying to find a banking centre close to campus for your banking needs? That just wouldn't make any cents (see what we did there?).
When it comes to student banking, you probably want something that can not only offer exclusive student perks and benefits, but that's also close and convenient. Plus, having an ATM close to you will definitely come in handy before you head out for a night on the town.
So, where are the closest CIBC banking centres and ATMs on the University of British Columbia Vancouver campus?
Check out the CIBC Boulevard Banking Centre located at 5796 University Blvd on the Endowment Lands, or ATMs located in the Walter Gage Residence, and in the David Lam Sauder School of Business.
Before making an appointment with a financial advisor to discuss your banking needs, have a peek at some of the great products and student lines of credit available to you. Plus as an eligible student, when you open a CIBC student product you'll also receive an automatic entry into Full Ride for a chance to win $35,000◊◊ towards tuition, and double your entries in Canada's Luckiest Student.
◊◊ NO PURCHASE NECESSARY. Open January 1st, 2021 to December 31st, 2021 to legal residents of Canada who are sixteen (16) years of age or older and are current students of an accredited Canadian university, college or secondary school. One (1) Grand Prize available to be won consisting of: one (1) cheque for $8,750 made payable to the winner; one (1) 1-year GIC for $8,750 opened in the winner's name; one (1) 2-year GIC for $8,750 opened in the winner's name, and one (1) 3-year GIC for $8,750 opened in the winner's name. Odds of winning depend on number of eligible entries received. Math skill testing question required. Full Contest Rules.