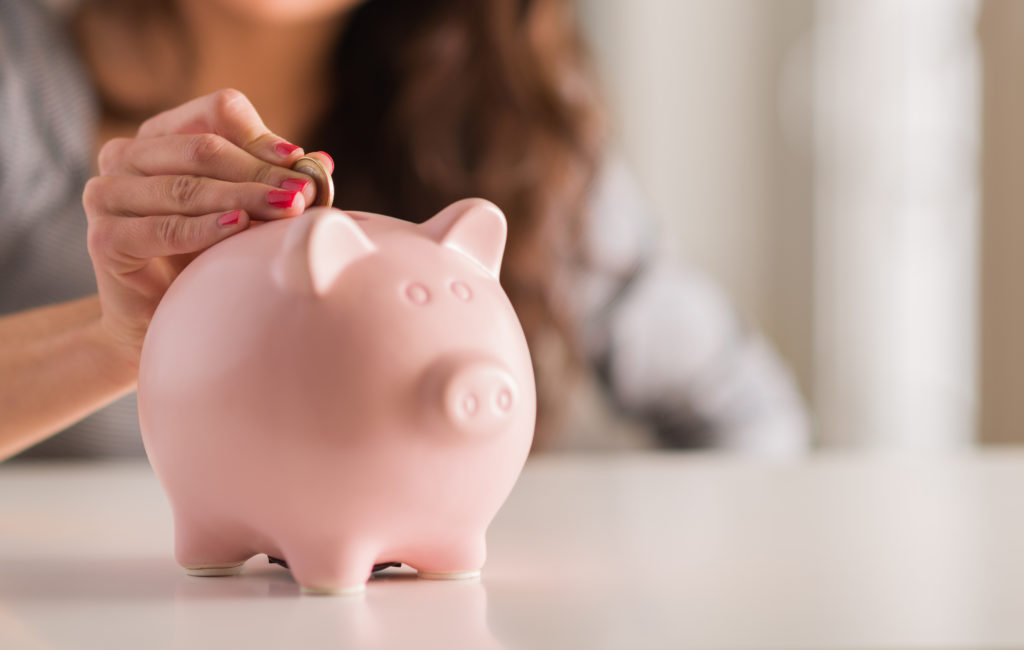 Looking for extra support with financing your tuition? Check out CIBC for their awesome student products and lines of credit, designed to help you crush it at school.
Most of us can agree that finding the best strategies to finance tuition, rent and supplementary fees like textbooks and transit expenses is difficult at best. At the University of Manitoba, they get it. In fact, the university offers several scholarships, grants, and other financial aid resources to help you get through it while focusing on your studies.
Here just some of the opportunities to keep in mind:
Entrance Scholarships
Like most universities, the University of Manitoba offers entrance scholarships to attract and reward high-performing students.
Here's what you can expect to receive based on your academic standing.
The entrance scholarship which is you get depending on your Average in Gr 12 of high school (for international students, courses need to be approved by UofM)
Value:
95% or higher = $3000
90% or higher = $2000
85% or higher = $1000
There's also the President's Scholar which is valued at $1,000 every year.
Requirements:
Earn a 95% grade average in Grade 12 of high school
Maintain a 4.0 GPA every year throughout your undergraduate career to continue renewing this award
Be a full time student (24 credit hrs)
Chloe Patricia Jean Bushie Memorial Scholarship
If you are of First Nation Treaty status and enrolled at the University of Manitoba, this one might be for you! Basically, you'll need to achieve a minimum degree point average of 2.5 while showcasing your involvement in the Indigenous culture of your community.
This scholarship is available to students of any year and any faculty. So as a first-year student, that applies to you!
Learn more about the scholarship, application process, and deadlines on the University of Manitoba website.
Clarence Elliot Fellowship
Value: Awarded at max $10,000
This is a great one to keep in mind if you are considering a career that requires a Master's or Doctoral degree. As a first-year student, you'll want to keep your options and doors as open as possible, which may mean starting your first year off with volunteer work and strong grades. That way, you're all set up for a promising graduate career.
Requirements (You must be enrolled full time in one of the following masters or doctoral programs):
Agriculture economics
Architecture
City planning
Economics
Statistics
Business administrator
For more information on the types of scholarships available to you, check out the scholarships page on the university's website.
And if you're serious about pursuing higher education after you graduate, you should also check out the professional and education lines of credit that CIBC offers to eligible students!
Student Banking with CIBC
As a first-year student, every dollar counts. Why waste money on unnecessary banking fees, or time spent trying to find a banking center close to campus for your banking needs? That just wouldn't make any cents (see what we did there?).
When it comes to student banking, you probably want something that can not only offer exclusive student perks and benefits, but that's also close and convenient. Plus, having an ATM close to you will definitely come in handy before you head out for a night on the town.
So, where are the closest CIBC banking centers and ATMs on the University of Manitoba campus?
Check out the CIBC Richmond Square Banking Centre located at the Fort Richmond Square Banking Centre just steps from campus, and any of the single ATMs located in the Armes Building, Fletcher Argue Building, Frank Kennedy Centre, Brodie Centre*, and three in the University Centre.
Before making an appointment with a financial advisor to discuss your banking needs, have a peek at some of the great products and student lines of credit available to you. Plus as an eligible student, when you open a CIBC student product you'll also receive an automatic entry into Full Ride for a chance to win $35,000◊◊ towards tuition, and double your entries in Canada's Luckiest Student.
Resources For Financial Aid And Awards
Need to chat about your financial needs with someone?
Feel free to speak with someone on campus that is equipped with answers and guidance surrounding your personal finances.
Here are the details:
Location

Room 422 University Centre
65 Chancellor's Circle

University of Manitoba (Fort Garry campus)
Email: awards@umanitoba.ca
Phone number: 204-474-9531
*The Brodie Center is currently closed to the public. Stay tuned, because we'll update this guide with more information on the location once it opens.
◊◊ NO PURCHASE NECESSARY. Open January 1st, 2021 to December 31st, 2021 to legal residents of Canada who are sixteen (16) years of age or older and are current students of an accredited Canadian university, college or secondary school. One (1) Grand Prize available to be won consisting of: one (1) cheque for $8,750 made payable to the winner; one (1) 1-year GIC for $8,750 opened in the winner's name; one (1) 2-year GIC for $8,750 opened in the winner's name, and one (1) 3-year GIC for $8,750 opened in the winner's name. Odds of winning depend on number of eligible entries received. Math skill testing question required. Full Contest Rules.