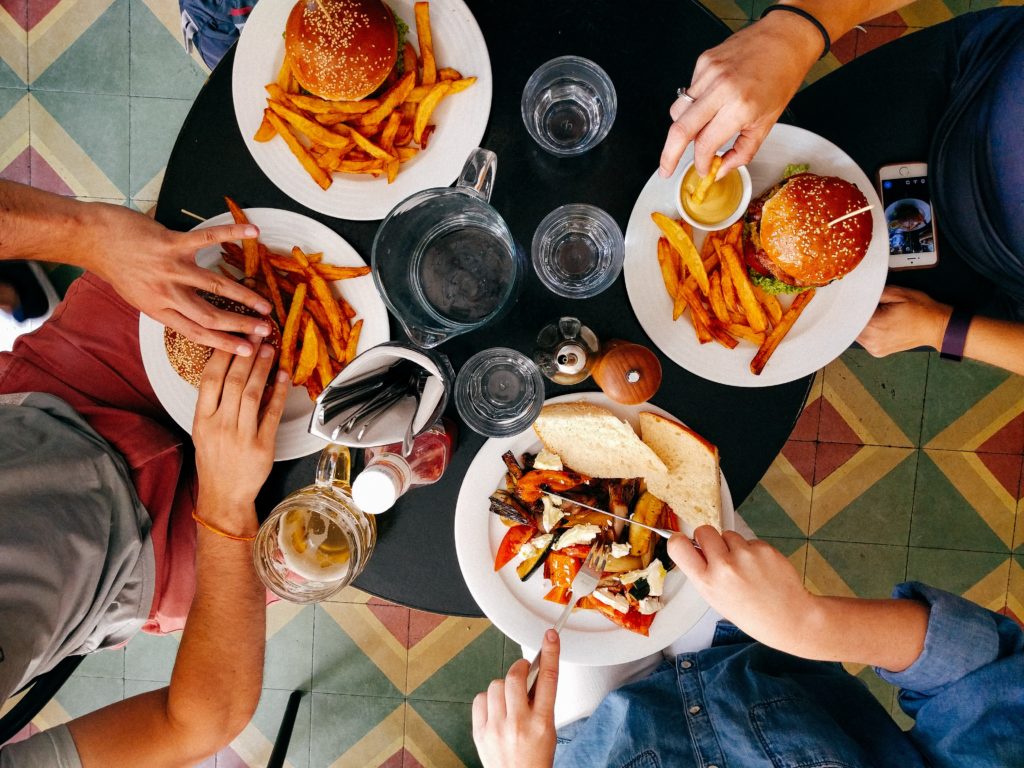 Are you studying at the University of British Columbia (UBC)? Great choice! There are tons of things to explore within Vancouver and on a student budget. UBC Vancouver is the perfect place for individuals seeking new adventures and a once-in-a-lifetime experience from spectacular views to endless opportunities. When you have a chance and it is safe to do so, start checking off things from this list!
NOTE: Restrictions caused by COVID-19 may impact the following.
Participate In Imagine Day
Unlike a traditional class day, UBC replaces the first day of classes with Imagine Day – a back-to-school event where you get the opportunity to meet new people, learn club and volunteer opportunities, network with professors, and join the famous Pep Rally. Through participating in activities with students from the same faculty, first-year students have the chance to learn about the academic expectations and environment of their faculty. After the first year, apply to be an Imagine Day orientation leader to relive the memories!
If you are interested, check out this website for more information!
Take Pictures With Friends At Wreck Beach
Embarking on the steep staircases of Trail 6? Get ready to immerse yourself in Wreck Beach's spectacular views, wherein the juxtaposition of mountains and seas aligns. Located in West Vancouver and adjacent to UBC's campus, the 7.8 km beach is a must-see across everyone's Instagram feeds.

Eat The Famous Marbelous Cookie From Blue Chip Cafe
Home to the best chocolate chip cookies on campus, Blue Chip Cafe has served several students' study sessions with an endless array of caffeinated drinks and sweet desserts. Their Marbelous Cookie, also known as the Triple Chocolate Cookie, consists of dark chocolate topped with white chocolate that fuses in perfection.
Study At The Rindington Room During Finals Seasons
Located at the Irving K. Barber Learning Centre, the Ridington Room is famous for being known as the "Harry Potter" room due to the decorated paintings of previous UBC presidents. With high ceilings, wondrous views, and a quiet atmosphere, the Ridington Room is perfect for those in need of a study ambiance to cram for an exam!
Watch A Hockey Game At UBC Thunderbird Sports Centre
With several UBC students being avid hockey fans, there's always a crowd to cheer for every hockey game. The UBC Doug Mitchell Thunderbird Sports Centre hosts various hockey games for the UBC Thunderbird varsity teams. Where the athletes control the game, every hockey game is unpredictable and filled with thrills and surprises.
If you are interested, check out this website for more information!
Catch A Sunset At UBC Rose Garden
Filled with expansive greenery, blooming flowers, and breathtaking Vancouver views, UBC's Rose Garden is a famous destination for graduation photos and wedding ceremonies. Beside the Rose Garden is the Sage restaurant, which offers modern, elegant West Coast cuisine alongside spectacular ocean views.
Attend The Annual Campus-Wide Snowball Fight
The month of January can be cold, chilly, and sometimes unbearable, but this does not mean it cannot be fun. UBC hosts an annual campus-wide snowball that attracts over 1,000 students to participate in an ultimate battle. What is more of a perfect way to take a break from studies?
Stroll Along Streets Of Cherry Blossoms During Spring
Spring is the time to walk around UBC streets to immerse the fields of pink. Imagine yourself strolling along streets of cherry blossoms as you walk in between classes! Make sure to stop by to take endless photos with your friends.
Learn More About Vancouver's Culture At The Museum Of Anthropology
UBC Vancouver is located in the traditional, ancestral, and unceded lands of the Musqueam people. The Museum of Anthropology, located inside the campus, offers a collective of over 9,000 archaeological evidence and global artifacts linked to the First Nations peoples and other cultures that heavily contributed to Canada's cultural identity and economy.
If you are interested, check out this website for more information!
Experience Living At One Of The UBC Residences
UBC offers several residential dormitories for first-year and upper-year students. A few of the most notable buildings include Orchard Commons, Exchange, and Marine Drive. The dormitories provide an amazing nurturing environment to build new relationships, foster personal development and live close to your classrooms. With accessible gyms, study spaces, and dining halls, dormitories can ease students' transition to university life.
If you are interested, check out this website for more information!