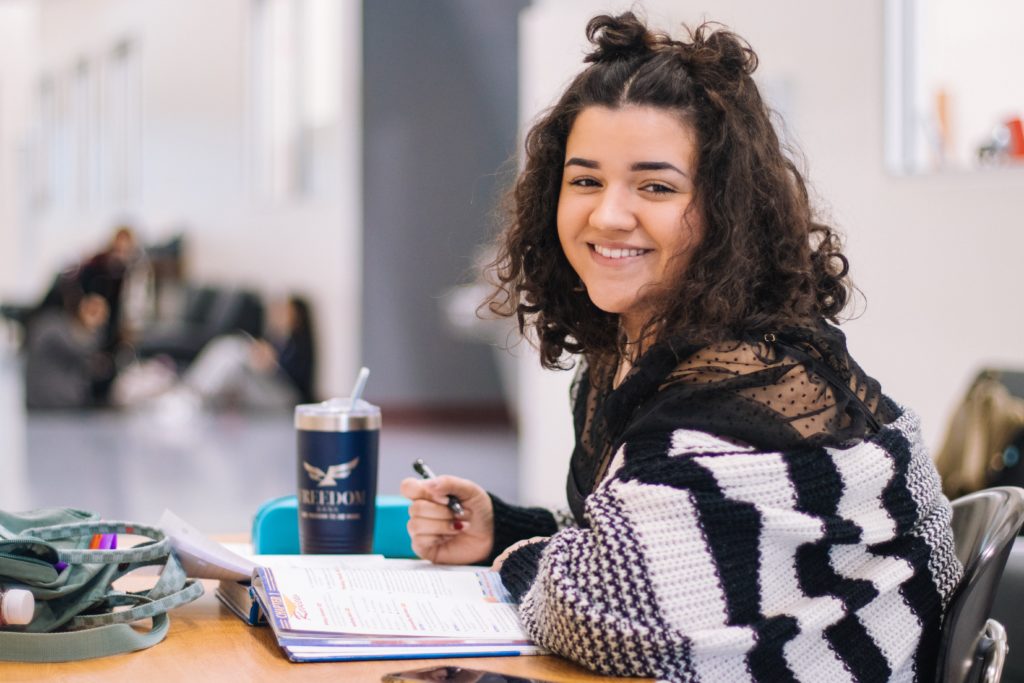 Are you wondering what you need for your first day of classes? Excited to move into your residence but not sure what to bring? From student services to textbooks and everything in between, we've got you covered. Here's what you'll need to know to survive frosh week (and the rest of the year)!
Campus Housing
There are 4 residence buildings on the University of Manitoba campus, and regardless of which one you're living in, there are some essentials we definitely recommend bringing along!
Foam mattress topper
Mini fridge
Shower shoes (for shared bathrooms)
Microwave
Twin size extra long bed sheets
U of M Residence Life has a list by building that can be found here.
School Supplies
As far as school supplies go, you'll definitely need to purchase a good quality laptop. You'll also likely need a pair of headphones, enough notebooks for the number of classes you're taking, lots of pens or pencils, textbooks, and depending on the faculty you're in, you may also need materials such as a lab coat, lab goggles, a calculator, etc. Everything you need can be found on campus at the Fort Garry U of M Bookstore!
School Swag
You'll probably notice lots of students on campus during frosh week wearing U of M branded hoodies or other clothing items, and these can all be purchased at the bookstore too! They often have 25% off sales on Bisons gear, so keep an eye out for those!
Since we're in Manitoba, the winters can be pretty chilly. We recommend purchasing or bringing along a good quality winter jacket, toque, mittens, winter boots, and scarf to keep yourself nice and warm during our 7 month winter period.
Student Services
As far as student services go, the University of Manitoba Students' Union has you covered! UMSU has a very good Health & Dental plan that you are automatically opted into if you're a full-time student. If you have other health insurance under your family plan, then you're free to opt-out. But for those who don't, this is a very good health plan for an affordable price that will cover everything from physiotherapy, to chiropractor visits, dental work, eye care, regular doctor visits, most prescription medications, and more.
UMSU also has an agreement with the City of Winnipeg and Winnipeg Transit to offer an affordable bus pass to students for a discounted price called the UPASS. We are looking to relaunch this program post-pandemic, so definitely keep an eye out for it if you need bus transportation within the city!
Frosh Fest
Usually UMSU hosts a large event in the fall known as Frosh Fest. This is different every year, but is always a huge event and a huge hit with students! We're looking into ways to organize something fun and exciting, but still safe for everyone this year, so be on the lookout for campus events advertised by the Student Union!
UMSU also is proud to support over 206 student clubs and 28 student associations on the U of M campuses, and these are such amazing ways to get involved and meet like-minded students within the U of M community. There truly is something for everyone, so be sure to check out the list of clubs on the UMSU website.
Environmental Initiatives
U of M is very focused on sustainability on campus, and the student union supports this 100%. From enforcing greener policies and banning the use of plastic straws and non-compostable cutlery within student union businesses, we recommend everyone help support environmentally friendly options by bringing reusable containers and water bottles to campus!
Speaking of student Union businesses, UMSU runs many on the Fort Garry campus that we encourage students to support because the money goes straight back into the union and is then spent on students. Some UMSU businesses you'll find on-campus include:
The Hub Social Club
IQ's Café and Billiards
Degrees Diner
GPA's Convenience Store
UMCYCLE
UMFM Radio
There truly is something for everyone and we want to help you make the very most of your time on campus! Enjoy the summer, we look forward to meeting you all and seeing your bright and smiling faces in the fall.