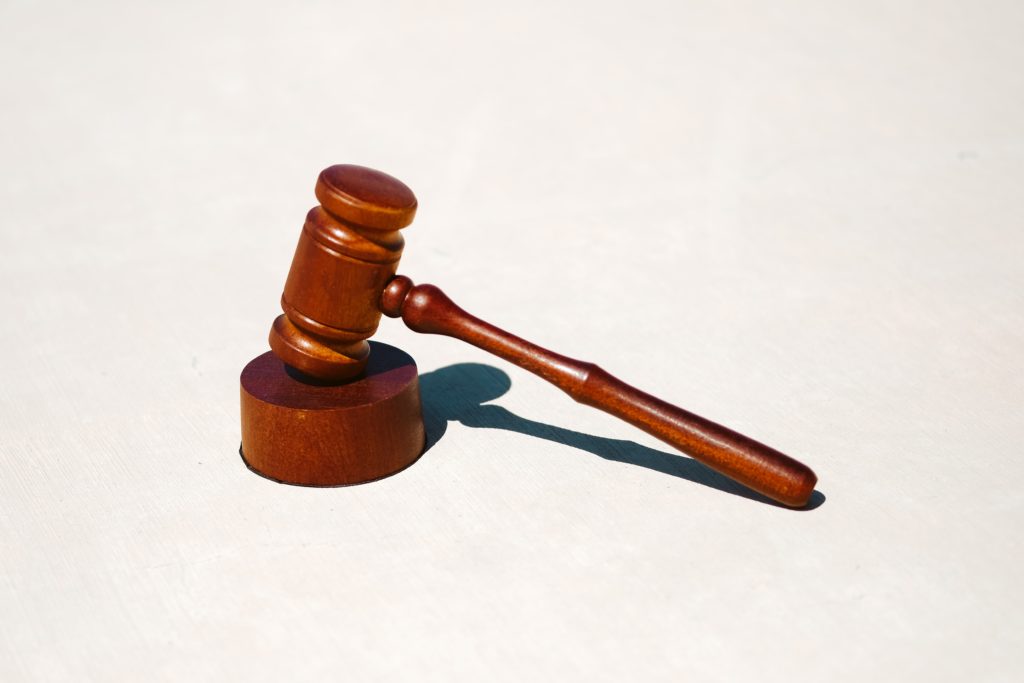 Are you hoping to become a lawyer in Canada? Here's what you need to know about finding the right law school.
Canada is home to 20 well-respected law schools that have helped shape and foster some successful Canadian lawyers. So as you could imagine, the applicant pool can be highly competitive. Here is everything you need to know about choosing a law school in Canada, so you can prepare to apply.

What location works best for you?
Whether you studied law in your undergrad or something completely different, there are always knowledge gaps to fill when it comes to learning about law school in Canada. Here is a glimpse of Canada's top options:
TORONTO, ON: University of Toronto Faculty of Law
Hands down, the University of Toronto Faculty of Law is one of the best and most difficult law schools to break into. The school and faculty focus on creating a genuine intellectual community to help foster a critical understanding of our regulating legal systems. The student body and staff are committed to justice, learning, and diversity.
CALGARY, AB: University of Calgary Faculty of Law
The Calgary Curriculum at the University of Calgary places its Faculty of Law program at the forefront of innovation in North American legal education. You'll develop a deep theoretical understanding of the law and legal principles that shape our world today.
HALIFAX, NS: Dalhousie University Schulich School of Law
At Dalhousie University, the Schulich School of Law contains one of the most comprehensive legal educations in North America. You'll have the opportunity to join a tight-knit community where you can make professional and personal connections with friends, faculty, and alumni.
TORONTO, ON: Lincoln Alexander School of Law at Ryerson University
Located in Canada's largest urban area and financial center, Ryerson Law offers learning and education experience relevant to the workplace, setting you up for a successful career in law. The faculty's four main pillars include innovation and entrepreneurship; increasing access to legal services and legal education; academic grounding; and diversity, equity, and inclusion.
WINNIPEG, MB: University of Manitoba Faculty of Law
Since 1885, the University of Manitoba has taught legal education and is currently home to approximately 30,000 full-time students, 18 faculties and schools, as well as many graduate programs.
MONTRÉAL: McGill University Faculty of Law
McGill University's Faculty of Law is the oldest in Canada, and it is located in the heart of Montreal, Quebec. As a driving force in legal education and scholarship, McGill's graduates include Supreme Court justices and Canadian Prime Ministers.
TORONTO, ON: Osgoode Hall Law School, York University
As the oldest law school in Ontario, Osgoode Hall Law School offers a diverse and forward-looking curriculum that can prepare you for a variety of careers in law. Also, a degree from Osgoode Hall Law School is an internationally recognized credential that can lead to a profession in legal services, government, public service, non-governmental organizations, academia, and business.
KINGSTON, ON: Queen's University Faculty of Law
Located in Kingston, ON (midway between Montreal and Toronto), Queen's University Faculty of Law offers a gorgeous environment to enjoy while earning a law degree from one of Canada's leading universities.
SASKATOON, ON: University of Saskatchewan College of Law
Located in Saskatoon, a modern prairie city, the University of Saskatchewan College of Law offers an important balance of education, economics, and culture. Alumni have gone on to become distinguished judges of courts at all levels.
VICTORIA, BC: University of Victoria Faculty of Law
The Faculty of Law at the University of Victoria holds a great reputation as an innovator among Canadian law schools. In fact, its national reputation for excellence has been developed by a first-class faculty and diverse student body. It is also known for its experiential learning opportunities.
LONDON, ON: Western University Law
As one of Canada's top research-intensive universities, Western University prides itself on delivering an exemplary learning experience that challenges students to meet a higher standard. Additionally, the program's emphasis on business law in the global environment sets it apart from other Canadian law schools.
WINDSOR, ON: University of Windsor Faculty of Law
Over five decades, the University of Windsor Faculty of Law earned a high distinction among law schools due to its focus on access to justice, experiential and clinical learning, community service, and transnational law.
Let's talk money.
The price of law school in Canada is on the rise. Depending on the law school you attend, tuition costs can be between $7,000 and $34,000 a year. On top of this, you'll have to consider the school's location, lifestyles, housing/rent payments, and any other daily expenses. As a result, this can add an extra $10,000 – $20,000 per academic year.
Of course, there is always financial assistance available. From federal government-sponsored loan programs to private scholarships, whether you're a domestic or international student there are plenty of financial resources at your disposal.
There are limited law schools in Canada, so the admissions process can be highly competitive. If you dream of getting into law school, then you cannot slack off during your undergraduate degree, "wing" your LSAT, and expect to have your choice of law schools. It takes a ton of hard work to earn that acceptance.
What are some of the ways that I can apply my law degree after graduating from law school?
There is a lot you can do with an education in law. For example:
Private Practice – In a private practice, you might be working at a large law firm or you may be simply working alone in a small space. When you're a lawyer working at a large firm, you may specialize in an area of law such as real estate law. However, if you work alone you may choose to practice general law in order to gather a broader range of clients.
In-House Counsel – You'll handle a wide range of issues affecting a company by accepting an offer from a corporation's law department. You will often deal with policy, employment, tax, and regulatory matters.
Government – You can alternatively work for a branch of the government. This could be at the federal, state, or city level. Ultimately, you'll represent the governing body that employs you. In most cases, you'd work at city hall.
Public Interest – If you choose to serve the public's interest, you'll likely find yourself practicing law through individual legal services and legal reformation. Additionally, you'll probably work in government agencies or nonprofit organizations such as charitable organizations, international organizations, or educational institutions.
Judicial Clerkships – Typically, this is a one-year research assignment where you work for a particular judge, or a group of judges, or an entire court. The role involves reading, listening to legal arguments, research, and writing about the issues.
The gist.
If you dream about receiving a law degree, be prepared to work hard. From the application process to the tuition costs, attending a law school in Canada is not for those who desire an easy pass. However, the experience is rewarding. A law degree can open many more career paths than you thought possible. If this is what you dream about, then you better get studying!