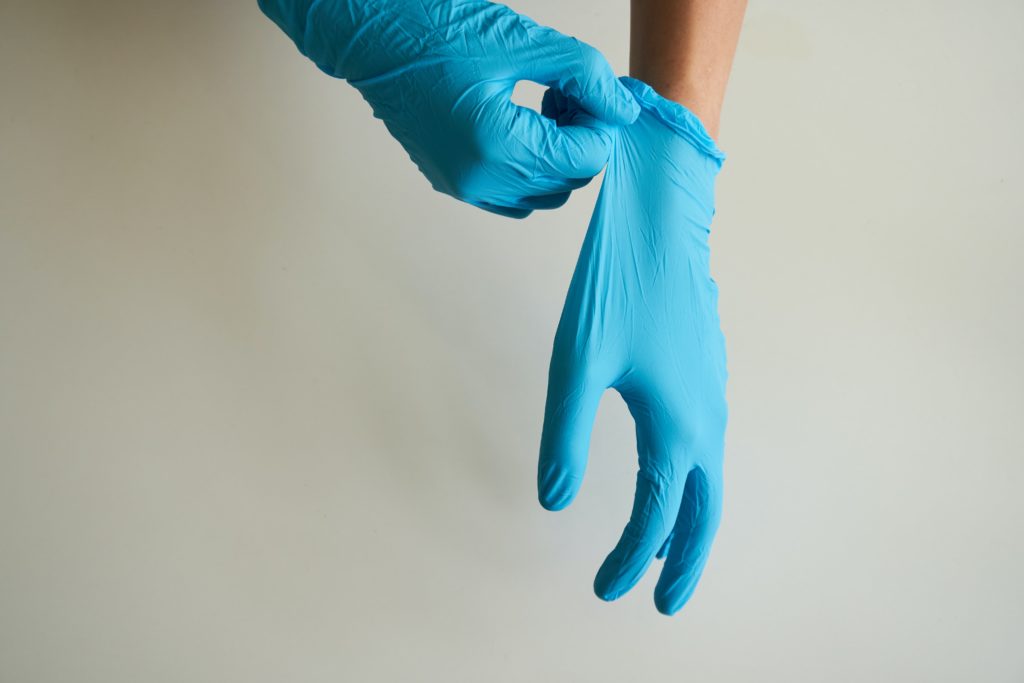 Are you interested in attending medical school? Here's everything you need to know about choosing the right option in Canada!
On top of the many lessons we could learn from COVID-19, one thing is for certain. That is, the importance of well-equipped medical staff around the world. Whether you are a domestic or international student seeking higher education in Canada, there are many options to explore within the field. Plus, some Canadian universities are leaders in medical research which puts them at a higher ranking compared to other institutions globally.
If you feel that Medical School in Canada is the path for you, keep reading!
What location works best for you?
When weighing up your options, there are a few things you'll want to think about: How does the location of the university fit with or impact my lifestyle? Will I be able to financially support myself in this location? What do I gain from studying in this location?
To get the ball rolling, here's a shortlist of Canada's top-rated universities.
TORONTO, ON: University of Toronto
Students come from all over the world to enroll in the University of Toronto's world-renowned Faculty of Medicine.
The University of Toronto's Faculty of Medicine is connected with top-notch hospitals and is a leader in medical advancements and research. Not only can that help set you apart from competing candidates post-graduation, but it also gives you an opportunity to get hands-on experience at some of the best medical institutions the country has to offer.

During your time in the Faculty of Medicine, you'll participate in a clerkship program, which is an integrated learning experience that will help you develop the necessary skills, knowledge, and professional attitude you'll need as a healthcare professional. That means you'll learn how to care for patients efficiently, effectively, and with compassion.
MONTRÉAL, QC: McGill University
As one of the first established medical faculties in Canada, McGill University remains one of the top medical schools in the country. So, if you want to receive training in multiple fields of medical and health sciences, you can definitely get that at McGill.
The school offers research opportunities through the faculty's research institutes (e.g. the Artificial Cell and Organs Research, among others). In fact, McGill is known for its leadership in research, especially when it comes to age-related medical problems. Sound like something you'd be interested in exploring? You could consider McGill as an option.
VANCOUVER, BC: University of British Columbia (UBC)
The University of British Columbia is up there too when it comes to their medical program. The Faculty of Medicine comprises twenty-three research centers and institutes, three schools, and nineteen departments. By choosing UBC, you'll receive a top-notch education in various fields of medicine. Plus, you'll get training in all levels: rural, urban, community, and remote areas.
KINGSTON, ON: Queen's University
The School of Medicine at Queen's University is another great option ranked one of the top in the world. At the undergraduate and postgraduate levels, there are many programs to choose from. It offers a large research department that focuses on the health of populations, as well as applied clinical, basic biomedical, and health services.
EDMONTON, AB: University of Alberta
Next up, we've got the University of Alberta. Discover fantastic research opportunities while taking an undergraduate, graduate, or postgraduate program in the medical field. The University of Alberta offers an innovative curriculum that emphasizes social accountability.
Let's talk money.
Post-secondary education is expensive. For Canadian students, tuition for medical schools in Canada can cost anywhere between $6,000 and $20,000 a year. For international students, this number can be much higher (approximately $21,000 – $100,000 a year).
In addition to tuition costs, there are extra fees to consider. For example, application fees in Canada can range from $70 to $345, depending on where you choose to apply. Also, there may be attached costs such as Ontario's $220 one-time fee to use the Ontario Medical School Application Service (OMSAS) portal. Then there is the MCAT ($315 USD) and CASPer ($50) to consider.
Approximately 3,000 students enter Canada's medical schools every year. Unfortunately, the costs of practicing medicine can be difficult to manage on one's own. According to the Association of Faculties of Medicine in Canada, the median debt for medical school graduates is $100,000. Additionally, 41% of these students report a debt of $120,000 or more.
It is no surprise that students require loans to pay their way through school.
So, it is important to research interest payments so you are aware of how much more you will need to pay back over time. Debt will be tough to avoid entirely, but at least you can be prepared for how to best manage it.
Also, it's a good idea to seek out scholarships and bursary opportunities to pay for tuition costs. You may still require a loan, but perhaps it will be a lower amount.
What's it like to get a medical position post-graduation in Canada?
What jobs can you obtain after attending medical school in Canada? Well, this can vary based on your chosen focus. Start narrowing down your options with this list:
Practising Physician – Go through the CaRMS application process to match with a residency program.
Family Medicine – The most popular specialization for Canadian medical students.
General Pathology – Laboratory specialists who work with clinical physicians.
Pediatricians – Representing a large field of patients (children).
Occupational Medicine – Preventing health problems that are caused by poor working conditions.
Dermatology – Handling a variety of disorders revolving around skin, hair, nails, and mouth.
Cardiothoracic Surgery – Involves surgeries of the heart, vessels, and pericardium.
Anesthesiology – Increasingly necessary for surgical procedures.
Neurology – Either in an academic or clinical setting.
Rehabilitative Medicine (Sports Medicine) – Enhance and restore functional abilities with physically-based rehabilitation and recovery.
Geriatric Medicine – Focus on the healthcare of the aging population.
Rheumatology – Treating autoimmune diseases as well as diseases pertaining to the skeleton, muscles, and joints.
Pharmacology (Toxicology) – Studying drugs and their origins.
Hematology – Treating and preventing diseases of the blood.
Gynecology – Specializing in women's health, specifically with the reproductive system.
There are many more career prospects after medical school. So, if these options aren't really your thing, we recommend doing some research and speaking with professionals in the field. You'll get a greater sense of your ideal direction which will help you choose an option for medical school.
The gist.
When choosing the right school, there are a lot of things to consider. The good news is that a lot of the programs that are offered in Canada are recognized as leaders across the globe. So either way, you'll be receiving fantastic training and education to help you become prepared for the next generation of medical staff. So when you are making a decision, just try to be mindful of any additional costs and interest fees since you'll want to ensure that you are set up for success.
Goodluck, you're going to do great things!