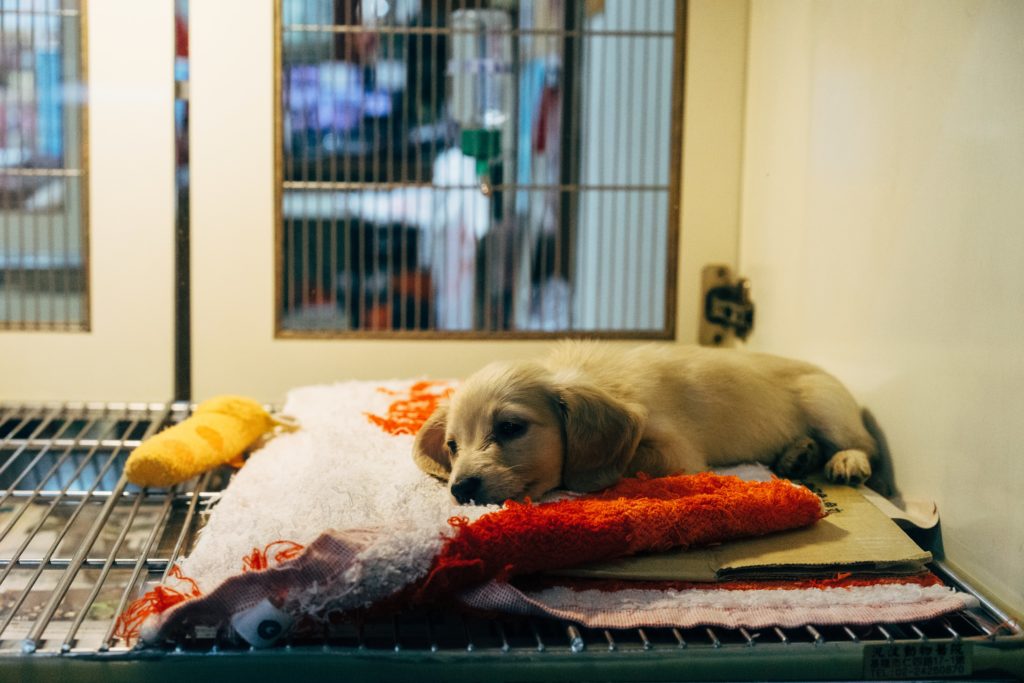 Do you love animals so much that you're considering a career as a Veterinarian? The University of Guelph could be the school for you!
Ranked 7th in the world, 3rd in North America, and 1st in Canada, The University of Guelph offers a promising degree program: Doctor of Veterinary Medicine (D.V.M.) at the Ontario Veterinary College (OVC). The OVC is accredited by the Canadian and American Veterinary Medical Association and the Royal College of Veterinary Surgeons of Britain. You can take it during both the Fall and Winter semesters, and it usually takes about four years to complete. But once you've got your D.V.M, you're (almost) ready to practice veterinary medicine! To make it official, you'll need to complete The North American Veterinary Licensing Examination (NAVLE).
How do I become a Veternarian in Canada?
Veterinarians are doctors of animal health, which means you'll have to undergo lots of rigorous training before you start practicing! The work can range from inspection, care, and treatment of livestock to household pets. All Veterinarians have to complete at least six years of university training and hold a license to provide both medical and surgical care.
We know that sifting through admission requirements can feel like a daunting and overwhelming experience. So, we're here to breakdown the selection process and curriculum to make sure you've got everything you need to succeed.
Remember: Always check the university website for specific deadlines to ensure you submit your documentation on time.
How do I get into the D.V.M program?
The selection process for undergraduate applicants in Canada involves both academic and non-academic requirements. Prior to applying to the D.V.M. program, you'll need to complete at least two years of an undergraduate degree including eight compulsory courses with a minimum 75% to be considered.
Prerequisite Courses
2 Biological Sciences
1 Cell Biology
Genetics
Biochemistry
Statistics
2 Humanities/social sciences
To boost your odds of being selected, you'll probably want to provide a log of hours you've worked (either voluntary or paid) in placements such as clinics, laboratories, animal shelters, or other related settings where you're under the supervision of a veterinarian. You'll need to provide three referee assessments; two references must be from the licensed veterinarians that oversaw your direct animal experience. Keep in mind that your references should be individuals who know you in a professional and supervisory context, and can speak to your experience.
The final step in the selection process is an interview. The OVC admissions committee reviews and selects the top applicants. If you are selected, they will invite you to a formal interview before admission decisions are made.
What does the curriculum look like?
Each year, you'll complete a combination of theoretical courses and practical learning. Academics are broken up into three specific streams each year: Professional Values Stream, Fundamentals Stream, and Experiential/Clinical Stream.
During your third year of the program, you'll also complete a fourth stream of study where you can pick and choose various elective courses to broaden your learning. The final year of the program is largely spent gaining practical experience by completing rotations through different hospital services. You'll be asked to do a Veterinary Externship where you must choose one of the following areas of expertise: Equine, Food Animal, Rural Community Practice, or Small Animal. Throughout your placement, you'll be immersed in each phase of the animal's care, from admission, to discharge and follow-up.
What is the advantage to studying with OVC?
The OVC program prepares you for a promising career as a Veterinarian, as well as government service, teaching and research. During your studies, you'll have the opportunity to volunteer and work in clinics, hospitals and research centres, where you'll observe and practice veterinary medicine. Through practical experience, you'll use hands-on learning to become skilled in evaluating and treating the types of problems that you may encounter as a licensed veterinarian. The OVC is committed to ensuring you enter the workforce with the direct experiences you need to treat companion animals, equine, domestic farm animals and exotic species. Plus, you'll also have access to alumni mentoring, extracurricular activities and numerous clubs to support them and provide direction in achieving your career goals.
Considering other universities in Ontario? Check this out!