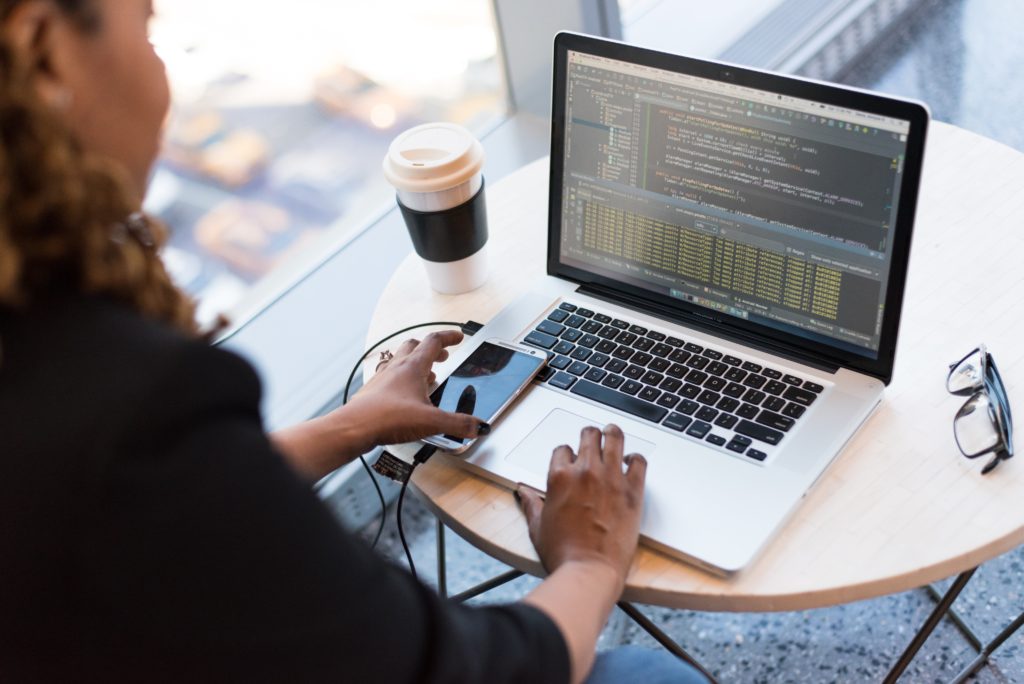 Considering a career in technology? British Columbia Institute of Technology (BCIT) might be the school for you!

It's no surprise that in today's digital world, the demand for professionals in STEM fields, technology, in particular, has never been higher. Though science, technology, engineering, and mathematics are not easy subjects to the average mind, they are essential to innovation and solving real-world dilemmas. And after the shit-storm that was 2020, society definitely needs help solving real-world dilemmas! Plus, studying aspects of STEM would give you a wide skill set including analysis, observation, and critical thinking which are essential to economic growth, health care, social progression, and more. Given its super high demand, studying technology may even put you at a lower risk of unemployment after your graduation.
Why is BCIT a leader in Tech Education?
In 2018, Georgia Straight's 23rd Annual Best of Vancouver awards named BCIT as the best school in Vancouver for Digital-Tech Education. That's probably because the school offers more than 40 different programs in Computing and Digital Arts, strong credentials, and a 96% employment rate for degree graduates.
What separates BCIT from the other leading institutions in the field, is that their applied learning model helps you gain practical knowledge and skills that are directly transferable to the workplace. Not only does the combination of textbook and hands-on learning make you more attractive to potential employers, but it also cultivates a more holistic perspective. That means you'll probably be more equipped to tackle complex problems. Employers love that!
What kinds of Tech-focused programs does BCIT offer?
Computer Hardware
Forensic Computing
Networking & Security
Software Development
Web Technologies
Check out the BCIT website for more info on IT programs (and jobs you can get with each degree).
What kinds of jobs can I get with a degree or diploma in Tech?
Data Scientist
Software Developer
Information Security Analyst
Computer Systems Analyst
Web Developer
Sales Engineer
Information Technology Manager
Computer Research Scientist
Network and Systems Administrator
Computer Support Specialist
How can I lock down a job in Tech after graduation?
Can you keep a secret? Here's a little inside scoop from someone that used to work in staffing!
Most people can agree that the Tech industry is booming. That's partially because many institutions are shifting towards digital solutions to their corporate needs. Why? Well, for accessibility reasons, cost-efficiency, environmental concerns, not to mention our growing reliance on our devices. The more dependent we become on our phones, the more corporations will see opportunity in digital advertising over traditional advertising (for just one example). Plus, with everyone staying at home these days, it arguably just makes sense!
However, when anything is "booming" that creates space for other business opportunities. If Tech professionals are in such high demand, how will companies find the talent they're looking for?
Folks, there are SO many staffing agencies out there specializing in every level of Tech work you can imagine. Yes, that includes entry level positions!
It may be worth your while to meet with a recruiter from a staffing agency specializing in tech, even if they're unsuccessful in placing you in your first job. Recruiters know the industry, they meet with Tech-professionals every day which means they understand the market, and they know what employers are looking for. They can give you great insights, advice, feedback and coaching to help you with your job search. Plus, they can even advocate for you in the face of their clients!

Considering other schools in British Columbia, check this out!