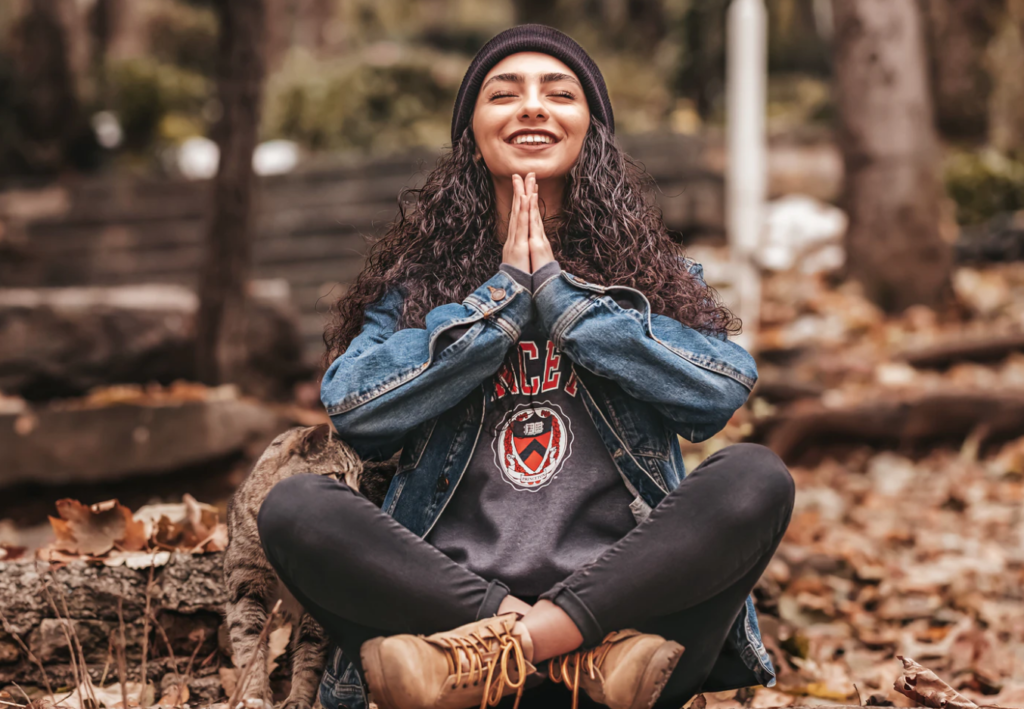 The stress of being a student can be overwhelming. It is important to take care of yourself and understand that everything will work out just fine, even when you feel completely stressed out. Mindfulness carries a sense of peace amidst the chaos. To restore your mind and spirit in a positive way. Mindfulness offers personal and professional benefits as well. It builds discipline and facilitates mental clarity, both of which can carry you further in life. The University of Toronto St. George campus wants you to participate in all the mindfulness initiatives they have to offer. Therefore, take a break from your hard work and do something that will make you feel a lot better.
Mindful Moments Sessions
Mindful Moments occur during the week on a regular basis and are drop-in. When you feel run down or gloomy, attend a mindfulness session. Mindful Moments will provide you with a sense of peace through meditative exercises. Restore a sense of calm and relieve your stress. High blood pressure will be lowered, and your body and mind will feel clear of all troubles. What's great about these sessions is, there's always one available at a time that you can just drop in, whether before or after class.
Nia Sessions
Nia is a movement session that engages your mind, body, and spirit. Dance, martial arts, and mindfulness are the foundations of these sessions. Nia emphasizes emotion and holistic fitness to get you feeling better mentally, physically, and emotionally. This is a really cool session to try out, and many students have recommended it. You can drop-in at your convenience and don't even have to stress about registration.
Aqua-Fit
Water can be a therapeutic measure when used for fitness and health. So check out Aqua-Fit. Buoyancy belts are provided in these deepwater sessions, which is reassuring to the mind as you engage in some fun water cardio. Splash your stresses away with Aqua-Fit and see the full schedules on the Hart House website. You can drop-in for these sessions as well!
Morning Yoga Flow
These sessions are great if you have a morning class and need to clear your mind before it begins. You will learn how to move fluidly from one posture to another, and experience some challenging sequences that positively build your flexibility and endurance. You will feel refreshed and invigorated afterward! These sessions are drop-ins and run in the morning.
Movin' Muscle sessions
If you want to de-stress with something that makes your muscles feel good, then maybe you should try a Movin' Muscle session. Movin' Muscle is designed to get you more familiar with muscle training during your cardio regimes. You'll be using small hand-held weights and put your muscles into some low impact action. You will feel so great afterward, and want to attend these sessions again and again! These sessions are offered on a drop-in basis.
Dance!
Dance your stress away with an end of the week Dance Party. You do not need to be a good dancer to join in on the fun. Latin, Urban, and K-pop tunes will be playing as you dance however you feel like dancing.
Centre For Mindfulness Studies
You can visit the Centre for Mindfulness Studies to educate and practice mindfulness at a whole new level. Professional programs in mindfulness are taught here, such as beginners on mindfulness, and how mindfulness can be used to reduce stress. You can also learn how to manage anxiety and depression with their more specific programming. Visit this excellent resource to begin your journey.
Meditate or practice Tai-Chi
Find these options at various locations throughout campus. These sessions are hosted in a non-spiritual manner unless otherwise indicated. Additionally, they are open to beginners or advance groups.
Mindful Eating
Explore how healthy eating can promote mindfulness by attending a session on Mindful Eating. These sessions combine practical knowledge of nutrition with relaxing, interactive exercises. A Registered Dietician will also be a major part of this experience, guiding students towards good nutrition and teaching them the importance of healthy food on physical health and academic success. Visit this excellent resource.
Joga
Try Joga, which will improve your mobility through dynamic stretching and breathing exercises to facilitate a stronger mind to body connection. Joga is a more athletic format of yoga where you'll be focusing on balance and flexibility. Breathing well is important to feeling well, too! Find a Joga session happening near you and check for schedule updates. 
Best of luck on your mindfulness journey. Are you looking for more University of Toronto resources? Check out Anxious, Stressed, or Sad? The University of Toronto Cares!