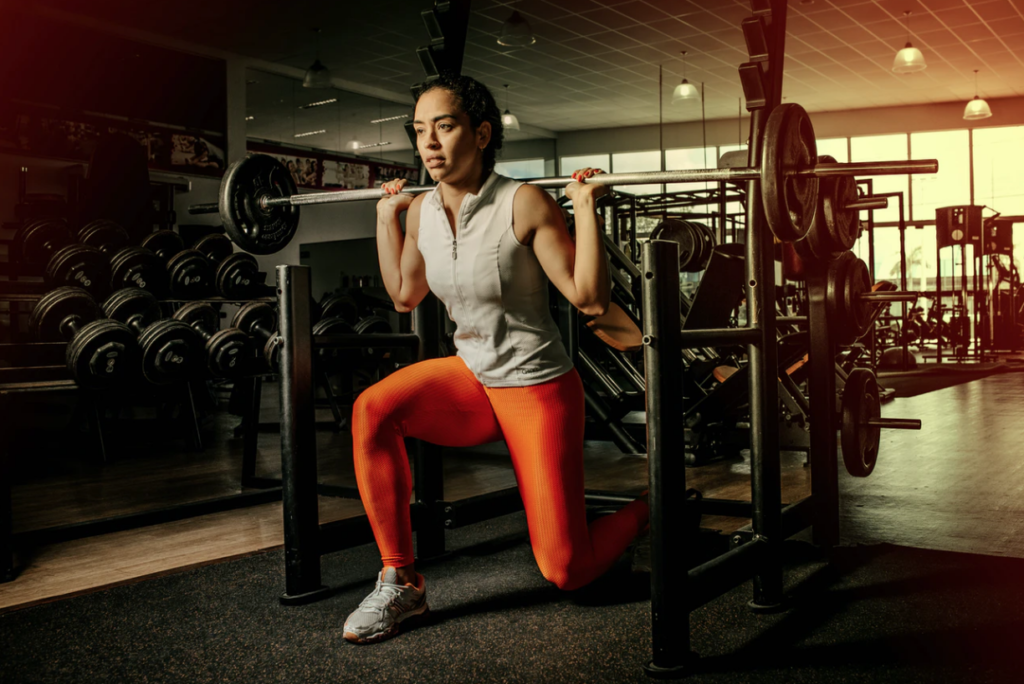 UTSG offers so many options when it comes to fitness. You can jump into a drop-in session, sign up for classes, or benefit from a personal trainer. Today, we'll be discussing ways to get shredded through advanced training methods on campus. These sessions are not for beginners, but for those looking for more of a challenge, or are advanced in their capabilities.
1) Interval Challenge
Firstly, these sessions are available on a drop-in basis. High-Intensity Interval Training, known as HIIT for short, will challenge your cardiovascular and muscular explosiveness. Perform about four HIIT workouts using non-traditional methods. So be ready to step it up and endure it all!
2) Zumba plus Weights
These sessions are available on a drop-in basis, but are quite popular so you might want to show up a bit early to get a spot. Take your Zumba experience to a whole new level by adding some resistance to your training. No longer will you just be dancing around like a fool. Zumba plus Weights will push you further as you build your strength.
3) LeHIIT™ Boot Camp™
LeHIIT™ Boot Camp™ is a combination of HIIT and other interval training methods using Lebert™, SRT™ (Spring Resistance Training) systems. This means you'll be doing a lot of barbell work and using a lot of equipment. Be ready to lift! These sessions will help you perform bursts of strength training. You can just drop-in for these sessions.
4) Ballet Fit
It's a mixture of ballet, pilates, and yoga all in one. There are a few tiers available to choose from. You can drop-in for these sessions. You'll be challenging yourself in flexibility, postural awareness, and overall agility. Good cardio and strength will be a bonus if you try this class.
5) Core BT plus Barre
Barre derives a lot of its movements from ballet. In particular, the use of a bar to hold onto. Core BT (butt and thighs) focuses on pilates and training techniques. The symbiosis of both will help you build your core strength. This one is a lot of fun. If you're already good at balancing and flexibility, try it out.
6) Body Shock
Jump into some serious HIIT by taking a session of Body Shock. Body Shock incorporates High-Intensity Interval Training into a fifty-minute hardcore session. You will be working on your physique from head to toe. No registration is necessary to get shredded here. So come on in and sweat for about an hour to feel good for the rest of your day.
7) Boot Camp
Available in various tiers. Strength and agility are two of the biggest factors that will be challenged here. Boot Camp is intense. You'll want to stop, but you'll have to keep going! When the winter is over, you could also try the Outdoor Skills and Drills sessions, which will challenge your coordination, agility, and speed with an emphasis on sports-specific motions. These sessions are all available on a drop-in basis.
8) Summer Sweat Total Muscle Conditioning, and Summer Sweat Express
These classes take place in the spring and summer, of course, and consist of functional training methods. Your whole body will be worked. There are also the regular Total Muscle Conditioning sessions offered throughout the year, which involve the use of resistance training equipment. Flex your muscles and strengthen them! These sweaty sessions are available on a drop-in basis.
9) Pilates II Mat Class
Here, you'll be using the techniques from Pilates I to condition your body using techniques in proper alignment and efficient movement. This will benefit you through learning flexibility, muscular strength, and overall awareness of posture and body movement. Improving your posture can change your life! Additionally, these sessions require you to register.
10) Martial Arts
For martial arts, there are so many unique classes to take. Judo is just one of the many. It is available in three tiers and will require that you register before you can participate. Judo teaches methods of self-defense, striking, ground, and throwing techniques. They will challenge you in all aspects of fitness. This includes balance, coordination, and strength. Basically, the higher you progress, the more advanced courses open up to you.
11) Swimming
Advanced classes are available. If you're intermediate, advanced, or a combination of the two, there are still ways to improve your skills. Learn how to swim to survive, and strengthen yourself with interval, sprints, and other workouts along the way. So you will hone your skills including diving, underwater skills, kicking, somersaults, and much more. Additionally, the University of Toronto offers diving fitness and snorkeling classes for those who would like to spend more time underwater. For more information, the Hart House Underwater Club can get you started on your journey to get shredded.
12) Yoga Vinyasa Flow
This is a serious session of dynamic yoga. A few tiers are available. You'll be synchronizing your breathing as you move from one pose to the next. Learn how to stretch, relax, and develop your strength. Yoga Vinyasa Flow requires that you register before participating in any classes.
13) Strength Training Class
Join a strength training group class at the Goldring Athletic Centre. So if you enjoy working on building muscle but love doing so with the motivation of others at your side, you can enroll in one of these sessions. A professional trainer works with your group to help you curate your lifting skills, including proper form. Alternatively, if you'd prefer to work on your own but enhance your gym skills a step further, one-on-one trainers are also available.
14) Advanced Ballet Class
Lastly, if you already are a seasoned dancer, these might be the classes for you. You will curate your abilities in coordination, and have access to a more intricate barre. Also, you must register!
Start today and get shredded all year round. Furthermore, check out How To Reach Your Fitness Goals at The University of Toronto for more ideas on how to get shredded!