Walk into any classroom at the University of Toronto and you'll see the majority of students looking at their laptops. When you take a seat in a lecture hall, you might even notice that most students are browsing Facebook while the professor reads off the big screen. Clearly, both parties are not absorbing the academic content as effectively as they should be. Of course, everyone learns differently, but it is easier to tune out important information if you're distracted. Here are a few reasons to bring more than just a laptop to the University of Toronto.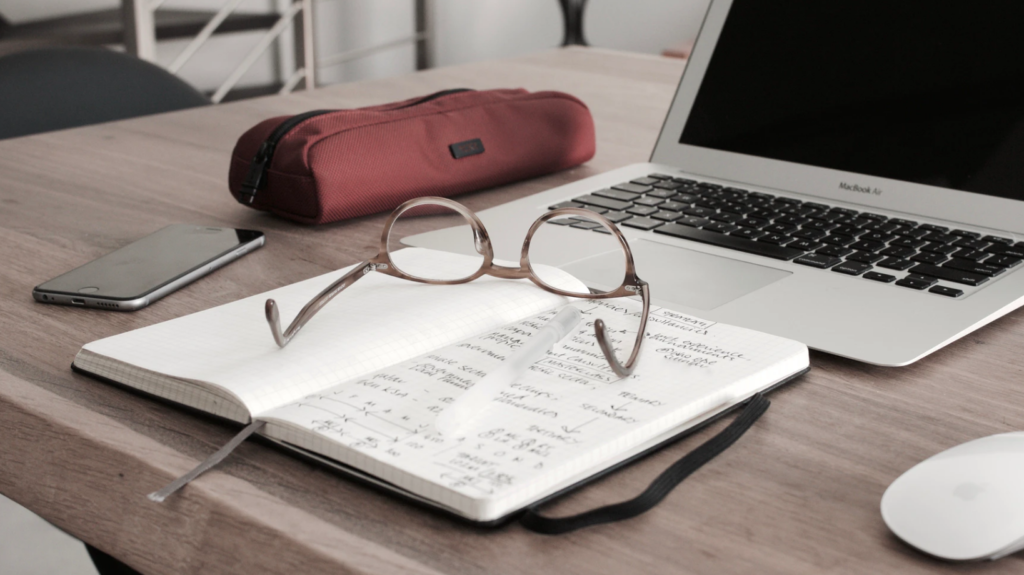 1) Quick References
Laptops are essential for referencing online material or a slideshow within the course curriculum. Many students type notes faster than handwriting. To the students who thoroughly and efficiently use laptops during their classes, no matter how lengthy the lecture, keep up the great work! Most students fall into the trap of using social media during class.
Therefore, you should always bring a laptop for quick search and note-taking, but bring a notebook and pen for things to memorize or elaborate on later. Something often gets lost in translation when you're typing important points on your laptop. However, with a traditional pen and paper, you might learn and retain information better. Bonus! You'll feel less inclined to click distractions on screen, and instead, focus on writing the most information possible. It may take practice, but you should do this. You may surprise yourself.
2) Technical Issues
While a laptop is undoubtedly important for research and note organization, it can set you back if there are technical or network issues. So have a backup ready to go! A pen and a notebook. There are countless times where the wi-fi connection on campus is choppy, especially if the classroom has a large volume of people connected.
3) Both Methods
It is best to practice using both methods where one supplements the other effectively. Consider what type of class you're in and whether they require screen time or written methods of learning. For example, if you're in a math course, you may be inclined to bring a notebook, pencil, and calculator. If you're in an English course with a lot of citations and cross referential material, you'll predominantly use your laptop. Ultimately, this will depend on the curriculum and how the professor teaches.
Do not be ashamed to bring a laptop or a notebook to class, even if everyone else is using the other method (unless, of course, the former is not permitted in the classroom). Do not worry if your laptop is "old" or if your notebook is "worn out". Most people do not care. Practice handwriting if you find yourself too reliant on laptops. Similarly, practice typing if you find yourself in need of strengthening those skills.
4) Smaller Class Sizes
If you're enrolled in a smaller class (for example, 30 students is a small size compared to a large class of 120 students), be mindful of the learning environment. In smaller classrooms, professors can be more vigilant or strict regarding laptops and phones. This is generally a good thing because it keeps students focused.
Moreover, they might recommend recording your notes in a notebook because you're likely to engage with your peers in discussion groups or quick projects throughout the course. When this happens, it is convenient to bring a notebook to summarize your ideas, plans, or answers. Nobody wants to carry their laptop from one location to the other each time when it is not necessary.
On the contrary, if you're in a smaller classroom that requires computer work, you should always have your laptop ready. For example, if you're taking an architecture class that involves computer-aided design algorithms, you need to be able to access them. In this case, bring a notebook and pen with your laptop to write important advice from the professor. This will greatly benefit you in terms of convenience and efficiency.
5) Retention and Comprehension
Just because you type faster than you handwrite does not mean you are retaining or comprehending the information better. You should practice your writing abilities so that when a computer is not available, you can still keep up. On another note, do not alienate your computer experience. Instead, practice maintaining a razor-sharp focus when typing. Lectures, tutorials, and practicals are the main structures of classes you'll experience at the University of Toronto. Each one involves your flexibility and ability to listen, comprehend, and retain.
Best of luck with your studies! Want more? Read about Screen Time Influence on Student Wellness.