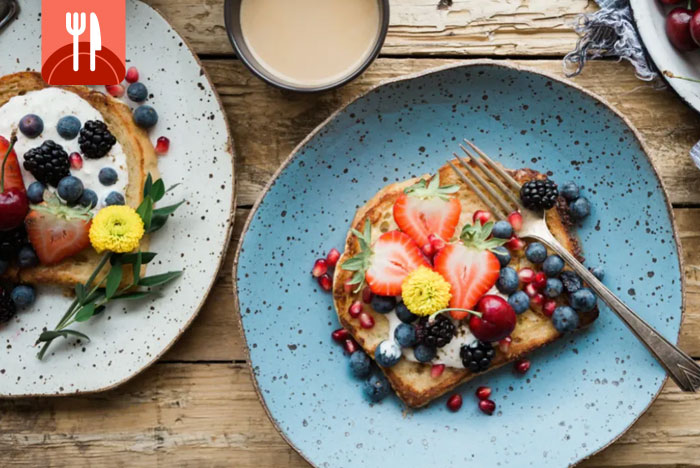 The Western University bubble is a great area — the school is gorgeous and inspiring while the downtown strip is hopping. There's always new people to meet and cool restaurants to try. There are a ton of places to eat around Western. But where do you start?
While some of the best places to eat are on campus, a lot of amazing places are just beyond the Western University gates.
Campus Hi-Fi
First and foremost, if you haven't been here after a heavy night of drinking — go. Go right now. It's located on the downtown strip (basically Richmond and Oxford) and it's fantastic. The eggs benny is a personal favourite, but they make a mean skillet too. I have friends who've graduated that still seek out Campus Hi-Fi when they visit London. I mean, who doesn't love breakfast food?
Billy's Downtown Deli
If you're in the mood for a sandwich, check out Billy's! I feel like this place is highly underrated among students. The price is well within student budget, especially considering their portion sizes. Also, when you're there, do yourself a favour and try a slice of pie. Even if you're too full, just take this mouth-watering dessert to go!
The Early Bird
Located on Talbot, The Early Bird is known for its hearty servings, pierogi, sandwiches, and all-day breakfast. If you're looking for something different, the eclectic environment can provide tons of inspiration if you're trying to get some studying in while you stuff your face. Not to mention, they use all local ingredients.
The Spoke
This is the on-campus pub located at the UCC. Both convenient for a quick beer between study sessions and a bite to eat between classes. Not to mention, they offer tons of entertainment at night. So, for those of you dreading those evening classes, make a night out of it! Head over to The Spoke with some friends after class.
The Bag Lady
The Bag Lady is totally affordable and off-the-beaten-path. If you're looking for something a little less crowded, seek out The Bag Lady. It's quaint with a wide variety of foods, including vegetarian-friendly options, vegan options, and gluten-free options.
Toboggan Brewing Co.
This used to be another bar on the downtown strip (JBR's, anyone?) but it's now a brewing company and restaurant! If you're in the mood for higher-end food and a good beer, check it out. Their menu ranges from Wild Mushroom & Brie to Lake Perch to tacos and even a build your own pizza section. It's a little on the expensive side, so make a nice afternoon/evening out of your time… maybe for a date? To make things convenient, book your table online.
Prince Albert's Diner
This food is greasy and wonderful. Expect typical diner food, but in a convenient location downtown!
There are tons of great pubs, breakfast nooks, and restaurants available. So, go explore the London area and create a list of your best places to eat around Western University. Someone may be asking for it someday!
Empower your academic journey with scholarships and insights. Become a Member.