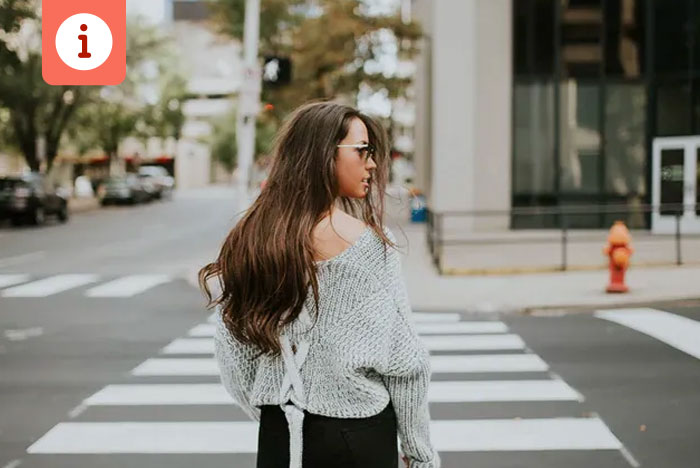 As you navigate your experience at the University of Toronto, the University of Toronto Student Union (known as the UTSU) will be a great resource to you. They guide students, provide and raise awareness on services, discounts, and events. Many events are organized by the UTSU. But most importantly, they are here to advocate/support students and facilitate student initiatives. If you want to become involved with the University of Toronto Student Union, then you should visit here.
1) The UTSU is the place to contact if you have questions regarding your Student Health and Dental Plan coverage.
Students are covered by extended health and dental insurance, which will be administered by different places — depending on whether you're a full-time, part-time, or a graduate student. While you can opt-out of the University of Toronto health and dental plan, just know that it is a great benefit to have. Especially if you do not already have a benefit plan. Think about it first!
2) UTSU has its own grants and bursaries.
They understand the stress of financial need and the importance of financing your education. As part of their Student Aid Program, the UTSU wants to help alleviate your financial worries. You can apply for:
a book and academic supplies bursary
an exam deferral bursary
a transit bursary (to help pay for your transportation)
a health and wellness bursary
3) If you want to start a club and get official recognition for it, the UTSU will help you with the process.
Your club should meet the minimum criteria and abide by the Club Policy. However, student groups and societies are not eligible. One of the most important criteria is to make sure that your club is willing to make a positive contribution to the community.
4) Check out the UTSU's weekly events.
Many event themes include designated times for socialization with food and drinks, useful information on managing finances, and multicultural showcases and meetings. You can take workshops on personal wellness, empowerment, and development — all of which are initiatives through the work of the UTSU.
5) The UTSU wants you to educate yourself on topics of Academic Success.
Whether it's learning to study effectively or deal with different exams, the UTSU helps you find workshops and informative sessions on campus that occur throughout the whole year. We all learn differently. Therefore, there are many strategies to help you learn and achieve your goals. So, you can realize your full potential and meet with a learning strategist, attend a workshop, or get more information on building a strategy at utsu.ca.
6) The UTSU wants to make your experience an accessible one.
Their goal is to make the University of Toronto a safe and comfortable environment. So support is abundant to ensure any barriers are met with positivity through interaction and opportunity. Visit accessibility.utoronto.ca for more information on Accessibility Services.
7) The UTSU wants to connect you to various mentorship programs on campus.
There are so many programs on wellness, community engagement, academics, professional development sessions and fun events that will enhance your journey towards success in every area of your life.
8) The UTSU engages students in their search for a career.
Whether it's academic, co-curricular, or specific career planning. They work with strategic partners to help students build skills and find opportunities to foster their experiences.
9) Housing is a major part of the student experience.
It can be intimidating and confusing if it is your first time living on your own. The UTSU and Housing Services provide you with resources to navigate the world of housing, including what to look for in a home, how to deal with contracts and leasing, and other financial topics that may come to mind.
10) When it comes to health and wellness, the UTSU is your go-to hub for information and campus-wide resources.
Mental health, purpose, identity, and religion are all important to the student experience. Also, you'll find great connections to medical and mental health services. It's all about staying in good health and reaching your highest potential. Don't stress, just try your best.
11) The UTSU is your connection.
If you're ever in need of specific groups that can provide a service, whether that includes student unions, networks, legal services, transportation services, and educational centres on campus.
12) The UTSU is your source for co-curricular involvement opportunities.
From the start of your university experience, and even beyond graduation. Programming for students, faculty, and staff is available here.
13) Student societies and clubs at the University of Toronto.
You can visit the UTSU website to see which ones are involved in your program of study. You can also discover which clubs require members and facilitators, so you can get involved.
14) Get involved in important campaigns.
Your voice and opinion are important to processes within and beyond university. So, be heard and advocate for your rights. UTSU has your back!
15) The Blue Crew Program by UTSU provides students with the opportunity to volunteer in their community, connect in meaningful ways, and develop skills in communication, facilitation, and more.
You'll run services and events, servicing and engaging with students of the University of Toronto. When external events and large scale events occur, more training will be provided. It is a great opportunity to give back, network with others, and receive recognition on your Co-Curricular Record!
Visit the University of Toronto Student Union today to get started!