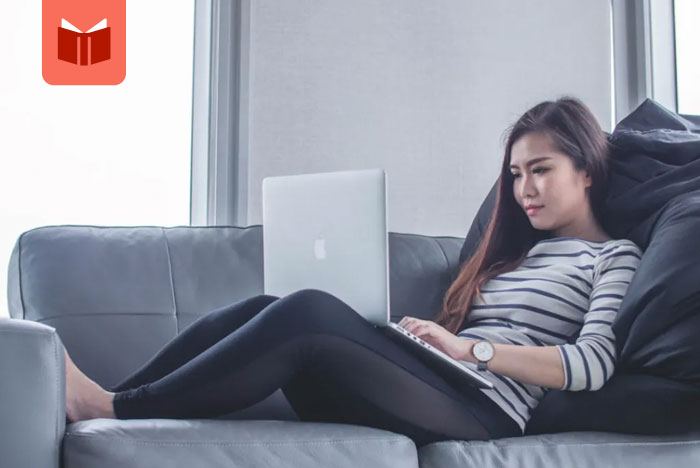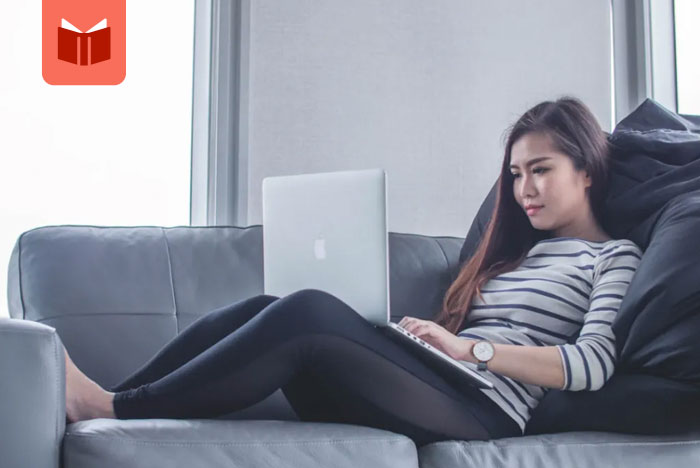 As midterm and exam season approaches, changing surroundings and getting out of the "Bishop's bubble" might just be what you need to get in a productive study session. Luckily, there are local libraries and cozy cafés to provide the hushed tones you need to focus. Consider a short 10-minute drive out of Lennoxville and into Sherbrooke. It might be the ticket to clearing your mind and giving space for that essay. Let's look at the little local spots to find some peace and quiet:
The Sherbrooke Library
450 Rue Marquette, Sherbrooke
Éva-Senécal Municipal Library, located in the heart of Sherbrooke, is an ideal sanctuary for those who need quiet to focus. Pull up an armchair and surround yourself with the soft atmosphere. This naturally lit building is two stories with plenty of room to get comfortable. The Sherbrooke Library is just a few steps away from the walking paths along the Magog River where you can get some fresh air after a day in the books.
Brûlerie Faro
180, rue Wellington N, Sherbrooke
The sister café to Faro in Lennoxville. This location brings a new feel to your workday. With more spots to make your study nest, this café serves only direct and fair-trade coffee. With a 100% compostable cup, 80% waste reduction, and a 40% reduction in fuel consumption, this company serves more than just coffee. Also, with a commitment to social responsibility, Faro was always my personal favourite study spot during my time as a Gaiter.
Caffuccino Bar Espresso
1 Rue Wellington, Sherbrooke
This cozy corner is the perfect nook on the outskirts of Lennoxville. Located just outside of town, Caffuccino has a cute cafe area for coffee and snacks, as well as a beautiful dining section (if you're looking to upgrade your exam prep). With a full menu to keep you warm through the blustery winter, Caffuccino is the perfect spot to study. Its location is great for getting out of the "Bishop's Bubble" for a little taste of city life. Take a walk down Rue Wellington and pop into local shops when you're ready for a break.
Starbucks
2201 Rue King Ouest, Sherbrooke
One of the few Starbucks you will find in the Eastern townships. This location is the perfect small-town getaway. All city slickers will reminisce and rejoice as they sip on their latte of choice. A replenishing feeling, this Starbucks is home to many students who are on the study grind. The familiar vibes and free Wi-Fi allow you to sink into the nitty-gritty of your work.
Coco La-Thé
395 10e Avenue S, Sherbrooke
Smoothies, coffee, and tea is this cozy café's specialty. It even has the most colorful, vibrant, and fun drinks you have ever seen. This spot is perfect to cuddle up with your laptop and get some studying in. With student promotions running through the year, you're bound to find an all-natural energy drink to carry you through exams. Coco La-Thé is an environmentally conscious, female-owned and operated shop that every student should check out during their time at Bishop's University.
Le Tassé Café de Quartier
426 Rue du Conseil, Sherbrooke
From green smoothie bowls and homemade soup to beautifully pressed paninis, this casual café is the perfect spot for snacking studiers. Find local artists' latest work on the walls. Sip on some organic coffee and settle in for a workday in the eastern part of Sherbrooke. If you want to expand your breadth of study, Le Tassé Café de Quartier teaches private espresso training courses. Take ESP 100 and ESP 102 to learn the art of Italian espresso extraction. Various training packages are also available.

Now, take yourself on a trip off-campus to adjust your state and shake off the study cobwebs. Additionally, switching your location can be the simplest, most productive thing you do. So, take a bus, cab or car into Sherbrooke to change the scene and explore the rustic city.
Also, if you're seeking more guidance, check out 6 Things I Wish I Knew While in Residence.