By Rose Mergler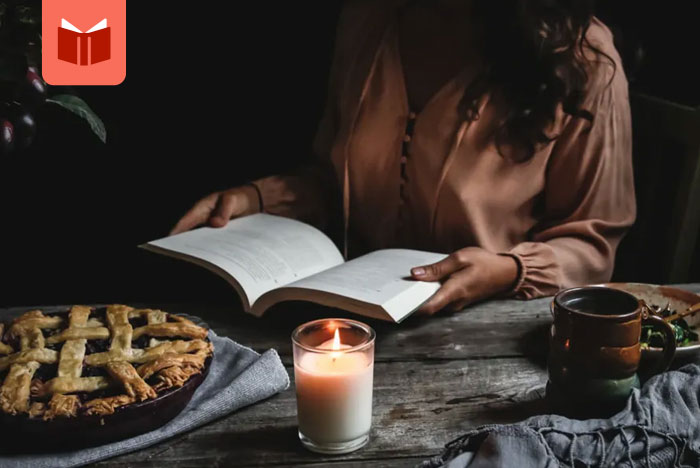 Study methods and preferences are like fingerprints. All slightly different, but with the same end goal to get assignments done, get good grades (I mean, unless you're really leaning into the whole "C's get degrees" thing. Just kidding, kinda) and graduate. (I guess the end goal of fingerprints is to identify us? I don't know, I'm not a scientist, maybe not the best analogy, anyway.) Some of us work best at 5 am or 10 pm, making handwritten notes or electronic, and cue cards or memorization. Either way, I can't tell you how to study at McMaster because what works for me might not work for you.
However, I found some of the best places and easy ways that have made studying more fun and enjoyable!
If you're reading this, then you've probably read a lot of articles telling you not to study on your bed. So, I probably don't need to tell you, but here I am again saying, don't study in bed. Yes, it's comfy and warm and we all love our bed, but when it comes to studying, it's so much harder to focus when laying down under the sheets because, well, frankly, it just makes us want to sleep. If you are going to anyway, then sit upright above the sheets, and not in PJs. PJs make it worse, much worse, trust me.
I'm sure you've done this, so it's not going to come as a big shocker when I suggest going to a café. I love to go around the city and find new places to work. It makes studying and getting things done more fun because you get to try a new place and hopefully find a new go-to. When you study in the same place day after day, it can become mundane and boring. So, try exploring your area, find a new café, and give it a shot as you study at McMaster.
If you're in Hamilton, here are some of my favourites places to study at McMaster:
Ark and Anchor:
Ark and Anchor is a great place if you want to get out of Westdale, but not travel all the way downtown. Located at 300 King St W, it's a brightly lit, small coffee shop with shelves of books if you need a break from studying. But I will warn you, it can get a little hot. So, dress accordingly.
Democracy Coffee House:
If you need a good vegan place to do some work, check out Democracy on Locke street. One of my favourite places to go to eat in Hamilton, they have great tables to work at or a couch, if that's more your thing. Even if you don't go there to study, I highly recommend their cauliflower wings.
Red Church:
If you're in Hamilton, I'm sure you've seen the Instagram pictures of the pink neon sign in the window. I know I saw them at least once a week on Instagram. Selling not just coffee and food, but beer, cider, wine, and prosecco as well. Plus, Red Church is an art gallery, so, whether you're going in the evening for a girl's night or the morning for some early studying, they've got you covered.
Mulberry Café:
Mulberry café, located in downtown Hamilton, is one that I love to stop by when I'm downtown or visiting Hamilton. It has lots of seats and is big enough to go with a group of friends. However, it is a well-known one and can get quite busy and full. So, if you like to study in a quieter space, maybe try another one on this list.
Detour Cafe:
If you want to get out of your typical area and make a slight detour (pun intended), head to Detour Cafe in Dundas. Every time I went, sitting in the window looking out onto the street, was a great way to study. The only downside, well, depending on what you're working on (it's a plus if you don't want the temptation of a Netflix ~break~), there's no wifi. So, if you need wifi and don't want to eat all your data from a personal hotspot, come here for brunch or when you need to do some reading.
Durand Coffee:
To get to Durand, you walk through the neighbourhood, which I really love to do because you see a different area of Hamilton. Durand Coffee is spacious, bright, and one of the quietest coffee shops I've been to. This café is really good if you need to do heavy studying but don't want to spend all day in the library.
One of the best places I've found to do work is outside. I mean, not in the current Canadian winter with -20 degree weather, unless that's your thing. I'm not here to judge. But when it's spring and warm and sunny outside, I love it. Being outside gets you out of the house, your room, and the fresh air helps. I'm sure you've seen pictures of studious people leaning up against a tree.
So, bring out your innermost Rory Gilmore, and be the person we've all seen (sometimes loathed) for looking so picturesque.
If we are in the depths of our unbearable winter, I like to find open classrooms. When I study at McMaster, my friends and I go into the older buildings, find a small classroom and layout all studying materials. However, I also loved to go into bigger lecture rooms and set up shop. It gave me some weird mental power and pipe dream — pretending I'm as important and knowledgeable as the prof at the front of the classroom. Might just be me, but it worked. Some of my favourites were in the basement of University Hall or the bigger lecture halls in Burke Science Building (BSB).
One that you are also aware of is the library's study rooms. These are great for group projects, but also if you and friends want to study together. The library keeps me focused, but sometimes can be lonely and a little too quiet. So, I find this to be a great compromise.
Anyway, I hope that these are helpful to you! Just maybe not studying outside at -25 degrees, I don't suggest that. Now, find your places to study at McMaster!
Looking for more insights? You should read How to Get Into the Justice Political Philosophy & Law Program at McMaster next and join today for more unique campus insights.