By Brianna Thomson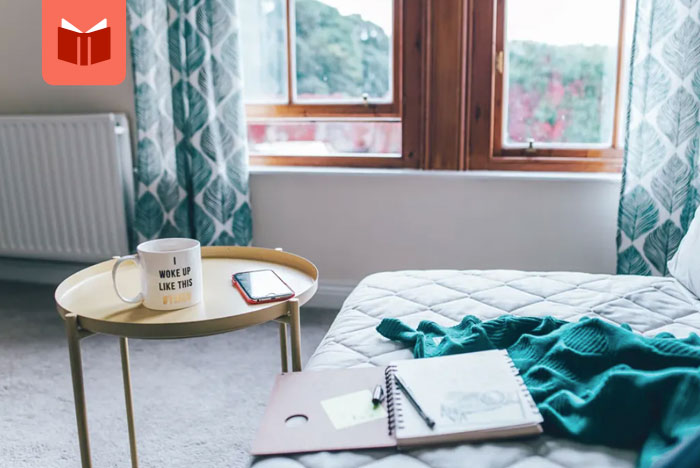 Liberal Arts and Professional Studies, also known as LA&PS, is only one of the many areas of study that York University offers to its students. Like the rest of the departments, Liberal Arts majors need quiet places to study. With York being such a massive school, finding good study spaces can feel like a chore. So here are 8 great places to study for LA&PS majors.
Founders Junior Common Room
Located in the basement of Founders College. The Founders Junior Common Room is the perfect place to study for that test this afternoon, crank out a couple of essays, or maybe take a nap. There are plenty of tables with regular chairs, or, if you prefer a comfier option, there are several couches and armchairs. Unlike the Founders Lounge, the JCR is a quiet zone. Therefore, you won't have to worry about being distracted by loud music or conversations. It also has plenty of natural light thanks to ground-level windows.
The First Student Centre
York recently built a brand new, four-storey student centre on the other side of campus (which I'll get to in a moment). But the First Student Centre deserves a place on this list. You can find the First Student Centre in the transit horseshoe between York Lanes and Vari Hall. The first floor is mainly seating for the food-court-style restaurants tucked in the back. However, once you get up to the second and third floors (courtesy of the spiral staircase in front of The Underground), there are wonderful places for liberal arts students to study.
The study areas have plenty of natural light from large windows on the walls and sizable skylights. There are couches, chairs, and desks with outlets; however, the only downside of the First Student Centre is the scent of food wafting up from the first floor.
Scott Library
The largest library at York University. Scott Library is home to the arts, humanities, environmental studies, and social science materials. Scott is located in Central Square (the area between Vari Hall, CLH, and North and South Ross). The towering multi-storey structure has services such as printing, the research drop-in desk, a computer lab, and three whole floors filled with books. But the second-floor study areas are our focus here. Among the study spaces, there is both a silent area and a conversation-friendly one. However, both zones keep relatively quiet and offer charging docks and places to sit.
The Second Student Centre
As I mentioned earlier, York has two student centres. The Second Student Centre is a massive glass building across from Osgoode School of Law and the Roy McMurty Green. Inside, you will find four floors of couches and armchairs where a plug-in is never far away. Additionally, there are long desks for studying on the second floor. Due to it being a student-specific space, it is usually quiet. Unless there's a big event taking place. Fully equipped with microwaves and vending machines — it's the perfect place for late-night studying.
Aroma Espresso Bar
With a campus as big as York, you would think that the coffee shops are always packed and noisy. Usually, that's true. But Aroma Espresso Bar (on the corner of The Pond Road and Sentinel Road) is an exception. Even when it's busy, it stays fairly quiet. That, combined with the chill atmosphere and readily available caffeine, makes it one of the best places to study.
The Hallway Between Vanier and Founders
In between Vanier College and Founders College is a small hallway with window seats on either side. A small skylight looks down on the floor below. The windows on one side look out on a small courtyard and the other towards Founders College. Unless there is a class just getting out of one of the classrooms in Vanier, the scenic hallway is quiet and full of natural light. Although there are no worktables or plugins, it's a peaceful place to get work done.
Victor Phillip Dahdaleh Building
The Victor Phillip Dahdaleh Building is located behind Seneca College. No matter the floor, a table and chair are never far away. And there's plenty of sunlight streaming in, even on the lowest level. The first floor offers a selection of seating closest to the cafeteria, mostly tables, but closer to The Pond Road are comfier armchairs and couches. The open concept of the third and fourth floors on The Pond Road side makes it easy to relax (without feeling boxed in) as you hit the books.
Vari Hall
Vari Hall is one of the focal points of Keele campus, and as such, the first floor is often busy with people going about their days. Once you go up a floor or two, though, it's a quieter place. With the recent addition of stools and desks that line the railings, it's a great place to hunker down. In addition to the desks on the upper floors, there are also benches and more seating tucked away under the stairs that provide a quiet area to read over notes. Tip: if you don't want to deal with the hustle and bustle, head over there in the evening and set up on the third floor.
While some of these spaces are open to students of all faculties, that doesn't mean they aren't great for liberal arts students. Try them out and find the one that works best for you, or discover new places not discussed in this list.