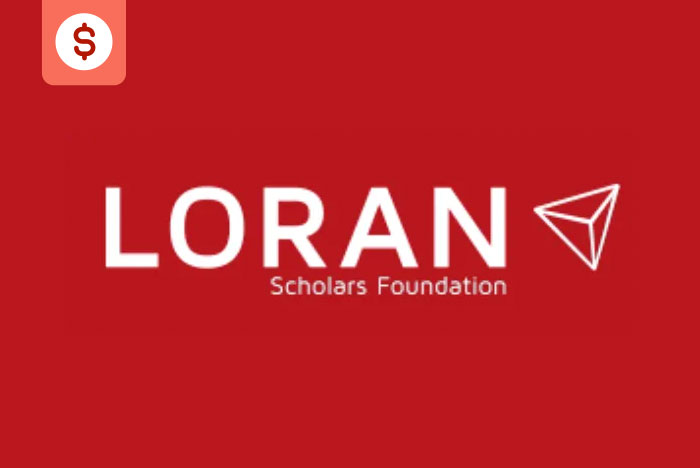 Being a Loran Award Direct Pool Semi-Finalist, I remember it as if it were yesterday. I opened my email for the millionth time to check if I received an email from Loran Scholars Foundation. Now, I was not sure what to expect and when I opened the email, it was a rejection letter, stating "the end of your Loran journey." However, I believe this is just the beginning of a new chapter.
Looking back at this experience, I learned and reflected more about myself in these 3 months than I have for a long time. Regardless of the outcome, I wouldn't change a thing.
Many people will be going to interviews in February. Today, I will be going through my experience. If you applied for the Loran Award this year, I would like to first praise you for taking the initiative. Regardless of whether or not you advance to National Selections, I want you to know that you are valuable. An award or scholarship, like the Loran Award, does not determine your worth. Regardless of the outcome, you should be proud of yourself. Now, onto the journey!
About The Process
I submitted my application in late October and was emailed in late November for an interview. I did my interview at the beginning of December through video conference as I applied via the direct pool. However, if possible, apply to be sponsored by your school as well. If you are nominated by your school, you can speak to them in person, which will increase your likelihood of advancing to the next round of interviews. I was very nervous going into the interview because, as a Direct Pool Finalist, you are only given one shot to make your "mark" before they make the decision of whether or not you advance to National Selections. That is a big deal, especially when everything has to go "right".
That week was stressful. So, I messaged some of the Loran finalists asking them for advice. I am appreciative of how nice and encouraging they were. I would not recommend doing this though because I understand they are really busy, so hopefully, this article will give you some tips. They repeated the same thing throughout our dialogue:
Be Yourself During Interviews
I genuinely understand why now. When you are going into an interview that is based highly on character, they want to know more about you. This really means that scripted responses are a big no-no. If I asked you a question about you, would you be able to respond with certainty? By all means, we are all still developing ourselves as individuals. But at the core of this journey that we are going through, do you understand yourself?
I highly recommend that you speak with your family members. Go into deep conversations that will encourage you to think deeper about yourself. What makes you, you? That is one of the most valuable things. Additionally, losing that sense of "you" during the interview could result in a bland undertone. But more importantly, you are selling yourself short because you are not putting your best foot forward. Why go through this entire process if you are not being yourself?
Now, here are my tips for anyone who is applying next year:
1. Follow your passion.
I think that one of the most essential characteristics of Loran Scholars is its multitude of diverse pathways. They are all pursuing careers they are passionate about, and this will mean that you need to think about the path you are taking. Please, learn from my mistakes. Take an extra week or two to think about this because the Loran scholarship is not a 4-year scholarship that finishes after the period is over. It carries over the course of your life, and you need to make sure that you choose what will accurately reflect where you see yourself in the future.
Do not try to make yourself seem more "likable" or change these options to look like a more marketable candidate. After all, as I said before, they will be choosing you for you. If you are not yourself, then there is no point in receiving this scholarship.
2. Know yourself too!
In addition to talking with family members and getting feedback on the delivery of your responses, you should create questions and know the answers. Reflect on the past and the future. These are things that I believe were lacking in my own process because I was unsure how to answer them myself. Even after speaking with family members, I didn't really have that internal reflection. Although there are no right and wrong answers, it would be wrong to force yourself into an answer that you are not satisfied with.
3. Do not be afraid to be "politically incorrect."
People from past nationals have been scared of answering questions the wrong way. Many say that this leads to unsatisfied answers. I absolutely agree with this point. If you have something that you believe makes you unique, and shows your courage, speak about it. Don't be scared of what people will think, as there are no right answers. Every struggle has a stronger person on the other side.
I think that this process is essential for anyone choosing a university or college program. I encourage you to think and reflect. Again, regardless of whether or not you advance with the Loran Award, know that you are valuable. Each person, each career, and each answer. Be proud of your story and be proud of your growth.