By Tashiana Lusterio
Hey University of Toronto, we hope your year is off to a good start! But make sure to balance your studies and work with your free time in a productive way. You should check out these interesting Toronto events this January. These will be refreshing experiences, whether it's something fun on the weekend or in the middle of your tiring week.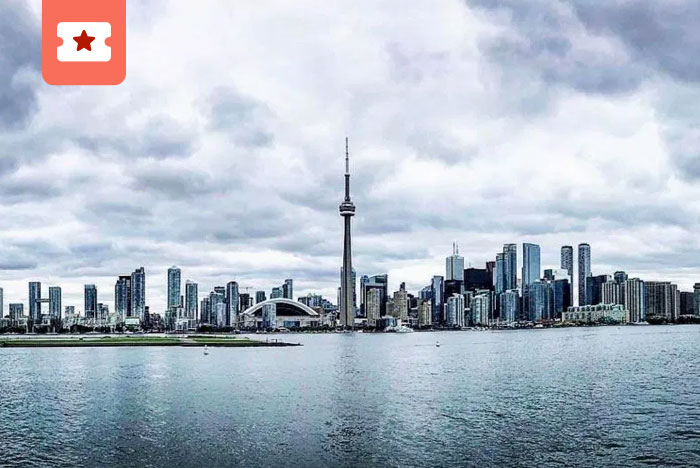 Sustainability: Beyond the Trend 2020 Conference.
On January 18th, 2020, the Sustainable Engineers Association (University of Toronto & Ryerson) is hosting their annual conference, and this year's theme involves going beyond just the trends! It is important to understand that sustainability should not be viewed as a mere trend. But rather, a practice that should be carefully integrated into a variety of sectors. Discussions on social, economic, political, and environmental sustainability are led. Additionally, the importance of collaboration and initiative will inspire you to reach out and make notable changes as well. Visit https://www.eventbrite.ca/e/gea-mental-health-roadmap-workshop-tickets-88894548989?aff=ebdssbdestsearch for tickets. Students have a lower rate, so check it out while you can.
Interior Design Show 2020 (from January 16th until January 19th, 2020).
These transformative, innovative, and inspirational projects are the works of talented individuals. They bring their best work forward to change the world of interior design! This event will be hosted at the Metro Toronto Convention Centre. Grab your tickets here https://www.blogto.com/events/interior-design-show-toronto-2020-toronto/. I highly recommend this event!
Leading Mental Health Advocacy In Your Academic Department: Hosted by UTGSU Official Mental Health Committee.
On January 20th, 2020, this free workshop is designed to teach you how to become a mental health advocate within your academic department. The University of Toronto is home to a myriad of facilitators who are striving to enable mental health resources for students. It is challenging to reach out on such a broad scope, especially considering the vast differences between each need, stresses, and influences of a student's field of study.
However, Grad Minds at the University of Toronto push students to see the value of becoming leaders in their departments so they may develop programs, events, and initiatives that are directly curated for students in their program. This will benefit all by creating an atmosphere of quality engagement, as well as establishing more successful events to address mental health needs. This event is about an hour long and you can register here: https://www.eventbrite.ca/e/leading-mental-health-advocacy-in-your-academic-department-tickets-85908804547?aff=ebdssbdestsearch. So, please join in and support your fellow students on their journey towards a healthier life.
DJ Workshop Series Presents: School of Beats (Skool of Beatz)!
Starting January 15th (for a one-time payment of $25), University of Toronto students learn great tips towards becoming a DJ. With five full sessions, students learn how to use a live set and turntables, listen like a producer, mix and scratch music, and structure a good song. Hosted by a professional sound designer and DJ, this five-week session provides DJ culture history while teaching valuable skills. Furthermore, no background in music or production is required. Check it out: https://harthouse.ca/events/skool-of-beatz-dj-course/2020/01/15/.
Legally Blonde The Musical: At Hart House Theatre (January 17th until February 1st, 2020).
Yes, it is based on the film! Come see a great performance at Hart House Theatre. If you have not seen a performance at Hart House Theatre, this light-hearted one will make you laugh! Also, tickets are $12 for University of Toronto students on Wednesday evenings, and $15 every other time the performance is held. Visit https://harthouse.ca/theatre/show/legally-blonde-the-musical for more information and get your tickets ahead of time.
So, have fun and attend downtown Toronto events!