By Fara Seddigh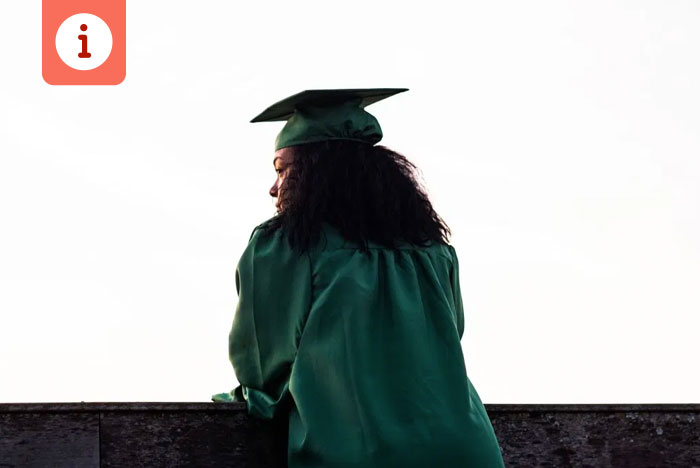 Graduate studies at York…is a thing?
"If you can hold a fork, you can go to york." Having served as the unofficial slogan of York University for far too long, that sentence has led many students to falsely doubt the academic prestige of York and the quality of its programs. For that reason, students are often hesitant to choose York University for graduate studies. But many are not aware of the reputable graduate programs that York University offers. If you're struggling to decide on a path after finishing your bachelor's, consider York's graduate programs. Despite popular belief, York is home to some of the most competitive graduate programs in the country.
Law Degrees
If you're one of those overachieving students, York's law school is one of the oldest and most prestigious in Canada. Osgoode Hall Law School confirmed its affiliation with York University in 1965. Now moved to York's Keele campus. Osgoode provides students with an unmatched legal education through a wide variety of courses. Here, you can pursue a Juris Doctor (JD) professional degree, a master's in law (LLM) degree, or a doctoral degree (PhD) in law.
For those of you who recognize that becoming a lawyer means learning how to operate a business, you can choose a joint Juris Doctor/Master of Business Administration degree (JD/MBA). With an endless selection of degrees and a high level of prestige, Osgoode Hall Law school provides some of the best (and most competitive) graduate programs at York. Getting excited? You should be, but you should also brush up your grades and buy some LSAT prep textbooks. To be admitted into the JD program, Osgoode Hall Law school looks at your cumulative GPA and requires a high LSAT score.
Psych Degrees
With seven areas of psychological study to specialize in, students with an interest in psychology are bound to find something good at York. If you're good with numbers, then perhaps you should pursue graduate programs in Quantitative Methods. If you've got an interest in the historic evolution of psych, you can look into specializing in History and Theory. Additionally, if you're intrigued by psychological disorders and want to help individuals who experience such symptoms, then Clinical Psychology is your calling. If you don't feel like deciding now, you probably don't have to. Just don't wait too long before looking at the prerequisites, GPA requirements, and test scores needed for those specialties.
All of the information regarding admission requirements can be found on York's website under the Graduate Admissions section. Also, if you're serious about graduate studies, start buttering up your professors now. Dropping into a few office hours here and there will pay off. When it's time to ask for a reference letter, make sure your professor knows you well enough to provide one.
Science Degrees
Although psych is technically a science, it's different from the traditional trio of physics, biology, and chemistry. For those of you who love science but are not interested in medical school, then a Master of Science (MSc) may be right for you. York offers a variety of science programs that you can pursue through graduate studies.
Fascinated by animals? Look into Animal Physiology through a Biology MSc. Interested in Darwin's theories and want to find out more about the evolution from primates to self-absorbed social media addicts? Look into Ecology and Evolution as a specialization. Hey chem lovers, York's got a selection of specialization areas for you to choose from. Mass spectrometry, inorganic chemistry, and atmospheric chemistry are just three of the many streams you can pick. If these choices don't interest you, keep reading for less sciency options.
Business
Moreover, the Schulich School of Business at York University is renowned for its MBA graduate program. Ranked as the #1 MBA program in Canada, a Master of Business Administration degree at Schulich will open many doors. This education provides real-world experiential learning, an expansive network, as well as a flexible study schedule. In order to receive acceptance to this prestigious program, you need to take one of the following tests: Graduate Management Admission Test (GMAT) or the Graduate Record Examination (GRE). You also need to provide essays and obtain relevant work experience. It seems like a lot, but a program as great as this one cannot easily grant admissions (unless you donate a building or something).
All of these graduate programs can lead to a variety of career paths.
Furthermore, pursuing a law degree does not mean you want to become a lawyer. And completion of a psychology masters doesn't mean you can read people's thoughts. These programs equip you with transferable knowledge you can apply to a vast selection of jobs and opportunities. The point is, if you're already an undergrad at York, or live near York, you do not have to venture far to seek great graduate programs. The listed options do not cover a third of the grad programs offered at York University. And the rest are just as good and accredited as those mentioned. Also, York University has its own subway station now, so you can always subway downtown to UofT if you change your mind.
For more information on York's graduate programs, type in "Graduate Programs" and "York University" into your trusty browser. Explore the world of opportunities!