By James Ralph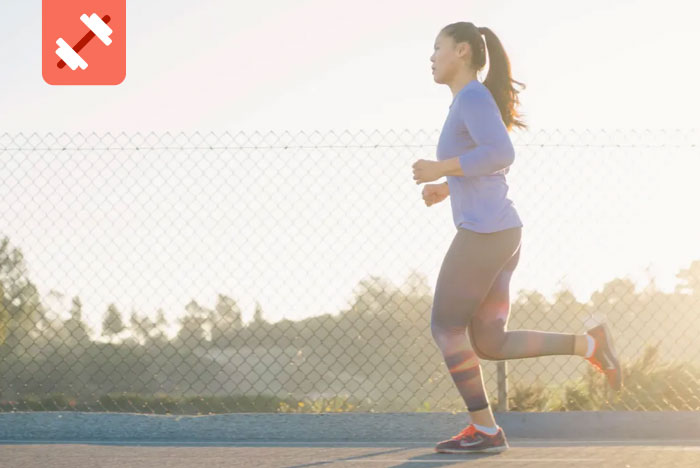 Work out at the Toronto Pan Am Sports Centre
Did you know that the world-class Pan Am Centre is walking distance from school? Located at the corner of Morningside Ave. and Military Trail, a Pan Am membership is included with UTSC tuition and gets you access to almost all of the gym's facilities. So you can stay active!
Exercise Classes
One way to work out at TPASC is to join weekly drop-in exercise classes. The great thing about these classes is that they are inclusive of all skill levels and come free with a UTSC valid student ID. Classes include Zumba, yoga, Aquafit, bootcamp, cycling, and much more!
Fitness Centre and Other Facilities
If you prefer something more individual, the fitness centre may be an option for you. The centre has two levels that are split into cardio and strength training, complete with exercise machines. Whether you want to run, weight train, or do resistance-based exercises, the fitness centre always has something for you. There is also a walking/running track on the main floor, multiple pools for lane swimming, and leisure swimming. For more information, check out their website at www.tpasc.ca
Take a Hike or go for a Jog in the Rouge Valley
If you like being in nature, walking or running the trails in the Rouge Valley might be for you!
Hiking Events and Nature Walks
Different clubs often plan nature walks. Keep your eyes peeled and check in on Facebook pages of different clubs at UTSC if you're interested. They happen throughout the year, so make sure to check often!
Walk with a Friend
The Rouge Valley is always open to students, so take advantage of it and bring a friend to walk, run, or cycle with! The new and fully accessible Valley Land Trail boardwalk just opened the Fall of 2019 and is a great way to get down to the trails.
Join a Sports Team or go to Drop in Events and Tournaments
Interested in making friends and staying active? Consider joining a sports team or tournament!
Join a Sports team
Joining a sports team is a wonderful way to stay fit and meet new people at the same time. UTSC has many programs to offer, such as drop-in sports events, an intramural program and inter-house sports teams.
Check Out a Tournament
TPASC holds many tournaments for students each month throughout each semester. It's an easy way to stay active. These tournaments range from badminton to handball and are free for students to join! Want to know more about tournaments or sports teams? Visit www.utsc.utoronto.ca/athletics
Honorable Mention: Port Union Waterfront
If you don't mind travelling about 15 minutes southeast from campus, there is a beautiful public waterfront trail on Lake Ontario to walk/run/cycle on! Accessible through the tunnel at the foot of Port Union Road or the rail crossing east of Rouge Hill GO station, the Waterfront Trail is a great spot to get some exercise and enjoy some breathtaking views of Lake Ontario.