By Edo Odozor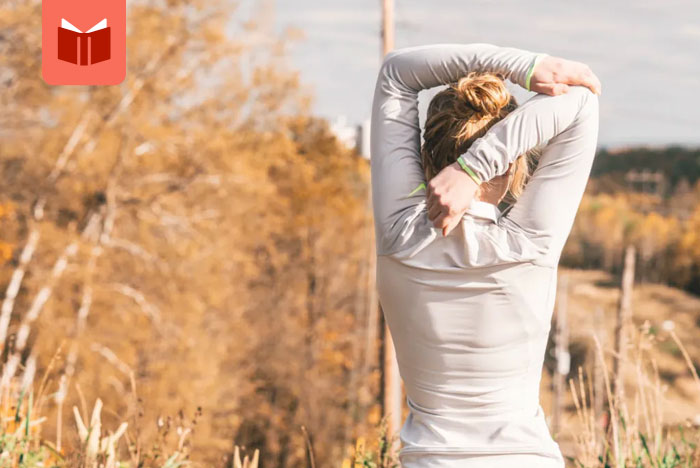 It's that time of year! The weather is changing and so is the atmosphere on campus. Stress levels turn up and it seems like everywhere in the SLC is full with no place to study. Exams might be a breeze for you but for the vast majority of us regular students, sometimes, productivity might slip. And that's O.K. There are ways to boost productivity!
The beautiful thing about being human is that we are designed to be imperfect. Once you wrap your head around that, you can be easier on yourself. Here are some ways to boost productivity on campus, without sacrificing your wellbeing.
Meditation
I promise, I'm not going to overload you with new-agey Instagram hippie facts on why you should meditate. I still think there's a lot of misconception as to what meditation really is. It can look like deep breathing for 5 minutes or chanting and head to toe scanning practices.
Meditation is whatever works for you. Ever since I started incorporating meditation into my daily practice, my anxiety has decreased. I'm able to look at the bigger picture. Believe it or not, I've been more productive because practicing meditation takes a lot of mental stress off the body. A lot of the physical pain I felt was psychological and I "healed" myself just by meditating. If you need help to get started, try a guided meditation on Headspace and use their free trial.
Additionally, a bunch of free meditations based on different times such as 5 minutes, 10 minutes and 20 minutes are available too. If you have a student Spotify membership, you can also search up "Guided Meditation" and follow them.
And if you're on campus, you can meditate in the RSU Building on Gould Street. They have a room called the "Multi-Faith Room" dedicated for prayer, meditation, and silence. It's comfy, quiet, and all are welcome.

Exercise
It's cold. As a commuter, it sucks carrying your gym clothes to campus. You want to go wherever is mandatory and get back to your cozy home. I get it. But time and time again, it's been proven that students who exercise consistently perform better on average. I can't make this up! There are many pros to exercising, especially during exam season.
The stress relief that you feel after a good, sweaty workout is unmatched. Boost productivity by getting that heart rate up, get the blood flowing and get super sweaty. Your body will thank you for the movement and so will your mental health.
Another tip: exercise before your exam. Does this sound risky to you? It's actually not. This will get more blood flowing, which can improve focus and confidence. When I don't exercise for a few days, I don't feel my best and everything starts to slip as a result of this.
Exercise doesn't have to mean a 50-minute high-intensity workout class. It can be as simple as getting on the stair climber (if you can) or walking briskly on a treadmill. Pick up a 5-pound weight and do some curls. Attend group fitness classes on campus. Walk around the Quad a couple times and breathe in the precious oxygen produced by the trees.
If I still haven't convinced you, I will now tell you that you're throwing money down the drain if you don't use the campus gyms.
How????
Because you already pay for it in your tuition.
Hit up the Mattamy Athletic Centre (MAC) or the Ryerson Athletic Centre (RAC) and get your sweat on. If you're a commuter and DREAD bringing an extra bag, the athletic centres have lockers that you can rent for $33 a semester. The price goes down as the semester winds down.
Be Mindful of What You Eat
Food insecurity is a real issue. Eating healthier can be more expensive, especially on a student budget. It takes planning, deal-finding and preparing to eat healthily on a budget. The campus has options, but $11-14 per meal is not reasonable for students, especially on a consistent basis.
Eating well can improve focus, mood, and energy levels. This can help you perform better. I know that when I start to eat excess sugar, my mood drops. I feel crappy and tasks are left incomplete. Everything can be enjoyed in moderation though!
Grocery shopping and meal prepping your lunches and snacks can save you time and a whole lot of money. Try meal prepping sweet potatoes, salads, and beans/lentils/chicken. This balances the food groups while being low cost and easy to make on a Sunday for the whole week. Meal prepping has saved me a ton of time as a student and as an entrepreneur. I also don't waste precious study/work time to look for what I should eat. No need to ask a stranger to watch your things in the SLC. (!!!!)
If food insecurity is impacting you, Ryerson has a Good Food Centre, located in the RSU Building on Gould, where you can access groceries at certain times, free of cost. There are a variety of options for all diets and this can help with addressing the very real problem of student food insecurity.
Cut Down on the Caffeine
You want to stay up longer, so you can cover more material. You want more energy so you can be hyper-focused. But if you overdo it, caffeine can make you more anxious which adds stress to your study sessions.
You definitely don't want that. Cut out the energy drinks. Swap your 4 cups of coffee for a black tea, such as an Orange Pekoe or an Earl Grey. They still have a good amount of caffeine without the intense rise and hard crash.
Drink more water. The water at school is there for you to drink, so grab your reusable bottle and enjoy it.
Just Sleep
I know you identify with #TeamNoSleep or love to use #SleepIsForSuckas. But, sleeping is the best thing ever needed by the human body. A good rest can boost productivity, mood, and positively impact your stress levels.
Need a snooze in between study sessions? Locate your faculty's student lounge. A lot of lounges are super comfy and barely anyone goes. You can get in a quick snooze to power you through the rest of the day.
When getting ready for bed, make sure your environment is good for sleep. Set up a special nighttime routine and stick to it. Get cozy. Dim or turn off the lights, get into your comfiest pajamas, lotion your body, turn your phone on DND and catch those well deserved ZZz's…
Doesn't that sound magical?
These tips are very easy to implement. It just takes an ounce of willingness. There are always ways to boost productivity. Even if you just stick to one, you may notice the changes.