There are a lot of things that can make us uncomfortable, unsafe or in sudden need. Today's post will outline a randomized list of student emergencies (ranging from minor to major need) depending on how you perceive it. Sometimes obvious solutions aren't so obvious at the moment. So, it's best to prepare for student emergencies.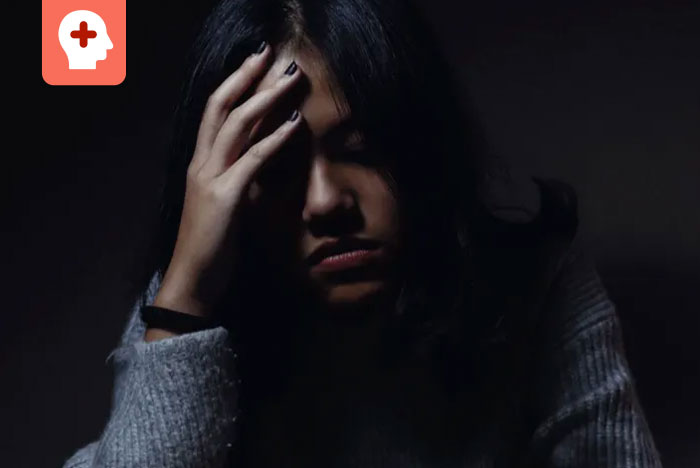 Missing your exam by accident.
This first one may strike you as odd. A doctor's note may be required, but even a timetable misread may be forgivable. A few years ago, one of my worst nightmares — forgetting my exam time — was actualized. I somehow looked at my exam schedule and read the dates and times, but I later mixed up the times in my head. When I realized I had just missed my exam I spent part of the day in a panic state and the other part laughing at myself. Who does that? I kept criticizing.
In my defense, I was very confused during my exam week, and my mind was fogged. Somehow I convinced myself that I had an evening exam instead of a morning. I learned from visiting my registrars office that not only those who had doctor's notes could be granted a deferral. My plea in this situation was for a timetable misread.
Only once during your degree program are you ever allowed to request a deferral due to timetable related mistakes made by you. Even though it's reassuring, be aware that you stand a chance of not being granted a deferral. I do not tell you this so you can plan to defer but rather to know what to do if this situation happens to you. Your reason must be understandable. In my case, I had three exams on the same weekdays (hours apart), and I believe I was referred to the accessibilities office for ADHD.
If you feel unsafe on campus during the night.
While during the day the campus is just flooding with students, at night it's the complete opposite. This makes it more unsafe at night, especially since we are part of Toronto where gun violence, among others, has increased. If, at any point, you feel unsafe walking by yourself, call for the TravelSafer staff (two of them) to walk with you to the station or on campus.
If you can't afford groceries
As a student, I know students are some of the poorest people ever. You may think duh, but I never thought about it until my first year. If you are facing financial difficulty and can't afford groceries then there's a food bank program running in Koffler House every Friday. Just show up one morning to ask the staff about it. I believe people check in with your T-card and can pick up groceries between 12-3 PM.
The scary thing is that some people don't realize they have a need because of guilt. There's no questions asked.
If you get your period but you don't have a pad or tampon.
I tend to panic in an emergency. This means all logical thinking goes out the window. If you get your period and don't have a pad/ tampon then remember these three places. First, of course, is the bookstore! I forgot the bookstore existed when I got my period on campus… then again, I didn't have much money so it wouldn't have been an option. You might look for quarters to pay for a doo-dad in the girls' bathroom, but (like McDonald's ice cream machine) they're almost always broken.
Get free pads at the University of Toronto Student Union (UTSU). When you go inside you'll see a bucket of pads for the taking. However, they request you only take one. The potential downside to this is it's a public space by open doorways where people can see. You shouldn't be ashamed for grabbing a pad, yet, now you're trying to be a silent pad snatching ninja.
Lastly, the only other place on-campus offering free pads is OISE in the women's washroom. The major downside is that I rarely see those baskets full.
In any case, it's better to be prepared.
If you forget your laptop and/or charger.
You had a two-hour commute only to realize you forgot your laptop charger or the laptop itself. I get it. You had a tough week, no judgment. Most on-campus libraries lend chargers so long as you have your Tcard. I didn't have a laptop during my time in university but I did borrow Macs and chargers from the New College library.
If you are experiencing a financial emergency.
Are you running low on cash due to a circumstance you didn't foresee? Emergency funds are available to you. You have to speak to your registrar's office to learn more. Alternatively, if the reason you're in such a financial pinch is because your OSAP isn't sufficient then request to have it re-evaluated.
If you are sick.
Student emergencies happen when you least expect them. A friend of mine (an international student) was ill and didn't know what to do. So, I took her to the University of Toronto's health and wellness office in the Koffler Student Centre (a separate Koffler from the one mentioned before). I include this story because — though some of us can rely on our OHIP anywhere — there are others who may not realize their basic health care is covered by the university. You can read more about this here.
Secondly, let's say you're taking a gap year and don't have OHIP. Another service is the Regent Park Community Health Centre who tend to youth (14-25) without OHIPs. They run on Mondays and you can go for health-related stuff or talk to them about stress. You can check them out here. There may be more services in the city, but I can only speak for this because I've used it personally.
If you are hungry.
Are you hungry but can't afford a proper meal on-campus? Follow the Free Foods UTSG Facebook group. Most days, people post free food leftover from events. Other times, they share an ongoing weekly food program. For example, free pancakes on Wednesdays (10-12) at Woodsworth near Kruger Hall. Also, Wednesdays have an event called Fun, Food, and Friends that begins at 4 PM. Here, there are free snacks and drinks at Koffler House. Additionally, there's free tea and cookies Mondays — Thursdays at the University College Commuter Lounge (UCSC).
Lastly, if you download the Feedback app you'll see a list of restaurants offering food during certain times of the day to prevent food waste.
If you require urgent housing assistance.
If you are in need of emergency housing or facing housing difficulties, there are services for each of those cases. The University of Toronto has rooms reserved for overnight emergency stays. Here's a list of guesthouses you can stay in for the short term.
Now, what if you're in an emergent situation where you financially cannot secure housing? Or something makes your current housing unstable? Or you are at risk of losing your home and becoming (or are) homeless? Whatever your situation may be, consider these options.
If you are feeling suicidal.
If you're depressed, feeling suicidal and/or need someone to talk to, these are important resources.
If you need someone to listen, then you can also book an appointment with the campus Health and Wellness Centre located in Koffler Student Centre Behind the Second Cup (for UTSG).
UTM: https://www.utm.utoronto.ca/health/health-counselling-centre
UTSC: https://www.utsc.utoronto.ca/hwc/health-wellness-centre
There are also group discussions on-campus as well.
Concluding Student Emergencies
You never know what service you need until you need it. It's important to know what to do in any case for all student emergencies.