By Jessica Mazze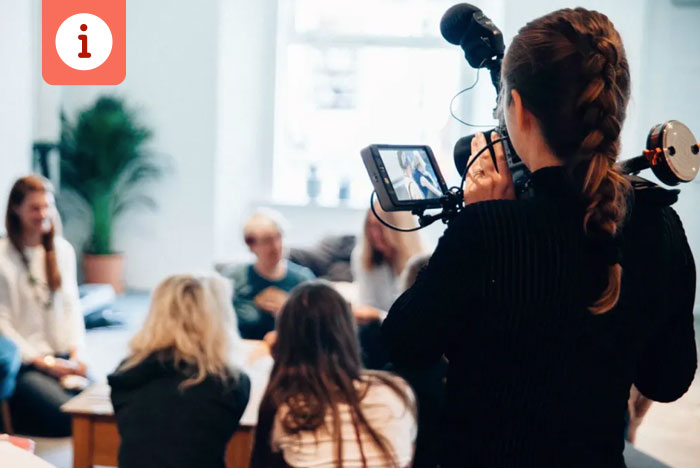 The start of December marked the end of my first semester at Ryerson University! That means no more deadlines for essays, news stories or even work outside of the classroom. It's hard to believe that last November, I was anxiously waiting to hear back from Ryerson's admissions office. It's amazing to reflect on the past year and remember what it took to get into Journalism.
How I got into Ryerson Journalism School
The university application process can be stressful and applying for journalism school is stressful, depending on the admission requirements of each university. When I applied to the Ryerson School of Journalism (RSJ), I was required to submit a non-academic application to be considered for acceptance.
I had to submit three things. First, an essay on a specific piece of journalism that taught me the core values of journalism. Second, a resume of my journalistic experience, and third, three portfolio pieces to be reviewed by the admissions centre and journalism program director. The pieces could be in any medium (written, video, radio, podcast, etc.). However, their publication is not necessary. These factors are taken into consideration, along with my grades. Also, applicants must maintain an admissions average of over 70% for consideration.
This year, Ryerson removed the non-academic application for the 2019-2020 application period. While this makes the application process slightly less stressful for those applying to journalism school, here are some tips to make you stand out in the admissions process and prepare you for your first year at the journalism school of your choice.
Have a Portfolio
I know, I know. I just said that Ryerson has scrapped the portfolio application, but a good journalist should always have a portfolio of their most recent work.
Portfolios are important because they help you establish your personal "brand". You need a portfolio for the workforce and applying for an internship, so prepare!
Journalism school is all about writing. That includes print, broadcast, radio, and online blogging! So get into the habit of writing about things you are passionate about. Get out and interview people in your community or find ways to publish your work by pitching it to local and/or online publications.
My portfolio consisted of two pieces. One was published by my school's newspaper and the other was a feature article I wrote about a historical landmark in my hometown. I interviewed members of my hometown's historical society and gained valuable insights on feature writing, another aspect of journalism that was unknown to me.
Your portfolio doesn't have to consist of just your typical hard news articles. Write feature articles, opinion pieces or even blog posts — if you have a personal blog. You can even create video or audio pieces to share in your portfolio! Journalism isn't exclusively focused on print, so get creative and find a medium you are passionate about. Plus, a portfolio will come in handy if you don't meet the admissions requirements for some journalism schools.
In fact, some universities (such as Carleton University), require a portfolio of your work for review, should you fall short of the academic requirements.
Gain Journalistic Experience
Just because you are in high school, doesn't mean you can't gain valuable experience before post-secondary. Check out your school newspaper, magazine, and/or morning announcements. Join your school yearbook or photography club. Try out journalism's multimedia aspects. Don't be afraid to test the waters!
If none of these are available at your high school, then start one up yourself! There's no harm in taking initiative, despite the continual effort and leadership it will take to manage these clubs.
However, a traditional extracurricular like a school newspaper isn't the only way to establish journalistic experience. For my journalistic experience, I joined my newspaper club and yearbook, but I also tried a mock trial, Model UN, and acted as a "communications director" for my student council.
If you like social media or web design, help run social media or promotion for school clubs and events. Start a personal blog or even a newsletter! Journalism focuses on audience engagement, so try different things and figure out what piques your interest.
With the rise of the internet, journalism is finding diverse pathways to engage with people. If you figure out what works for you, you might just surprise yourself.
Gain Experience in the Field
If your high school offers it, apply for a co-op position at your high school. Co-operative education (co-op) is optional for grade 11 and 12 students who want to earn credits by completing half-day placements in a professional setting around the community. Co-op allows students to make connections with professionals in their industry and gain first-hand experience in the profession of their choice.
If your school offers co-op, sign up for it! Some schools even offer Specialist High Skills Majors (SHSM) in media and digital design. If none of these are available to you, apply for internships at your local newspaper or news station.
Local news is just as important as national news. Additionally, it is a great way to volunteer and make connections with people in your community!
In the end, journalism is a field that is constantly changing with the advancement of technology. Applying to a journalism program is optional, but it can teach you how to adapt to the field itself!