By Lance Fraser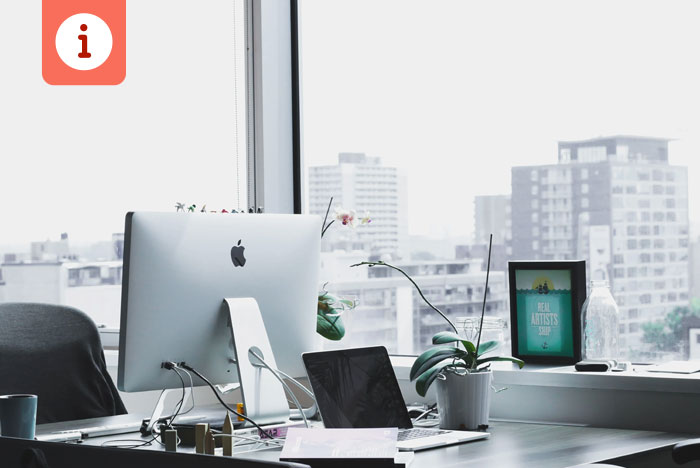 For new business graduates, the first few years out of university is another educational opportunity. Not necessarily a source of income. Thus, the most important aspects of each stream are the lifestyle and learning opportunities.
Finance
There's a sell-side and a buy-side. The sell-side focuses on client service. There's a focus on acting as intermediaries between those who need financing and those with the capital to provide it.
It is the most common entry point into finance. The largest Canadian banks (BMO, RBC, TD, Scotia Capital, CIBC, and National Bank Financial) hire for summer internships and full-time positions in sales and trading and investment banking. Many global banks with satellite offices in Canada, such as Morgan Stanley, Goldman Sachs, Credit Suisse, UBS, Citi, and Barclays Capital hire for investment banking positions and the occasional sales and trading positions as well. A career as an investment banking analyst is well-known for the stress and long hours, often in excess of 100 hours per week. The job is also very cyclical. As in the current market turmoil, news of layoffs is commonly seen in the headlines.
The buy-side categorizes companies with the capital looking to make investments because they buy securities from dealers on the sell-side. It includes private equity, with firms such as Onex and CPPIB, that seek to take outright controlling stakes in companies with the intention of selling them later for a large profit. Mutual funds and hedge funds are also active in Canada. Such as Fidelity Investments that seek to invest in common stocks and other securities. The buy-side often hires those with previous industry experience. Especially from the sell-side since the large banks provide excellent training to their employees. A Chartered Financial Analyst designation is required for the buy-side. This lets employers know that the applicant has the necessary theoretical knowledge.
To learn more about careers in the finance industry, visit www.dayonbay.ca – Canada's largest student blog on finance.
Accounting
Following graduation, accountants generally pursue a professional designation such as the Chartered Accountant (CA), the Certified Management Accountant (CMA), and the Certified General Accountant (CGA). Generally, there are two sectors of accounting jobs: public and private accounting.
In the public field, graduates audit financial statements of publicly traded companies or large private corporations. There are long hours and more interaction requiring good people skills. In private accounting, accountants work within their employers dealing with their own accounting practices. This includes preparing financial statements, budgeting, and internal auditing.
The Big 4 accounting firms will recruit actively from all of the well-known business schools in Canada for both summer internships and full-time positions. Once hired, graduates will follow a well-defined path towards attaining the CA designation, after which they can take on more responsibilities in the firm or take their skills elsewhere. On this path, long hours are rare and weekends are almost certain to be free. Outside of studying for the Uniform Evaluation (UFE) at the end of the CA process, work is fairly stress-free.
Marketing
The basic two ways to approach marketing is internal and external marketing. Large consumer companies have internal market departments involved with market research, brand development, and other purposes. Employees generally focus on the product line. In external marketing, teams work for a client by providing advertising and marketing advice and development. This allows graduates to work with a large number of companies in different sectors and industries with the same goal of creating and implementing a successful and sustainable marketing plan. The creative types should look for firms such as Unilever, Proctor & Gamble to develop marketing strategies for well-known product lines. Or LEVEL5 and Saatchi & Saatchi for client-focused work.
Consulting
Consulting is one of the hardest fields to attain a job in immediately following graduation. Regardless of the firm, entry-level students will be working in a team on projects for a company's current problem. These jobs offer a large variety of tasks and personal interaction. A desire to work in a team-based environment and good interpersonal skills are essential in business, but even more so in consulting. A passion or tolerance for travelling is also an asset.
Strategy consulting is the most sought-after area of consulting by business undergrads and is dominated by the large international firms Bain, McKinsey, and the Boston Consulting Group. Other more functional areas such as IT consulting require certain expertise that business schools do not provide, such as technology proficiency. Due to its emphasis on problem-solving, engineers also often pursue this career path as well.
Conclusion
While a business education provides the tools needed to succeed, the best learning opportunities are provided on the job. Graduating high school students will have many decisions to make in the coming years regarding their future. Yet, it's important to note that business is a dynamic field that extends far beyond the four rigid paths commonly pursued in university. Students should keep an open mind. Remember that the true motivator in pursuing a career should not be compensation or prestige, but rather personal interest. Your first job provides a good starting point, but only true passion can provide success for life.
This article was written by Lance Fraser, a contributor to DayOnBay.ca – Canada's largest blog on financial markets.