"I'm just not interested in politics."
I understand where you're coming from, but here's the thing. Your boss and your landlord are interested in politics. And everyone who is currently oppressing you is very interested in politics, so they can keep doing that. So, hopefully, some of you are considering education in Political Science. If that's the case, good news! I've prepared a quick list for you of the top five Canadian Universities for Political Science programs. If you're going to pay for education, you may as well get the best, right?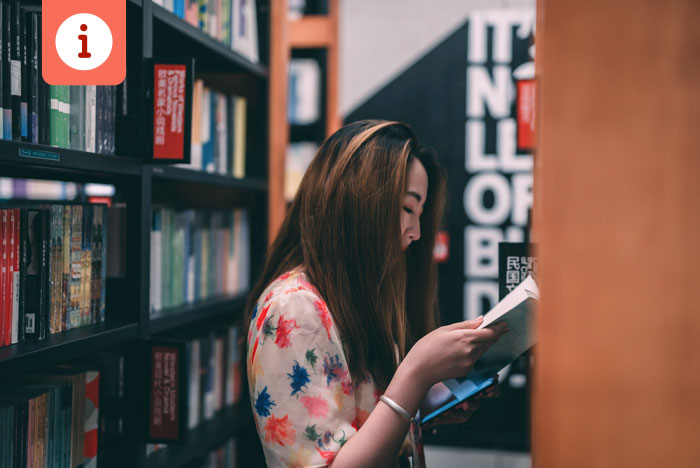 The University of Toronto
Okay, we're starting strong! If you live in Toronto or Ontario, then you've heard of the University of Toronto. It has a reputation for being a pretty difficult ride, but also for providing an extremely thorough and well-respected education. Ranked 14th and 21st for Political Science programs on the Quacquarelli Symonds Top Universities list and Times Higher Education World University Rankings, respectively, the University of Toronto is no joke. Additionally, these indexes are well respected and they both look at universities all over the world.
According to their website, "More than ever, our mission is to encourage our students to think broadly, critically, and internationally about the core features of democratic and global citizenship. We do this with a faculty that includes award-winning teachers, building on a legacy of famously gifted instructors — the likes of Harold Innis and C.B. Macpherson, Alan Bloom, Tom Pangle, and Janice Stein. With a history going back to the 1880s, the department now has a total faculty complement of over sixty across the three campuses of the University of Toronto."
The University of British Columbia
The next Canadian institution to show up on both indexes is on the west coast, UBC. QS placed them in a four-way tie for 37th in the world while Times Higher Education gave them 37th alone. Niche.com has over 400 reviews of UBC and the vast majority are positive. Students praise the location in Vancouver, the diversity, the natural and peaceful campus, and how helpful the professors are.
According to their website, "We are committed to high-quality undergraduate and graduate teaching. An exceptional number of our faculty have won teaching awards, and we pride ourselves on creating a supportive, innovative and rigorous learning environment. Our graduate and undergraduate students are successful in winning top-tier scholarships and recent graduates can be found in leadership positions in the public and private sectors. Many of our Ph.D. graduates are successful in securing tenure-track faculty positions and prestigious postdoctoral fellowships."
McGill University
Our third-place spot goes to McGill University in Montreal. Tied with two others for 43rd in the world in the QS index. And they tied with one other institution for 44th in the eyes of the Times Higher Education. With over 400 positive reviews on Niche.com, students seem to agree! These reviews mention positive factors such as the campus, a friendly/chill vibe, a real push for academic excellence and the relatively cheap and artsy city of Montreal.
According to their website, "The McGill University Department of Political Science and its close to 40 Faculty Members carry on a long and pioneering tradition in the study of politics in North America. Founded in 1901, the Department's distinguished faculty is actively involved in a wide variety of ongoing research projects and is committed to achieving a high level of academic excellence in research, graduate, and undergraduate education. The largest unit in the Faculty of Arts, the department offers some 65 undergraduate courses to a combined enrollment of approximately 1300 major, honours and joint honours students and approximately 15 graduate courses to a community of 95 Masters and doctoral students."
McMaster University
Things have become a little more complicated as the two indexes begin to diverge. However, the QS index has it in the top 200 while the Times Higher Education index places this Hamilton institution at 77th best in the world. Niche.com has fewer reviews for McMaster than it had for the other schools, but it's still a similar or better ratio of positive to negative. Students mention feeling supported and welcomed in their first year, enjoying the food, and a wealth of athletic options to compliment mental workouts.
According to their website, "Across all of our degree programs, our curriculum engages with challenging contemporary issues including social and health policy, Indigenous self-governance and redressing past wrongs, the contemporary refugee crisis, border politics, climate change, Trump's America, international conflict and security, rising authoritarianism, and much more. Our instructors are passionate about their subject matter. They are engaged in cutting-edge research that informs their teaching, and several have been recognized with university and national-level awards."
Université de Montreal
Again, the two lists differ, but being within the top 150 according to QS and tying for 90th with a Swiss university — according to Times Higher Education — is still very reputable. This one does come with one potential issue, though: French. Obviously, in a country with two official languages, learning or practicing both will give you various benefits. However, if your French is rusty, you might not get in. Keep in mind that all undergraduate programs require meeting a French admissions requirement. Still, while I couldn't find anything on Niche.com, StudentReviews.com had some positive things to say about subjective experiences. They do reinforce what I said above, though, so tread carefully if your French isn't strong.
Don't Stop Here. Do Your Own Research!
As with anything, no ranking can ever cover what is best for one specific individual. I encourage you to do your own research. There are many factors that will affect your decision. Sure, maybe UBC appeals to you, but you don't want to move from your hometown in Manitoba. Perhaps you want to attend the University of Toronto. But also feel the need to move out of your parents' home in Toronto. This list is just a jumping-off point. It's a big choice, so don't rush it! Make sure you've done your best to dive into the right education for you. You can do it!