Math is the language of the universe. Without it, we wouldn't have most of our modern knowledge. Now, I'm no math whiz. In fact, if math is a language then I'm a tourist in that foreign country. But if you're planning to major in Math at a Canadian university, I'm here to help you pick the best ones! I'm primarily using the QS Top Universities list and the Times Higher Education World University Rankings indexes. These are large, comprehensive and well-respected indexes. While they aren't without their flaws, it's a great place to start examining where you should go. So, let's get started!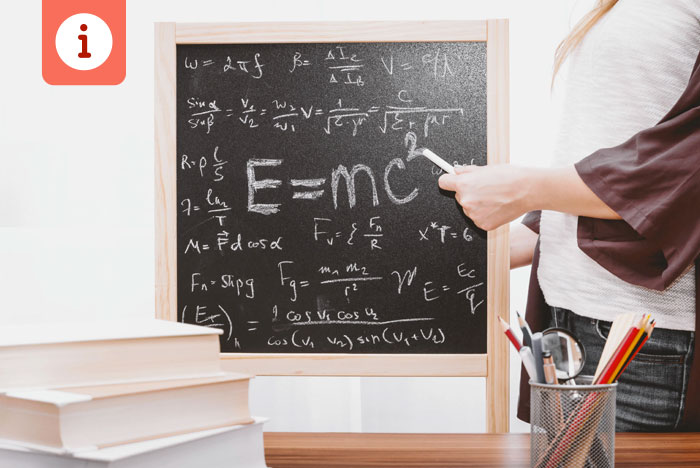 The University of Toronto
As a raccoon-loving Torontonian, I personally love the University of Toronto. Ranked 19th by QS and 21st by the Times Higher Education in the entire world, the University of Toronto is clearly a great spot for learning. I've heard that it can be quite tough, but I also know that the University of Toronto is respected worldwide for how comprehensive and competent their education deliverance is. You get world-class education in a world-class city.
The University of British Columbia
The second-place sends us to UBC. QS gave them the 27th spot in the world while Times Higher Education gave them 37th. Niche.com holds over 400 reviews of UBC and the vast majority are positive. Students praise the city of Vancouver, campus diversity, the natural and peaceful environment, and the professors.
According to their website, "We are located in beautiful and friendly Vancouver, British Columbia. We take pride in accomplishments of our faculty, postdocs and students. We offer a lively program of courses for undergraduates and graduate students, seminars, workshops, social activities and individual contact with faculty that encourages the study of mathematics on all levels. Our faculty are involved in a broad variety of research activities associated with many institutes such as PIMS, the Institute of Applied Mathematics, MITACS and BIRS."
The University of Waterloo
The third place on our list goes to The University of Waterloo. While the Times Higher Education index places them rather late, in the top 250, the QS index (that specifically looks at math programs) ranked them at 39th in the world! StudentReviews.com supports this perception of math-first at this institution. Multiple students who are not in the math program have complaints, but as one student explains, "Funny how only haters choose to comment here. Matter of the fact is, if you're here for anything that isn't Engineering/Math then it's not worth it." According to these reviews, certain types of students, particularly those interested in math or engineering, should be quite happy here. The rest… I'll leave that up to you to look into.
According to their website, "Approximately 70% of our students are enrolled in co-op programs – co-op is available in every program we offer and begins in first year in all our programs, except Mathematics/Chartered Accountancy. If you choose the co-op advantage, you can gain up to two years of workplace experience and earn as much as $80,000 over six work terms. Co-op work experiences provide opportunities for you to apply your education in industry as well as bring your work experience back to the classroom. Through co-op, you'll be exposed to the kinds of jobs that await you after graduation. Through the process of elimination, you'll learn about the kinds of work and work settings you are best suited for."
McGill University
In fourth place, we have McGill University in Montreal. They were in the top 100 in the QS index and earned 44th from Times Higher Education. With over 400 positive reviews on Niche.com (and less than 50 below three stars), students seem to agree!
According to their website, "To support our students and staff, the Department offers a state-of-the-art computer network available for research and educational purposes. The Department's Statistical Consulting Service provides statistical advice to faculty and students both from within the Department and throughout the University."
Université de Montreal
The two lists differ in some ways, but scoring within the top 100 (according to QS) and tying for 90th (according to Times Higher Education) is no joke. However, the Université de Montreal requires French. Obviously, in a country with two official languages, learning and practicing both languages offer benefits. Unfortunately, if your French is not up to par, you might not meet the requirement. Keep in mind that all undergraduate programs require meeting a French admissions requirement. StudentReviews.com has positive things to say about the institution. They do reinforce what I said above, though, so tread carefully if your French isn't strong.
Keep Researching.
I encourage you to do your own research. There are many factors that will affect your choice of what's best for you. Maybe McGill sounds right, but moving away from home is too much right now. Perhaps you're leaning towards UBC but feel the need to move out of Vancouver.
I did the work of sorting through these indexes and reading student reviews, but now it's up to you. Think hard. Look at all facets of the issue. And make sure that you've done your best to dive into the right education for you. You can do it!