By mygapyear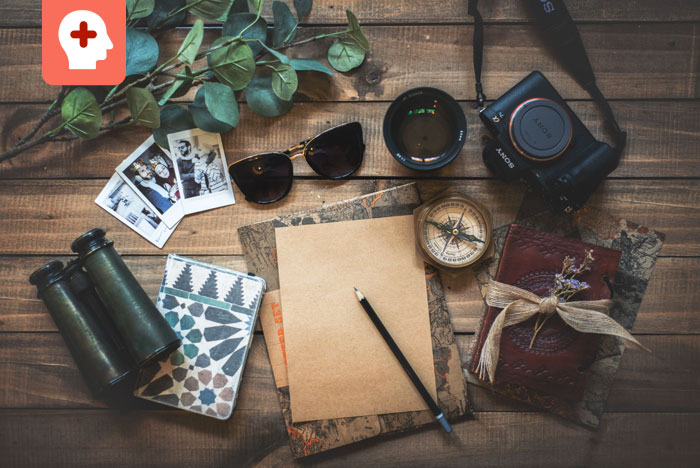 10. What's the rush?
Firstly, many students are not ready to jump right into college, university, or the workplace right after high school. Taking time off provides a much-needed break. Students return more focused, motivated, and ready for the challenges that lie ahead.
"A gap year can prepare students for a more meaningful university experience," says Diane Crocker, Registrar and Director of Enrolment Management, University of Toronto.
Harvard believes so much in the gap year that they encourage every enrolled student to consider a year off. Princeton has a program called the "bridge year" where students spend a year performing public service abroad before beginning their freshman year. York University announced its Bridging the Gap program that allows students to defer admission on the basis of a gap year.
"It's a time to step back and reflect, gain perspective on personal values and goals, or to gain needed life experience in a setting separate from and independent of one's accustomed pressures and expectations" – Harvard Dean of Admissions, William R. Fitzsimmons.
9. There is an increase in the drop-out rate for Canadian universities.
Statistics Canada reports a drop out rate of 30% amongst first-year university students at 13 Canadian universities. With tuition for first-year university ranging from $6,000 – $18,000, this rate is costly and leaves students with a sense of lack of accomplishment and confusion about their futures. Taking a gap year is a much more cost-effective alternative.
8. They will come back!
Certainly, "Gappers" or students who take time off speak highly of their gap experiences. Many describe their year away as a "life-altering" experience or a "turning point." Additionally, most feel that its full value can never be measured and will pay dividends for the rest of their lives. Many come to post-secondary education with new visions of their academic plans, their extracurricular activities, the intangibles they hoped to gain in college/university, and the career possibilities they observed in their year away. Virtually all would do it again.
Many parents worry that their young adult children will be sidetracked from post-secondary education, and may never enroll. Both fear that taking time off can cause students to "fall behind" or lose their study skills irrevocably. That fear is rarely justified. High school counselors, college and university administrators, and others who work with students can help with the reassurance that the benefits far outweigh the risks.
Taking a gap year can actually make young adults more focused and ready for the challenges of academic life.
7. The gap year is a proven successful concept.
Basically, taking a gap year is the norm. They encourage it in the UK, Australia, and New Zealand. In the UK alone, each year approximately 230,000 people take a gap year. Generally, the gap experience includes mixing academics, volunteer work, and travel. The gap year is regarded as a chance for students to develop skills and to take personal responsibility as an adult. British Universities and colleges support students with gap year plans and regularly granted deferred admission. The chief executive of the UK Universities and Colleges Admission Services, Tony Higgins says, "We believe that students who take a well planned structured year out are more likely to be satisfied with, and complete their chosen course. The benefits are now widely recognized by universities and colleges."
6. Look what you can learn. No classroom required!
Additionally, a gap year provides growth opportunities. A gap year enhances an application form and resume. This is derived from:
developing work experience at home or abroad
skills that cannot be taught in a classroom
the opportunity to work with other cultures
the chance to perfect a foreign language
a break to serve others in a voluntary capacity
a time to grow and mature
a chance to reflect on one's own personality, skills, values, and desires before fully committing to a course or career
Besides, learning outside the classroom gives young adults a greater understanding of the world around them.
5. Parents support a gap year (or gap experience) if it is structured. And time well spent.
Also, creating a plan that provides opportunities for personal and professional growth has a significant correlation to future educational and employment success. A gap year provides an opportunity to strengthen soft skills and develop emotional intelligence. The experience improves decision making, relationship building, problem-solving, communication, organization, teamwork, responsibility, independence, and maturity. Parents will consider funding these activities if there are opportunities for personal development and responsibility.
4. You can benefit from planning a gap year!
Similarly, just planning a gap year can give you a maturity boost. Young adults can use this opportunity as a time to identify themselves as individuals and to make choices about what it is they want to do with their lives. Or, at least for twelve months. They take ownership of their planned gap year. In doing so, they grow and mature before making the transition to the next chapter of their lives.
3. There are so many cool things you can do on a gap year!
Furthermore, gap experiences are plentiful and varied. You can volunteer, travel and work or study all over the world and here in Canada. Creating a plan that suits your needs and budget is easy to do with the help of a gap year planning service. You will be amazed at the range of opportunities available!
2. What if?
Many parents, when asked the question: "What if you had the chance to take a year off all over again?" would say they'd go. Ask them again if they would want to provide this opportunity for their children, and the response is a resounding YES!
1. The time is now!
Lastly, there's never been a better time to take time off. We rush by opportunities to regroup and reflect. So, why not take that time now? There are big decisions ahead. Therefore, doing something to develop your own insights and independence is time well spent, no matter what the current economic climate is. Gap years are increasingly popular and accepted. Your gap experiences will ensure you have unique experiences to offer universities and colleges or employers.